Márquez pursues much more than Rossi's nine titles
Márquez pursues much more than Rossi's nine titles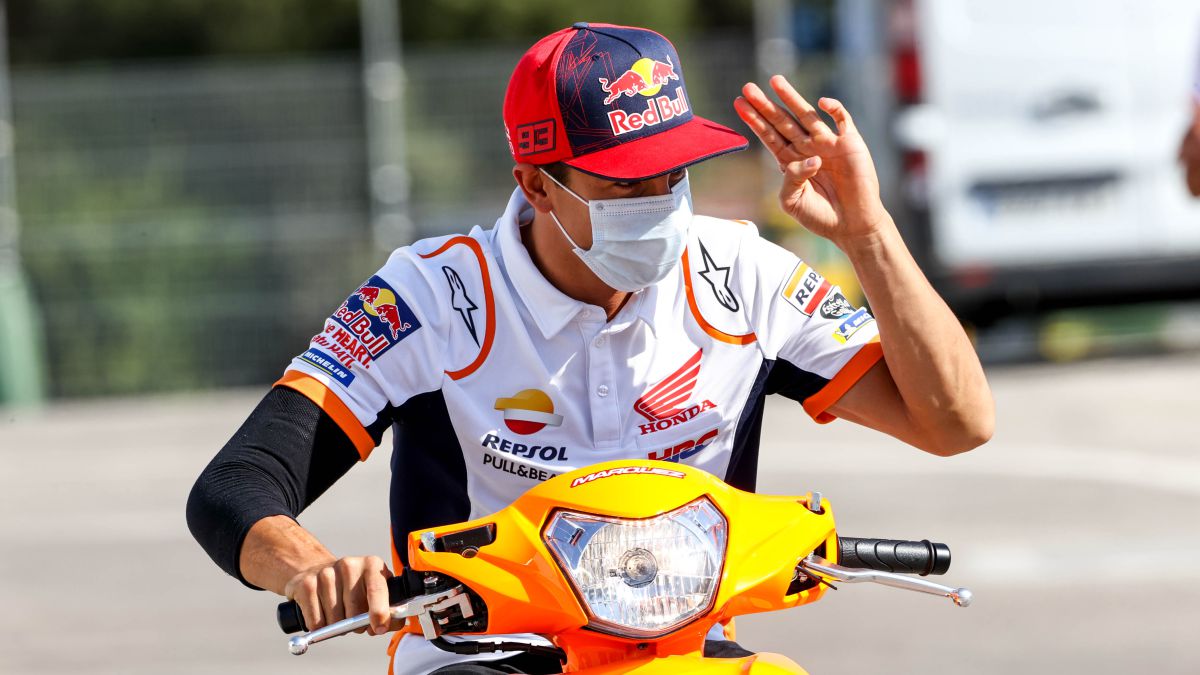 MotoGP longs for Marc Márquez. The championship needs one of its brightest stars, fans miss him, his brand is not the same without him and even the man who inherited his crown in 2020, Joan Mir, is eager to defend the title against the dominator. of the last decade. The recovery process of the ilerdense, who turned 28 yesterday, is being long and uncertain. His latest appearances on social media invite optimism. However, no one dares to predict whether his return will take place for the pre-season tests in Qatar, for the first race of the year on the same stage, or will have to wait until later.
When that moment arrives, a happy day for the protagonist, he will not lack incentives to rejoin the competition. The most obvious is to recover the winding that gave up last year, which would equal the nine total titles (there would be seven in the premier class, plus Moto2 and 125cc) of Valentino Rossi. And another objective that he has at his fingertips, as soon as things go as Marc himself hopes, are the 90 victories in grand prix of the unforgettable Ángel Nieto: he already boasts 82, so the challenge is absolutely feasible.
The contribution of Catalan to its brand is as decisive as could be seen in 2020 with its absence. A disastrous year that Honda has already made clear that it would like to forget fighting for the three titles at stake (drivers, manufacturers and teams), for which it requires the contribution of Marc. The brand of the Golden Wing leads the historical pole classification, victories and titles in the queen class, but not the podium. Its most direct rival, Yamaha, boasts 551 which are seven more than its own, so the struggle for this symbolic privilege is served.
Other records within reach
The same happens to Márquez with his podium count in MotoGP. He has more victories (56) than any other Honda rider, which does not mean that he is the one who has climbed the most times to any of the three rungs of the box. In this classification Dani Pedrosa surpasses him, with 112 compared to his 95, so this goal is a little more difficult to achieve during 2021. Especially when considering that the number of great prizes that will be disputed is unknown, to which sum in which Marc will be present.
There is another great one among the greatest that 93 has in its sights this season. Giacomo Agostini achieved 62 fastest laps with the same brand, MV Agusta, and currently Marc has 56 with Honda. So half a dozen more and another record will be in his possession. I said, if you win, you will surely have enough to return to competition, in challenges you are not far behind. Hopefully I can meet them soon.
Photos from as.com