Marquez's hope for the new season
"This year there will be more smiles and good times," says the man from Lleida upon receiving a gift from his fan club on his birthday.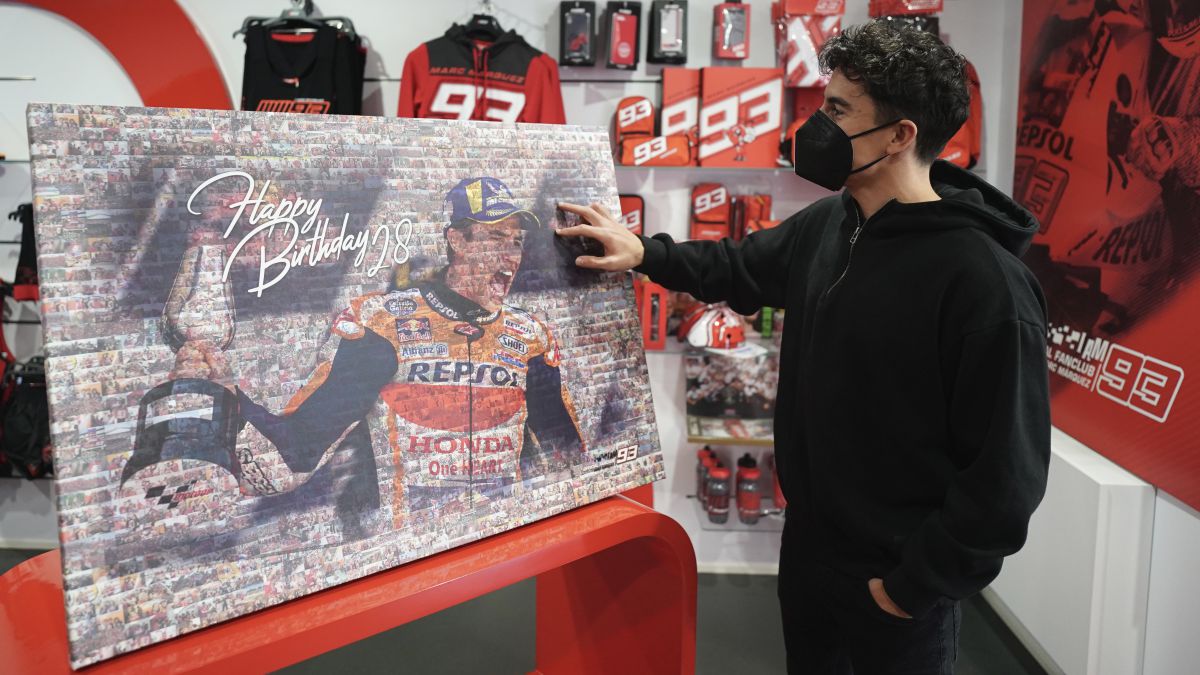 MotoGP rider Marc Márquez (Repsol Honda) has assured that in the 2021 championship there will once again be "more smiles and good times", like those he is experiencing this Wednesday on his 28th anniversary. "I see that there are smiles in most of the photos, and now you make me smile. Thank you very much for all the support during the past year. This year there will surely be more smiles and good times," he commented in response to the gift of his fan club.
The president of the Official Fan Club Marc Márquez 93 and the rider's uncle, Ramon Márquez, have given Marc a gift, a painting from Cervera celebrating a podium made up of a 'collage' of photos of the fans. Some of the photographs are of these fans with Marc Márquez on the circuits, at the Cervera celebrations or at the dinners organized by the Fan Club at the end of the season.
All fans had the opportunity to send the Fan Club photos with Márquez, with which a 'collage' has been made with more than 300 pieces used to create the photo of the pilot celebrating a podium. "Today is my birthday, so I want to thank the Fan Club for this gift and all the fans who have participated by sending their photos," said the pilot, still in the recovery phase from his humerus injury suffered in Jerez at the beginning of last World Cup .
Photos from as.com