Marcelo, new loss for Zidane
Madrid has confirmed that the Brazilian is injured in the soleus of the left leg and will be out for three weeks. The duel against Atalanta is lost.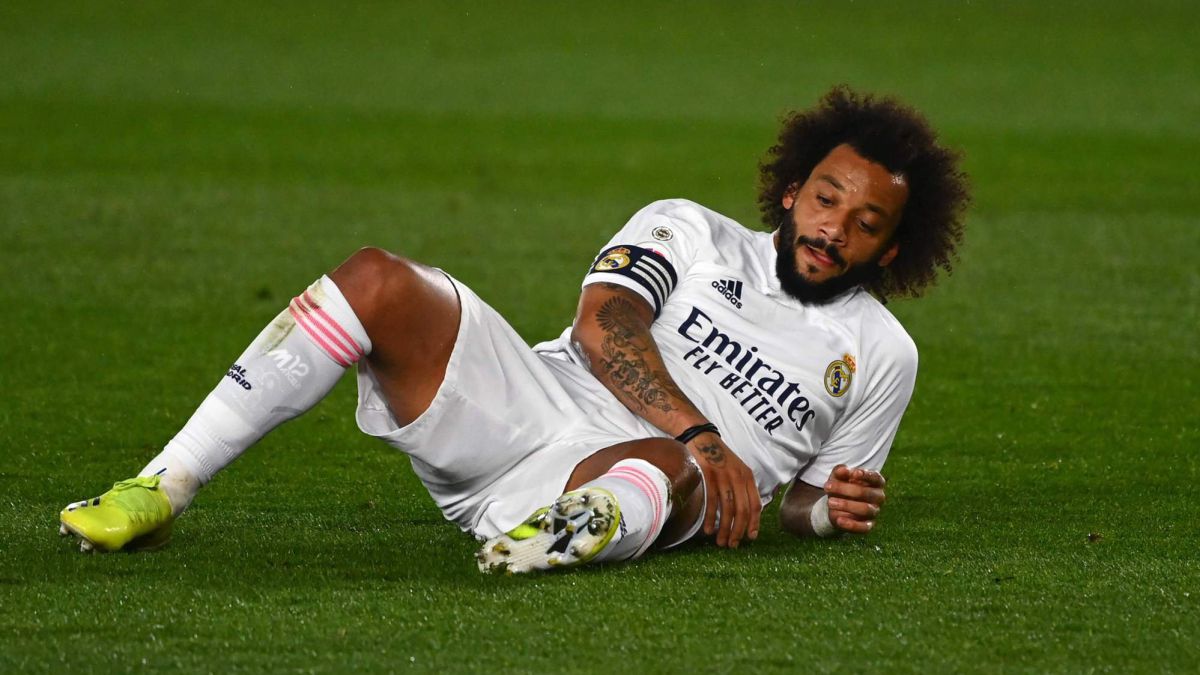 Marcelo, the last of Real Madrid's long injured list. The Brazilian had to be substituted in the game against Getafe (2-0) in the last minutes after suffering a puncture in the thigh. The club has published the medical report on its website, confirming an ailment in the soleus of the left leg. At least three weeks of competition will be lost. According to Dr. González, a sports medicine specialist, having affected the deep part of the muscle, the injury is more serious than if it had affected the superficial part, in which case, it would only have been 10 days off the pitch.
The first leg of the Champions League round of 16 against Atalanta (February 24) is surely lost, in addition to the League duels against Valencia, Valladolid and Real Sociedad. If he hurries, he could be available for the derby against Atlético de Madrid at the Wanda Metropolitano on March 6 or 7. His intention is to shorten the time off as much as possible in coordination with the Real Madrid medical team and his personal trainer.
He is the ninth player in the white infirmary. Sergio Ramos, Rodrygo, Valverde, Militao, Odriozola, Hazard, Carvajal and Lucas Vázquez continue to recover, most of them, like Marcelo, from muscle discomfort. Some of them, such as Valverde, Carvajal or Lucas, are expected to begin to return to work next week.
Photos from as.com