Marc Márquez made his salary available to Honda in 2020
AS has learned that the eighth champion had this great detail with his factory that the Japanese appreciated and at the same time declined.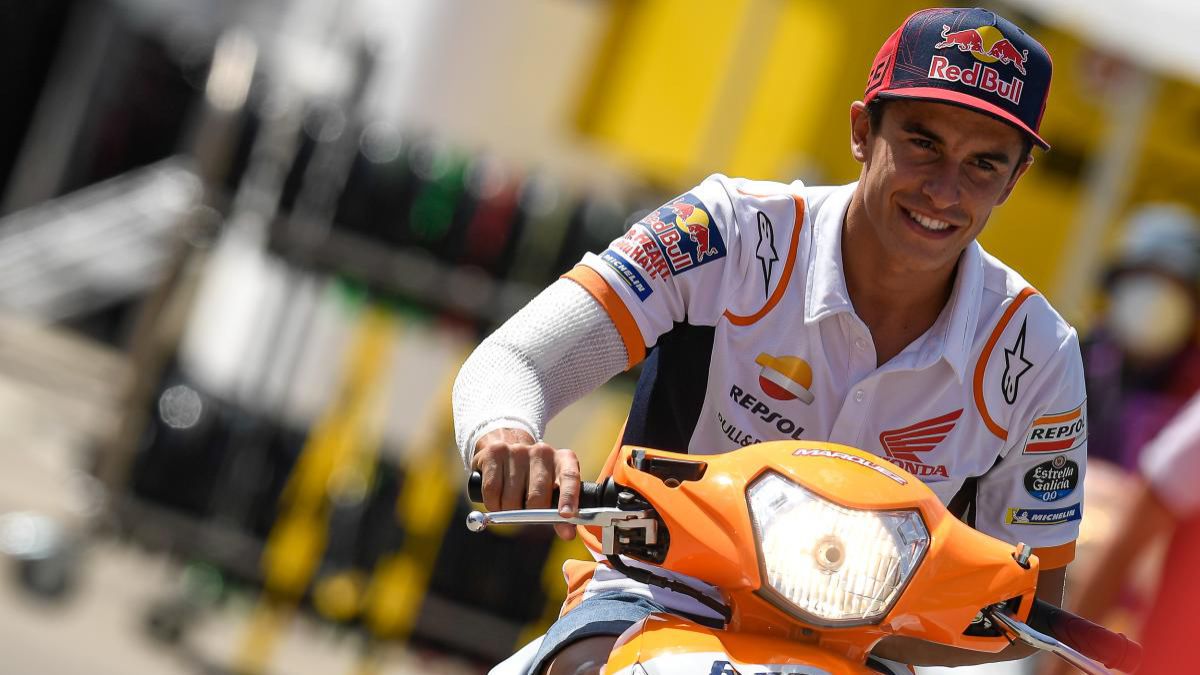 It was already known that Honda was delighted with Marc Márquez from the first moment in which the Spaniard jumped from his hand to MotoGP, in 2013, but now it must be even more so. Yes, as it sounds, and all this despite the fact that 93 has been in the dry dock due to a serious injury (humerus fracture of the right arm that has already required three interventions) since July 19 of last year.
As if all the sporting glory that the Spaniard has given Ala Dorada in this time were not enough, with six titles of the queen class accompanied by 56 victories, 29 seconds and 10 third parties, AS has learned that the oldest of the Márquez his 2020 salary at the disposal of the brand for having been injured in the first race and not being able to take part in any of the thirteen following that, from that fateful 2020 Spanish GP, completed the championship.
Honda thanked the gesture but declined the proposal
Undoubtedly, a quality detail rarely seen in the world of sports, in general, and that Honda thanked and at the same time declined, having it very clear that if there is someone who justifies his salary every day that he is Marc Márquez and few deserve what he earns like him. The eight-time world champion, because he adds to the titles of the queen class those of 125cc (2010) and Moto2 (2012), he is about to turn 28 (on February 17) and is currently working hard to recover of the complicated injury that has him stopped.
Until he succeeds, he will not get on the RC213V again, a mechanic that should be his at least until 2024, because in his last renewal with Honda he signed a four-season contract that comes into effect this year. And from there, to enjoy again what he does best, racing a motorcycle, and with the full support of Honda, the most powerful factory, which adores him for being the way he is on and off the track, and that they need him, because without him they didn't win a single race last year.
Photos from as.com