"What Marc Márquez does is not easy to execute and explain"
"Studying Marc is easy, but the real problem is imitating him! It is not easy to execute, or even to explain," reveals Takaaki Nakagami.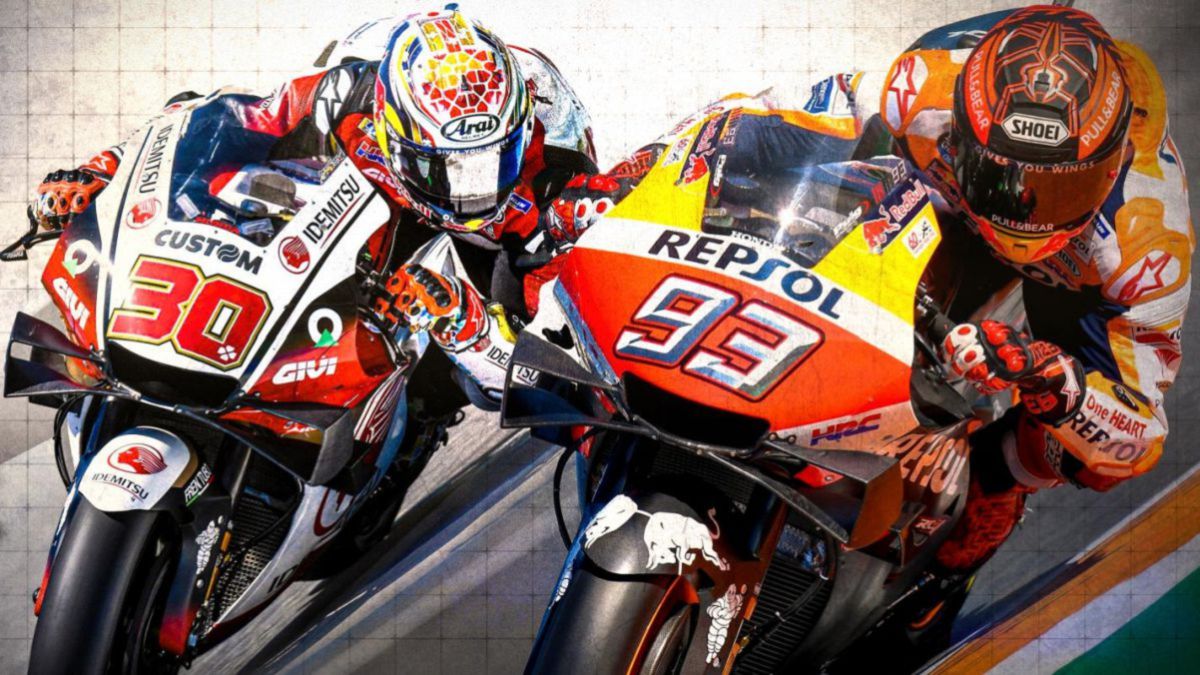 February 20 and March 6. These are the two Saturdays that Takaaki Nakagami activated as an alarm on his mobile phone under the topics 'Presentation of Team LCR' and 'MotoGP World Championship 2021 preseason' before activating the airplane mode of this device and heading to Spain to finish fine-tune your physical preparation this February.
Nakagami, who in 2020 was one of the most influential people when it came to developing the RC213V and adapting its configuration to the new Michelin rear tire after Marc Márquez's serious injury at the 2020 Spanish GP, has reviewed in 'Motosprint' his performance last season with the structure of Lucio Cechinello, highlighting above the rest his ill-fated performance at the 2020 Teruel GP.
6-7 and 10-11-12 March, the Qatar MotoGP World Cup tests 2021
"A lot of people have forgotten, but in Austria I had a chance. The difference is that in Aragon I was in front in all the sessions, I got the pole position and he had one of the best race pace. A lot of people started pointing him out as a favorite and it was a difficult situation to manage. I felt incredible pressure in the hours before the start, I couldn't control my emotions, I felt like it was going to be my race and that I was going to win. It was a mixture of pressure and motivation and I lost control. However, I am left with the number of nice messages I received from Japan after I achieved pole. It was great to read. They all stressed that it was a long time since a Japanese rider could not achieve this result. It was nice that they thanked me, and even better was to discover that some young people have become MotoGP fans thanks to me. But I want to do even better, "says the Chiba rider.
A milestone, achieving the first pole position for Japan in the queen class since Makoto Tamada in the 2004 Valencian Community GP, which was the result of three arduous months of analysis and study of Marc's telemetry. An eight-time champion riding style that Takaaki defines it as instinctive and very difficult to imitate: "I found a better way to control the bike under heavy braking and lift it up when changing direction. Obviously, the best in all of this is still Marc, who does everything very quickly. and precision. I have been able to discover some of his secrets, although I think there is a lot of instinct in his riding. I think especially of the way he uses his body while riding. It is not easy to execute, not even to explain, because it combines control to open throttle with the movement of his body on the bike. In Aragon, for example, I was faster in qualifying than Márquez in 2019, but in some stages he was still faster. "

Photos from as.com