Manresa prevails in a match of alternatives
Baxi Manresa was reunited with victory in the return of Frankie Ferrari. UCAM Murcia accumulates seven days without winning.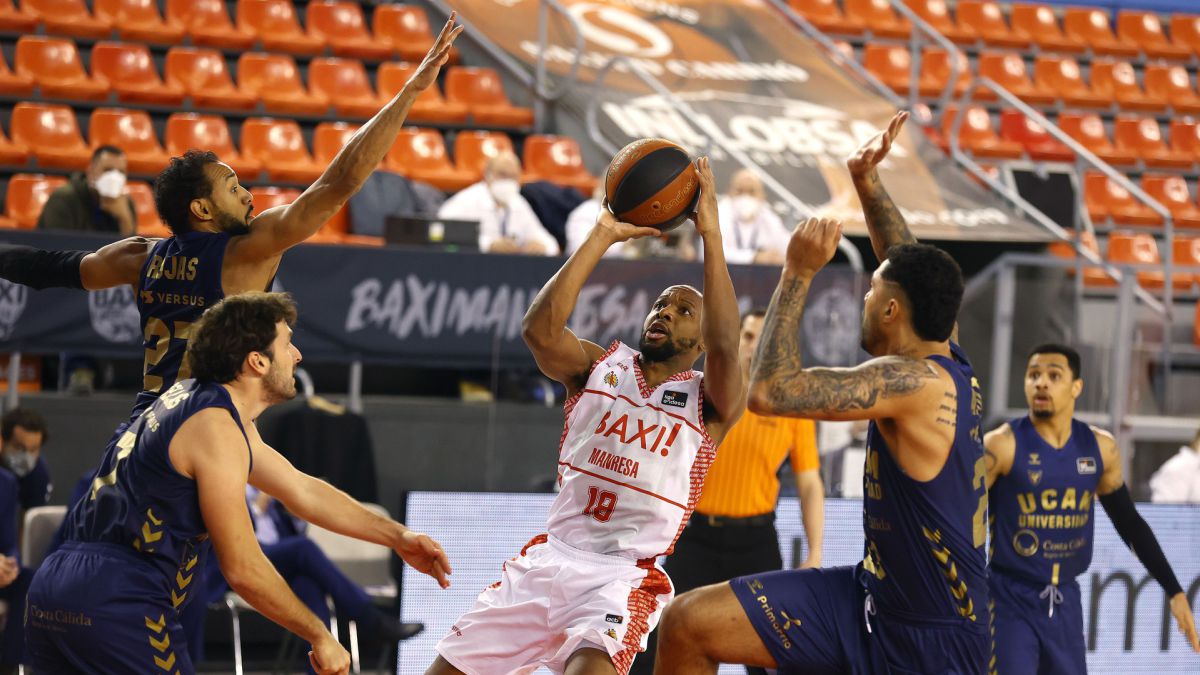 Baxi Manresa met again with victory (85-84) in an even match and with many alternatives against UCAM Murcia, which was curiously the last team that Pedro Martínez's team had defeated. The visitors continue with their bad dynamics and add seven days without winning. The duel meant the return of Frankie Ferrari with the elastic manresana and the debut of Isaiah Taylor with those of Sito Alonso. Matt Janning and James Wew III were the top scorers for their respective teams.
The first quarter was marked by equality in the scoreboard and with the dominance distributed at fifty percent for each team. Murcia commanded the result during the first five minutes and those from Bages the last five. The turning point was set by the entrance of Frankie Ferrari on the day of his return to the Nou Congost. The Italian-American imposed another rhythm that allowed those of Pedro Martínez small income in his favor. In spite of everything, the end of the first ten minutes was reached with a tie at 18. It was the seventh tie reflected in that period of time.
After a basket by Matt Janning and a triple by Jame Web III, BAXI Manresa hacked into the game. A 9-1 partial gave fresh air to the local team. Lima ended the losing streak of the team led by Sito Alonso before Jonathan Tabú scored four hit points. The Belgian guard received personnel to the limit of the possession at the same time that added from the line of 6.75. It was then that Alonso gathered his players to try the comeback, but the one who benefited was the local team who reached the break with their maximum income (42-31) .
The scene changed completely after passing through the changing rooms. Web III was the main architect of the comeback of the visitors. Play by play, the eleven points of advantage of the Manresa were reduced. To the point that first the draws at 51 and 53 were reflected and then an advantage in favor of UCAM Murcia that reached four points (54-58). Then it was BAXI Manresa who threw in courage and a triple by Janning left the match level in the absence of the last ten minutes (60-60) .
Equality continued already in the definitive period. With small visitor income. Janning showed up when his team needed him most. Two triples from the American forward gave the last turn to the scoreboard. Although those six points did not end the game, they did give BAXI Manresa the necessary boost. The locals knew how to maintain their temper in the final free-throw carousel. Makay Mason sentenced with a free kick. Jordan Davis' triple from half court and on the horn was already anecdotal (85-84) .
Photos from as.com