Mallorca continues intractable thanks to Medina's slip
An unfortunate skid by the white-and-red right-back allowed the play to go 0-1. The VAR disallowed a goal before Roni for offside.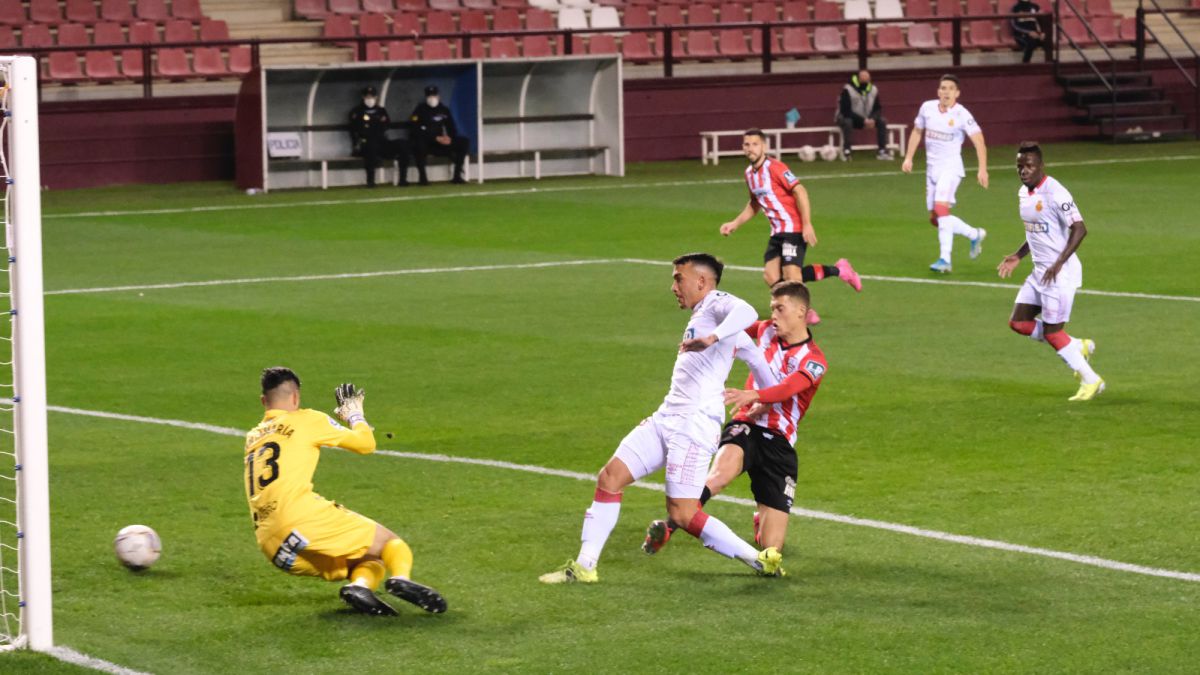 Mallorca cut Logroñés's streak of six consecutive wins in the first round in Palma. Since then, the Balearic team has clung to the first position of LaLiga SmartBank, while the Rioja has added seven of the last 42 points. Worrying numbers for Sergio Rodríguez's footballers, not the sensations they transmitted against the leader in Las Gaunas. Pérez Pallas, VAR referee, corrected the starter, Gálvez Rascón, and between the two they canceled Roni's goal for offside. The Spaniard was ahead at the time of Petcoff's header, which led the referees to sanction that action and not to assess a possible penalty from Raíllo, since the ball hit his hand before Roni finished. Ten minutes later, an inopportune slip by Medina allowed Cufré to win the baseline and center to the small area, where Antonio Sánchez crossed before Santamaría. 0-1 and Mallorca continues first and undefeated away from home. 0-1 and Logroñés only have a three-point advantage over Sabadell, which marks the relegation zone. Differences between a powerful club and a humble one.
The red and white played with a spark that was missing in this dark phase of results. With high pressure, they tried to argue possession of Mallorca thanks to the intensity of Sierra and Petcoff. The danger at the top was generated by the driving and incursions of Dani Pacheco, a pure winger who raises the offensive level of Logroñés, but who has entered Sergio Rodríguez's dynamics late after landing in the winter market. The man from Malaga attended, dribbled and finished. He only had to finish, although the problem of Logroñés is in the areas. It costs him a world to score, but with little they surpass him. Mallorca only fired twice on goal (apart from Sánchez's goal, Dani Rodríguez smashed the ball off the crossbar in the 75th minute) and took the win. Medina's skid cost the locals dearly. The numbers are not deceiving: Mallorca accumulates nine victories and four draws away from home and is going to First; Logroñés has only won one game in the last 14 days and will have to suffer to keep the category.
Photos from as.com