Mallorca clings to the leadership
Abdón Prats and Salva Sevilla scored the two vermilion goals that keep Mallorca leading. The goalkeeper Reina supported the Balearic team.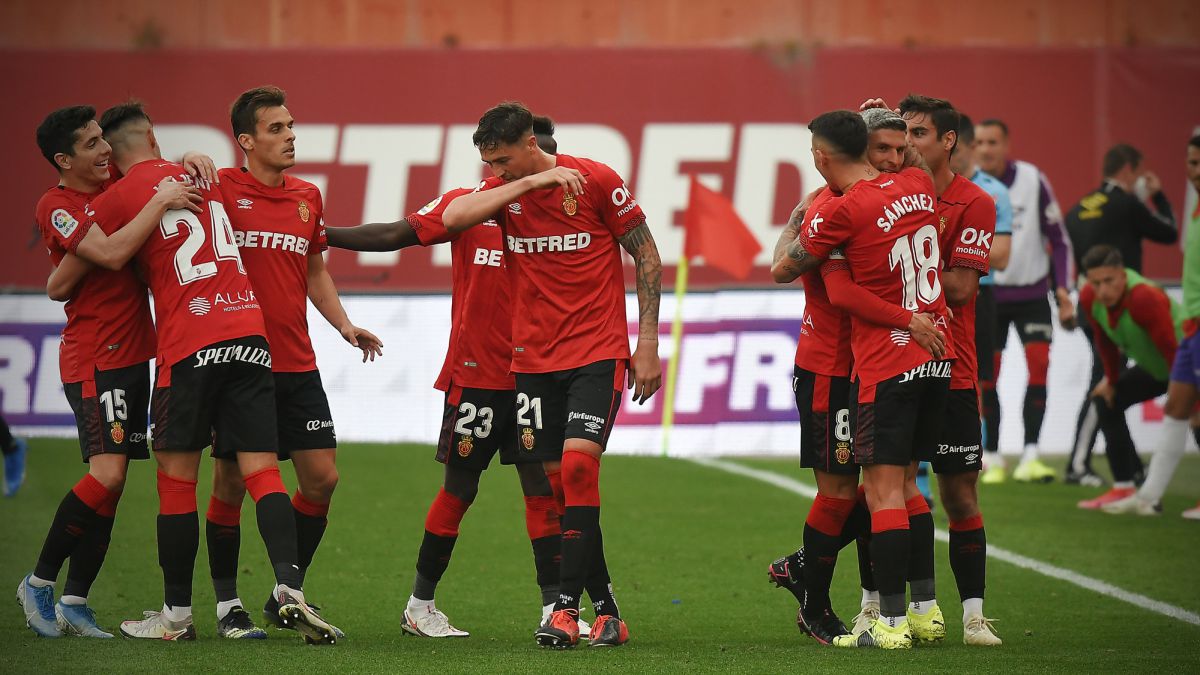 Almeria arrived in Palma with the possibility of being the third leader of a day that began with Mallorca, continued with Espanyol after their victory on Saturday and ended up in vermilion hands once Almería did not find Reina's goal.
A penalty goal by Abdon (one of those new football penalties) and a luxury goal by Salva Sevilla left the leadership as it was, with Mallorca in first position, followed by Espanyol and with Almería and Leganés on the heels.
The match began with Majorcan dominance and with two interventions by Makaridze to two shots from Dani Rodríguez and Salva Sevilla that were the first warnings of the premises. From minute twenty, Almería began to stretch and have a bit more the ball, although in isolated actions, once again Dani Rodríguez and Antonio Sánchez tried against the Georgian goal.
When the goalless draw seemed the fairest way to rest, Maras's hand appeared when he turned around to cover a shot by Dani Rodríguez and the referee signaled a penalty. The launch was carried out by Abdon who scored to send the game into halftime with a minimal local advantage.
The statistics sided with a Mallorca that only loses when they are ahead of the scoreboard and wins whenever it opens the scoreboard.
At the beginning of the second half, Reina misses a shot by Villalba and when the game had entered a slow phase and few arrivals the play of the game took place: a steal of the ball in anticipation of Baba left the ball at the feet of Abdon, whose horizontal pass was allowed by Antonio Sánchez between his legs for Salva Sevilla to control, faked the shot with a cut that left two rivals seated and sent the ball to an unreachable point for the rival goalkeeper. It was 2-0 twenty minutes from the end and with a touched Almeria that kept trying but did not find a goal.

Photos from as.com