Madrid lose Llull, clench their teeth and remain 4th
Deck looks 4-for-5 from 3-pointers in a win against Zalgiris where defense prevails. The targets do not take a free throw. Llull, submitted to a knee arthroscopy.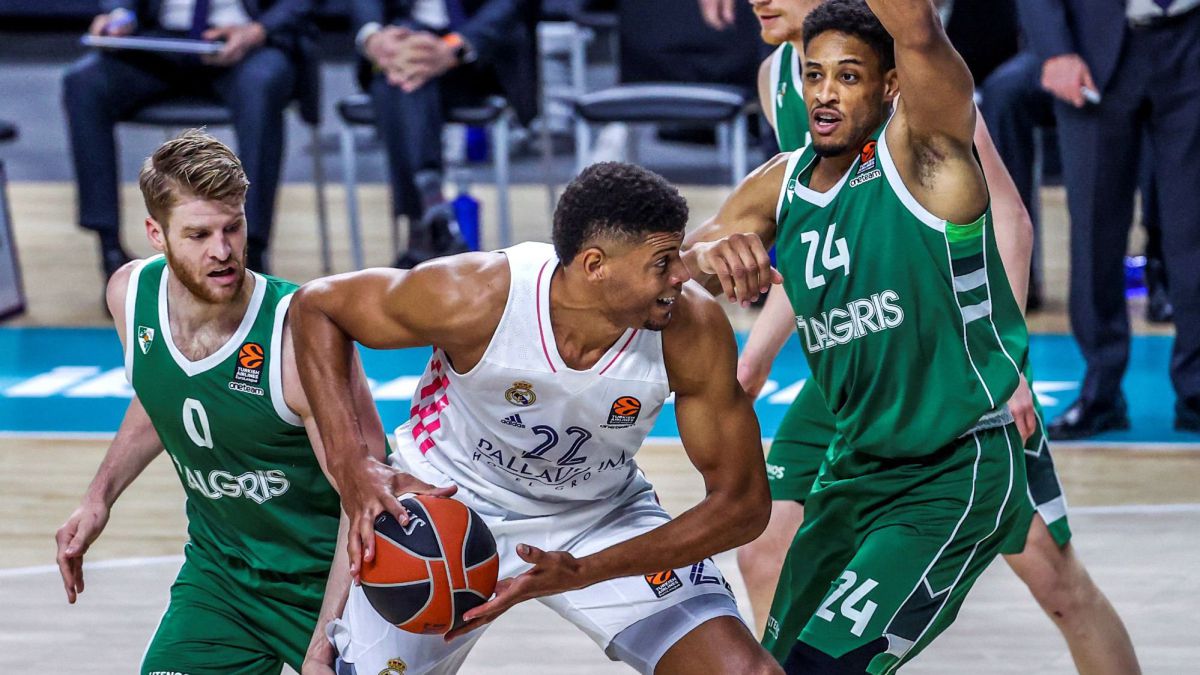 It's not the time for lyrical music in basketball Madrid, but to grit your teeth and drag your elbows through the mud. You have to suffer if you want to raise your head with the current inclement. But the team with Laso not only learned to play nice, but to wade through difficulties if they are salvageable. And since the ones presented by Zalgiris were, they did everything necessary to win. Good defense and constant, because there was concentration, and precise identification of his referents in attack: Deck (14 points and keep an eye on his 4 out of 5 in triples), Carroll and Thompkins (12 each) .
Laprovittola has recovered part of the rhythm lost by the coronavirus while Alocén continues fully in his accelerated learning (11 assists between them). Tavares always imposes, although this time he entered a loop of losses (6, mainly steps, which raised the team's to 22) and offensive fouls. 48% in triples of the targets (14 of 29, exactly the same of two as of three) contrasts with the vigilance that the Lithuanian shooters (and non-Lithuanian) were: 4 of 12. The +16 in the rebound compensated the 22 stray balls and not having taken / forced a free throw. None. Laso claims he does not remember another Euroleague game in which that happened.
The duel, as we said, was one of raising head after the Cup and the subsequent hangover, although not of recovering troops: the casualties for a time of Rudy and Taylor has now been joined by that of Llull, who has passed by surprise by the operating room to undergo arthroscopy on his right knee. Several weeks in the dry dock. Thus, everything is much more difficult.
Madrid had its brightest moment in the first quarter, with a 16-2 partial that turned the score around (18-8) with Laprovittola's three-point hit and with Tavares sitting back after Rubit's threatening start, who was trying to bundle it with long shots. Then, with the rotation, he lost his fluidity, but kept his defensive tone while Carroll carried the weight of the attacks, by volume of shots and by their orientation, pending his indirect blocks. Well Tyus, very attentive and quick to react back and on the attack rebound. Abalde neutralized the growing Grigonis in Europe and Jokubaitis (20 years old) assumed possessions with his creativity and Hayes hit three in front of Thompkins. Shortly before, the veteran Jankunas, Reyes' rival in rebounding history, had chained five points in seconds to close the first act. The last stretch of Walkup shortened distances to rest: 36-31.
And more than everything was going to narrow after another local blackout: 39-38. At the urgent timeout of the renewed Laso, his players reacted quickly and well. Laprovittola found Deck twice on the weak side for the triple and he, alone and barely jumping as usual, did not miss. Real was still solid behind, which gave them half a victory. The other half came after two cannon shots from Thompkins and five goals from Carroll that raised the +16 (64-58, minute 35). Vital triumph that keeps Madrid fourth ... with six teams glued to their backs.
Photos from as.com