Madrid approved and suspended against Getafe: Marcelo reborn amid the chaos
Benzema opened the can against Getafe in a difficult game. It was a pass from Vinicius, who has already put four goals on a tray. Great match for Marcelo.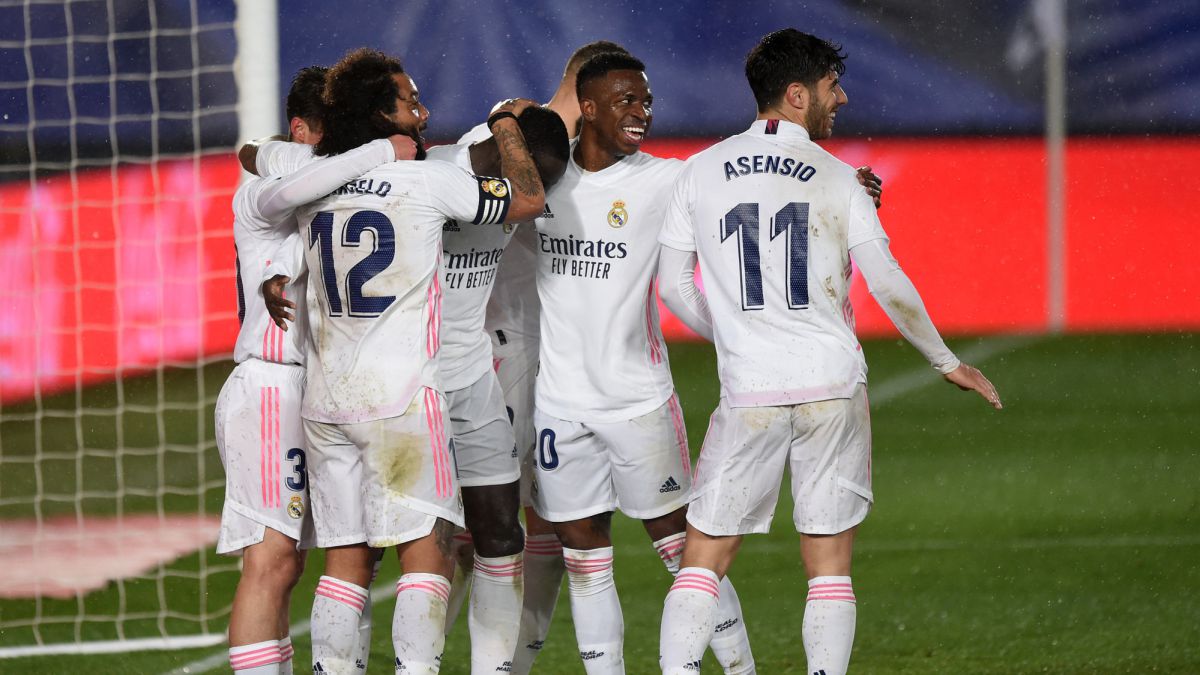 Courtois: One of the calmest games he has had since arriving at Madrid. The three centrals were noticed in that.
Marvin: He did what he could, out of place, extreme as he is, with the whole band for himself. In any case, nothing to object to his performance, although he was seen as shy.
Nacho: How important is it for a team to have a home player like him who always responds when he has to take responsibility.
Varane: With no back-backed problem, he made some show of speed.
Mendy: This season has gone from more to less. He gets into some inexplicable trouble due to overconfidence. All in all, he did a show of force to score second.
Marcelo: It was the perfect match for him. More than ever, he brought out his surprise factor. He moved with ease through many parts of the field knowing that his back was guarded. And it showed. Gave Mendy the 2-0.
Modric: With the system of three centrals, he lost a lot of prominence because, among other things, it takes possession from Madrid.
Casemiro: Very necessary in a system in which, with the wings up, the defense remains at a disadvantage in quick transitions to the counter.
Vinicius: On the left very little. When he went to the right lane, after Marvin's substitution, he almost messed it up by forgetting to get off. But Cucurella wasted the Getafense opportunity. Then, he gave a great cross to Benzema to score 1-0.
Asensio: Very misplaced in the first part, he did not get into play. Much better in the second, when he understood that he had to get between the lines to seek prominence. A super pass to Benzema proved it. The French almost dialed.
Benzema: He missed a couple of them (an assist from Asensio was a clear chance to score) but broke the game with a great header.
BENCH:
Arribas: Entered for the second consecutive game ahead of Isco. He had little influence on the game.
Isco: Zidane gave him 15 minutes. In your situation, it is very complicated.
Chust: Entered due to Marcelo's injury. Testimonial, but he debuted in the League.
Photos from as.com