Casualties push him to the side, where he hardly hurts. Against Chelsea he was solid behind, but only touched a ball in the rival area and did not finish. He misses Trippier.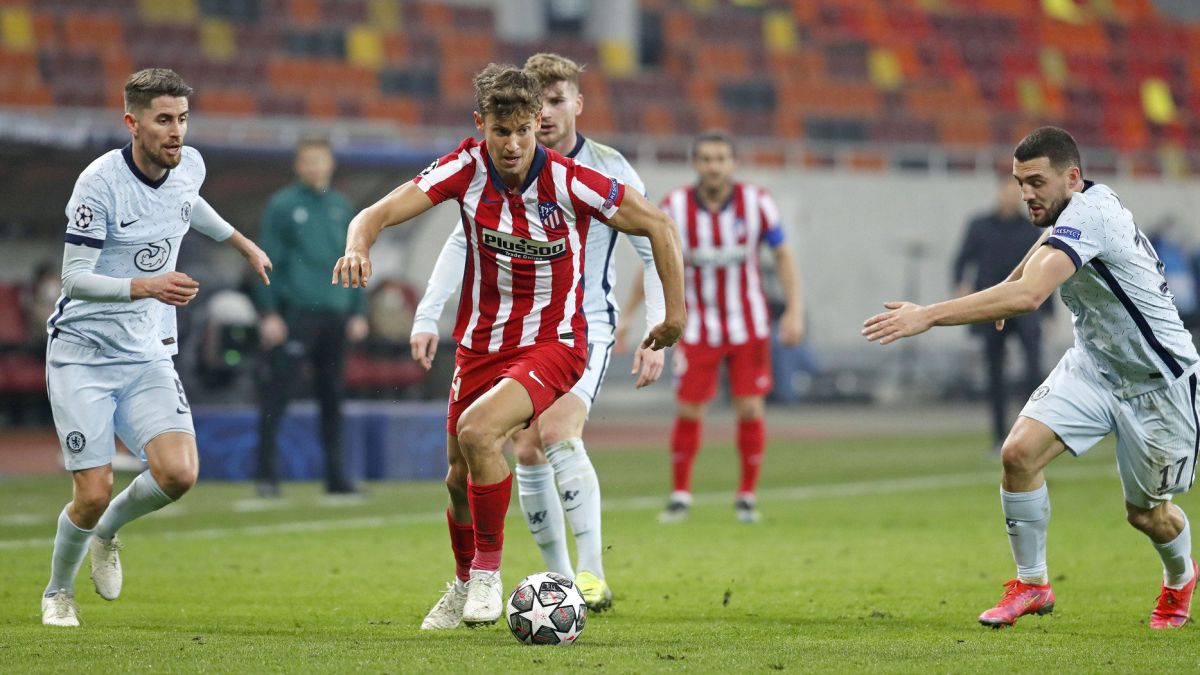 Marcos Llorente was a caged lion in Bucharest. The 14th is one of Atlético's most decisive players, one of the best in the League, but against Chelsea he could hardly do any damage. He sacrificed himself for the team. The losses of Trippier and Vrsaljko have pushed him to the right side and from there back it is difficult for him to be decisive, as when he starts from the interior and throws unmarked and drives to the bottom line. Simeone assumes that this decision limits Llorente, but he resigns himself because he understands that there is no better option either.
The Madrid player was part of that defensive line, sometimes five, sometimes six, very far from Mendy. The numbers indicate how little aggressive it could be in attack. He only touched the ball 28 times in the opposite field and, of them, only one in the Chelsea area. After the meeting, Simeone analyzed the performance of Llorente and Lemar, in a similar situation but in the other profile: "Their positions are not where they perform better or where they feel better, but I understood that they had to play and fulfill that effort that they did to help the team ". Both fought to cover spaces and control the attackers of the Chelsea bands, but it was difficult for them to shine in what they do best, with the ball and looking forward. Lemar, at least, did have a chance to score, but Llorente couldn't even set up a shot.
Circumstances take him away from the area and there is no trace of the total midfielder who has scored nine goals and eight assists so far this season. In other words, Llorente is the one who is missing Trippier the most. He longs for him from day one, because the Briton was the one who served him the best passes and who understood his unchecked from inside out. But he has also had to cover his absence because Cholo, who also waits with open arms for Trippier, assumes that Llorente is now the best idea, due to his discipline and his physical display. Vrsaljko falls from the team too often, Giménez is also injured and Ricard and Correa have even tried. Against Villarreal the dilemma over Llorente will be repeated.
Photos from as.com