Liverpool promise to find a team on Twitter
In May 2014, Jack Dunn made his debut with a goal for Liverpool's first team. Seven years later, he is on trial with Halifax in the English fifth division.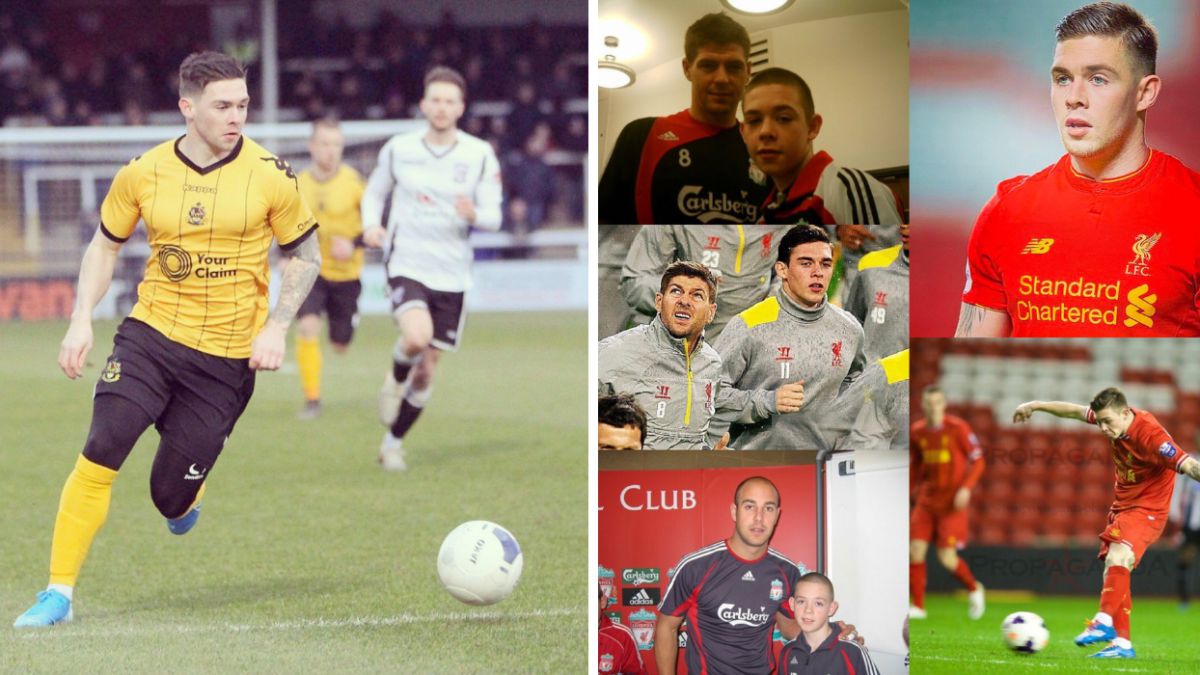 Jack Anthony Dunn, playmaker, born on November 19, 1994 in Liverpool and with a market value of 75,000 euros. All this is extracted from a quick glance at Transfermarkt, a portal that also collects his international appearances with England up to the U19 category and the vast CV that accompanies this often (1.72m) player. However, within both data and numerology there is a story to tell. That of a boy who does not give up in his efforts to be a professional footballer, that is what he was called seven years ago, when he debuted with his hometown team in a preseason friendly. Now, he lives on the wire, on probation in the National League, fifth division, in Halifax Town. The curious thing about all this is how it got there and that is what 'The Athletic' tells us.
In May 2014, Dunn took to the field with Liverpool, with the majors, in the middle of the preseason. Despite the short time he had, he opened a gap on the scoreboard and would make it 4-0 against Shamrock Rovers. Jack was one of the most brilliant promises of the red quarry, along with other names with the greatest present packaging, such as Raheem Sterling. The second is now a planetary star, while our protagonist, weighed down by injuries, has not suffered the same fate. Without a team because of the pandemic, he was inspired by a player in a similar situation, bridging the great distances. Jack Wilshere alerted on Twitter that he was looking for work, after terminating his contract with West Ham. Championship Bournemouth heard the call and Dunn took their lead.
On February 2, he followed the example of the former Arsenal player and recounted, in a double publication on the social network, his situation, explaining that he only "wanted to return to the pitch" and asking that "if someone can help or someone knows someone, it would be a great help. " No sooner said than done. The network was put into operation and they did not take long to contact him, as he explains to 'The Athletic'. "I didn't want to sound desperate, I might even be, but the response I got was incredible. It surprised me and filled me with joy." In the aforementioned media, he explains that, due to the lack of opportunities, he obtained the title of personal trainer, but because of the coronavirus, his gym closed when it began to have customers, so this bullet was presented as an unexpected escape.
A former teammate in the Liverpool quarry put him in contact with several teams, while an agent, Paul Storer, contacted him by private message. In less than 24 hours, Storer had Dunn put together a test in Halifax. Despite being unemployed for two months, he earned a comeback the following week and will soon find out if he can finally consider Halifax Town his new team. Ten years ago he played in the quarter-finals of the U-17 World Cup and almost achieved the tying goal, which did not come, in the defeat against Germany by Emre Can (3-2). Six Liverpool youth squad were part of that squad, including Dunn and Sterling. Now everything has changed.
Gerrard, Suárez, Carragher, always in memory
De Raheem and the rest of the stars with whom he shared a shield he remembers. In fact, a snapshot with Steven Gerrard in training heads his personal Twitter account, which has been fuming since February 2, so his board is full of expressions of support, love and gratitude. The other side of football, the well-understood infra-football, has not turned his back on a Dunn who fondly remembers Luis Suárez's voracity. "He treated the game as if it were the final of the World Cup," he says in reference to a friendly, in which he participated, organized so that the Uruguayan would maintain his form by being sanctioned (ten games) for his bite of Ivanovic. Philippe Coutinho? "From another planet," he says. Carragher? "You could see why he was such a good defense just by listening to him." Gerrard? "Being by his side made me concentrate even more." A sort of anecdote that will always accompany a Jack Dunn who, although far from the future he hoped for, does not turn his back on football, whatever category it may be.
Photos from as.com