LeBron, 36 years and 38 minutes a night: "I don't believe in rest"
The star was exhausted against the Wizards, but does not want more rest. In the last 11 games, he averages more minutes than anyone in the NBA.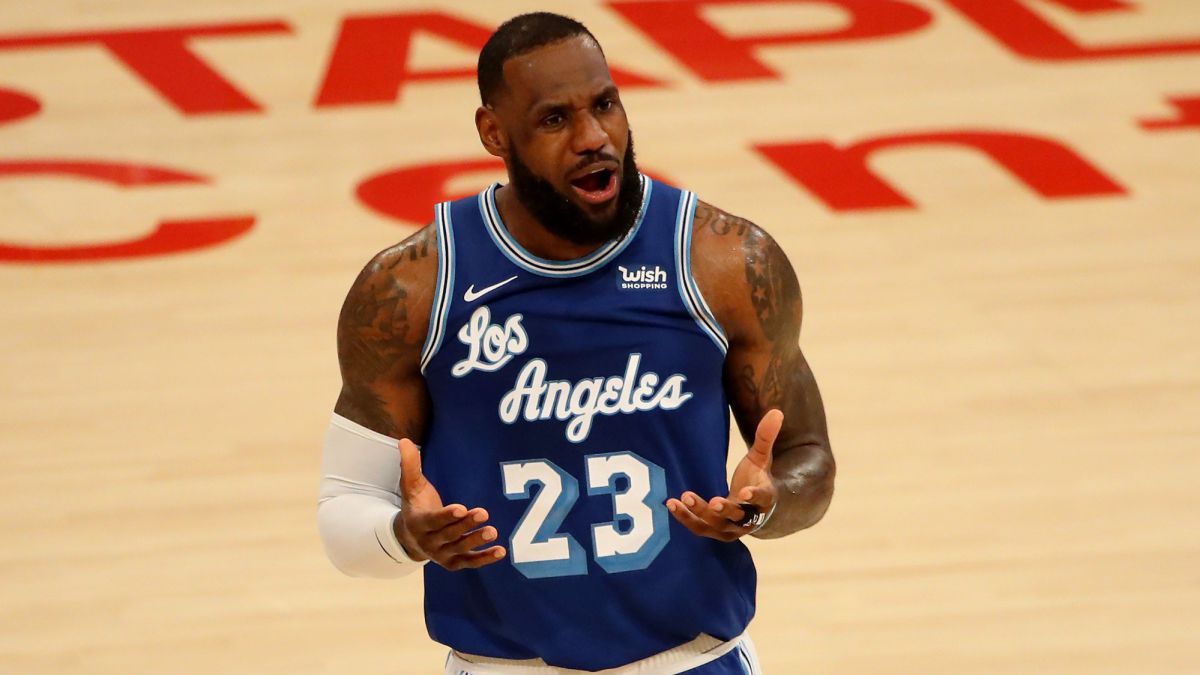 The Lakers crisis increases at a rate directly proportional to LeBron James' fatigue. The Angelenos have added their third consecutive loss and the fourth in the last five games, a streak that has come after another of seven consecutive victories. The difference? That, without Anthony Davis first and Dennis Schröder later, things have stopped working as at the beginning of the course, when they were the top favorites and managed to add without too many complications against rivals of greater or lesser importance. Gone are those times, which took place just a few months ago; Now, those in purple and gold are not first in the West, but third, and are closer to fourth, the Suns (to a victory) than some Jazz who are absolutely intractable and handle the North American competition with an iron fist and do not they scare at what comes to them. The Clippers are second with a 22-10 that is identical to the Lakers record, but the upward dynamics and the good feelings of the first ones contrast with Frank Vogel's team, which gradually sinks into a bottomless pit while watching with doubts to the immediate future.
The absence of Davis (and Schröder) has caused the team's roles to be readjusted, and here the weight has fallen on LeBron. During the first month and a half of the season, when the Los Angeles victories followed one another unopposed, Frank Vogel knew how to perfectly manage the minutes of a 36-year-old star who has been at the highest level for 18 seasons and who, moreover, came from the shortest summer of history and returned to the activity reluctantly (he was always in favor of returning in January) but, as always, with the intention of playing everything. This has changed with the injuries of his teammates, and LeBron has gone from playing 33 minutes per night (in 43rd place in the League) to 38.3 in the last 11 games, in first place. In that streak, he has exceeded 35 minutes in all but three games, has played a total of four extra time and has been on the court for 40 or more minutes up to four times, counting the last game (with defeat, again) , against the Wizards.
It is precisely in this last crash that the fatigue that El Rey has on top has been perfectly seen. He ended up, apparently, with good numbers (31 points, 9 rebounds and 13 assists), but he barely rested a minute between the last quarter and overtime, in which he added 13 goals, but with 6 of 13 in field goals, 0 of 4 in triples and 4 losses (for a total of 8). In addition to a failure in a free throw just over 9 seconds to the end of regulation time, a launch that would have given the Lakers an advantage and for which he has apologized at a press conference. Of course, LeBron is just a symptom, since things have stopped working for the Angelenos: with more tired legs, fewer shots are scored, including the released triples that did enter the beginning of the course. The defensive effort is lower and the points received higher, while the feeling of fatigue increases as the All Star approaches, something to which the Lakers look with some desire, mainly because of the desire to take a short break.
LeBron, yes, has denied that he needs to rest: "I think this whole narrative of 'LeBron needs more rest' has gotten much bigger than it really is. I've never talked about it, I don't talk about it, I don't believe in That. We all need more rest, shit. This is a quick change from last season, and we all wish it. I could rest more. But I'm here to work, I'm here to be available for my teammates, "said El Rey , who has assured that it is not the same to be injured, something that would make him rethink his minutes, than to be in good health. An idea that, by the way, Frank Vogel has supported, who assures that it is something that he talks to the player constantly and that will be dedicated "game by game". "He is a workhorse. He is doing all he can for us," said his coach.
Photos from as.com