Lautaro and Lukaku, kings of the derby and Calcio
Inter beat Milan 3-0 and extend their lead over their fellow citizens, now four points. The Argentine signed a double and the Belgian a great goal.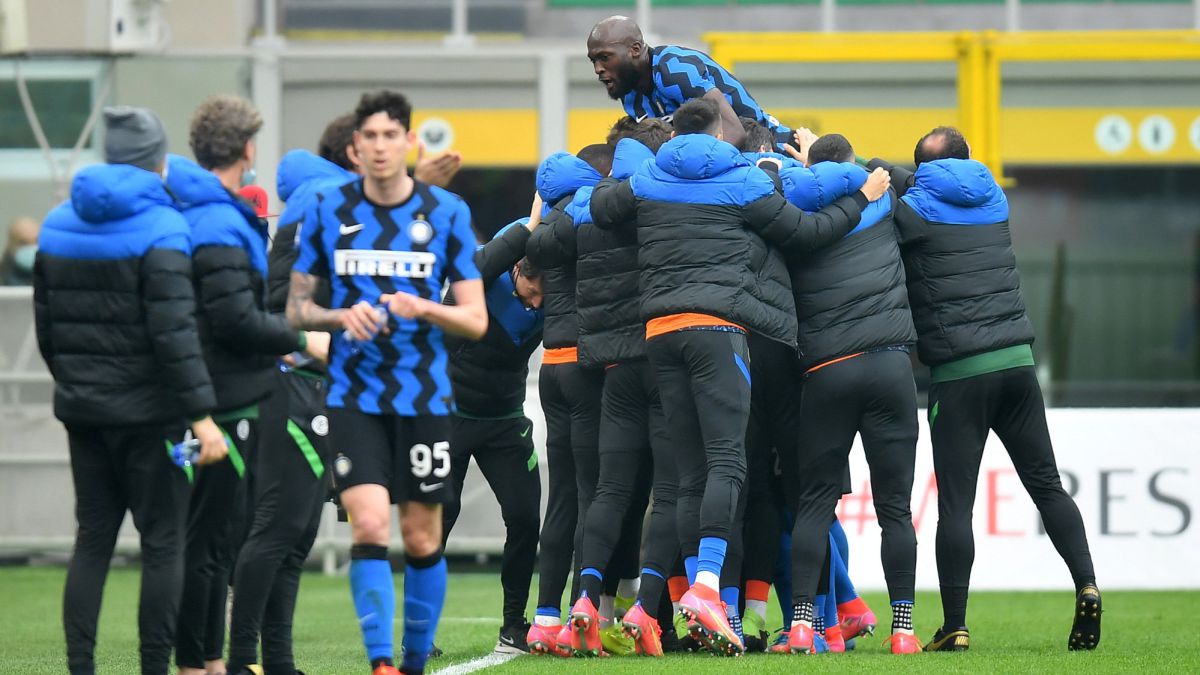 Inter dominates the Madonnina derby and reaffirms what September seemed clear and stopped being so due to some ups and downs: it is the best team in Serie A. It is due to squad, talent, strength, tactical identity and now also due to physical condition, that can only improve thanks to the unexpected failure in the Champions League. The Nerazzurri defeated Milan 3-0 that had its moments to change the history of the afternoon, but wasted them all.
Pioli's team had more possession in the first half, although the interisti plan was very clear. They left the control of the game to the rival, to hurt him with the counterattack or with fast and vertical plays. The 0-1, which came after just five minutes, was born just like that, with a pass through Achraf that activated Lukaku. The Belgian looked for Lautaro with a low center rejected by Kjaer, and later found him with a pass that the 'Toro' headed into the net. The milanista reaction went through the feet of his best man, Zlatan Ibrahimovic (who had no more disagreements with Lukaku). The Swede, after a scrum in the area, looked for an impossible heel strike true to his style and then a volley from outside the area, but both attempts were neutralized by Handanovic.
The Interista goalkeeper was decisive at the beginning of the second half, when he denied the equalizer three times to his rivals, before two heads from Ibra and a whip from Tonali. The Rossoneri began the resumption with another face, but at their best, Inter punished them again. After the arrival of Achraf, Eriksen, a starter and constantly growing, found Perisic between the lines, whose center reached Lautaro in the heart of the area, who pushed him between sticks without hurry. There was more than half an hour to react, but Milan He did not, and the final blow came in 66 ', with a huge play by Lukaku.
The forward faced the entire rival defense alone, quickly and powerfully penetrating the area and beating Donnarumma with a left-footed shot on his stick. The unstoppable Belgian is already a solo top scorer for Calcio with 17 goals. The sign of final surrender of the milanisti was seen in 75 ', when Ibra left the field, replaced by Castillejo. The Rossoneri in 2020 had only lost two games, while in 2021, with this, they already have four defeats. The victory of Inter, leaders of Serie A with four points of advantage over their fellow citizens, is the final blow on the table. The scudetto already has a clear favorite.
Photos from as.com