Laurent Pasquali was killed by a hitman for his debts
The French police have dismantled a network of hit men who killed insolvent debtors as would have happened with the GT racing driver.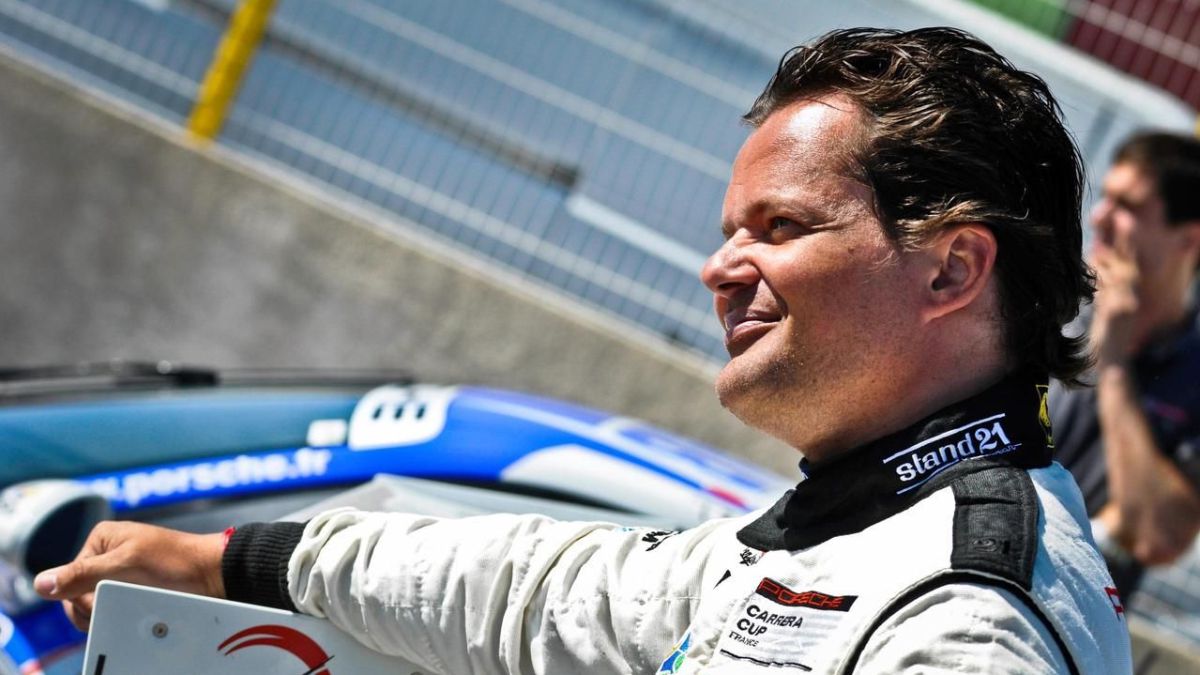 "Every day, his 82-year-old mother would put the silverware in her son's place thinking he would return." This is one of the arduous confessions that Sandrine Pégand, a lawyer for the Pasquali family, has made in 'L'Equipe' to emphasize the pain that Laurent Pasquali's mother has been suffering since November 28, 2018. A grief that this week has been able to alleviate, in a certain way.
According to this newspaper, the French law enforcement agencies have dismantled a criminal organization that was engaged in hiring hitmen to eliminate insolvent debtors. Among the detainees is a former agent of the DCRI (General Directorate of Foreign Security) who would have confessed to having killed the pilot with a shot in the garage of his house, to have dismembered his body and to have scattered his remains in the Cistrières area after have reimbursed the almost 200,000 euros that a sponsor had provided to participate in a championship.
The life of Laurent Pasquali revolved around motor racing
A story that agrees with the evidence that the police of Levallois-Perret (France) found almost a year after the disappearance of Pasquali in the Haute-Loire forest (France), when forensics They determined, after an exhaustive analysis and a DNA test, that the head found by a hiker buried in a sector of this forest belonged to Laurent.
Born in 1975 in Uccle (Belgium), Laurent Pasquali began to be recognized in the world of motorsport in the early 2000s thanks to his brilliant performances in GT tests. A popularity that led him to contest the 24 Hours of Le Mans 2008 with a Porsche 997 GT3 Cup of the Emeraude Racing team, although above participating in this legendary race, the titles of the Porsche Carrera Cup France stand out together with Anthony Beltoise in 2011 and the winding of the FFSA GT in the GT3 category, which achieved five years later at the wheel of a Ferrari with Soheil Ayari and Nicolas Tardif.
"Everyone knew that Pasquali left unpaid bills"
"I told him to stop getting into trouble. I thought he had rebuilt his life in a nice little country", says Christophe Lapierre, Pasquali's teammate at Sebastian Loeb team Racing. "He was a very good pilot, but he tried to live very well when he could not without a doubt," adds Dominique Heitz, co-owner of the French team. "He would have done anything to run. He was quite secretive about his activities. It was difficult to distinguish the true from the false, he was not always consistent, but he always avoided questioning him. I could see that he did not want to tell me much more," slides his friend Christophe Lapierre. "Everyone knew that I was leaving bills unpaid," concludes Ebrahim Sammour, head of HighTechPro. A sad ending for someone who unfortunately paid with his life to make his big dream come true. Rest in peace.
Photos from as.com