Laso: "The Tavares-Garuba couple gives us a lot of energy"
After the victory against Burgos, the white coach praised his players and warned that they have to "turn the page" before a difficult week.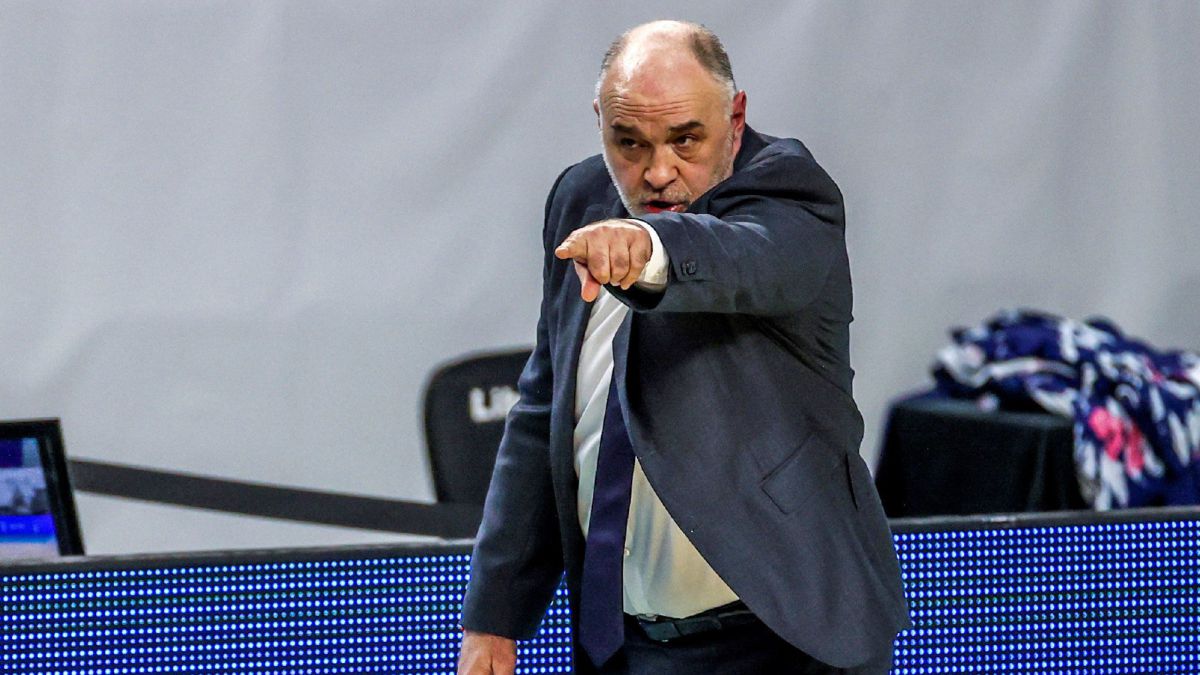 The coach of Real Madrid, Pablo Laso, highlighted after the 96-81 victory against Hereda San Pablo Burgos the "energy" that gives them the inner couple that make up the Cape Verdean Walter Tavares, figure of the match with 27 points, 7 rebounds, 6 blocks and 37 valuation, and the Spanish Usman Garuba.
"They are two players who give us a lot in terms of energy, defense and rebound, they both played a very good game, Usman had a bad minute of lack of concentration, but I am very happy with his work. Today Edy has shone moreover, it has been dominant in the inner game, it is a couple that is growing every day, "he explained. The coach from Vitoria acknowledged that the advantage achieved in the first quarter, in which they prevailed by a 29-13 run, was "key" and it was followed by a "very good defensive effort and work" in the first half.
"Knowing that we were playing against a team that had a lot of three-point threat, we knew that we had to be focused, but we were able to read the game well defensively and offensively despite its success," Laso said about a Burgos who scored. 14 triples of 32 attempts, a remarkable 43% success rate.
Laso appreciated how important these two victories are, today and Thursday against Lithuanian Zalgiris Kaunas (70-58), achieved in less than 48 hours and after having chained two defeats, the final of the Copa del Rey against Barça (73-88) and in the Euroleague against Valencia (89-78). "Many times it is not easy to change the chip in such a short time, but we have been very solid in the basics of the game, in the rebound, in movement of the ball, looking for the advantage, and defensively we have been quite solid, which is why happy, "he stressed.
The Vitorian coach said they have to "turn the page" quickly, since next week they have three games, two in the Euroleague out (in Russia, against Khimki and Zenit) and one in the League in Murcia against UCAM.
The best player of the match, Walter 'Edy' Tavares, also highlighted the solidity shown by Real Madrid against Burgos. "We knew it was a very dangerous team, especially in the line of 3, the ups and downs have been noticed because it is a team that has very strong jerks, and we have known how to maintain that throughout the game, that has helped us win," he explained the Cape Verdean interior.
Photos from as.com