Laso dispels any doubts: "I want to continue at Madrid"
The white coach has spoken about his future at SER. His contract ends in June and he has not yet renewed: "I would like to continue as a coach, as long as the club wants."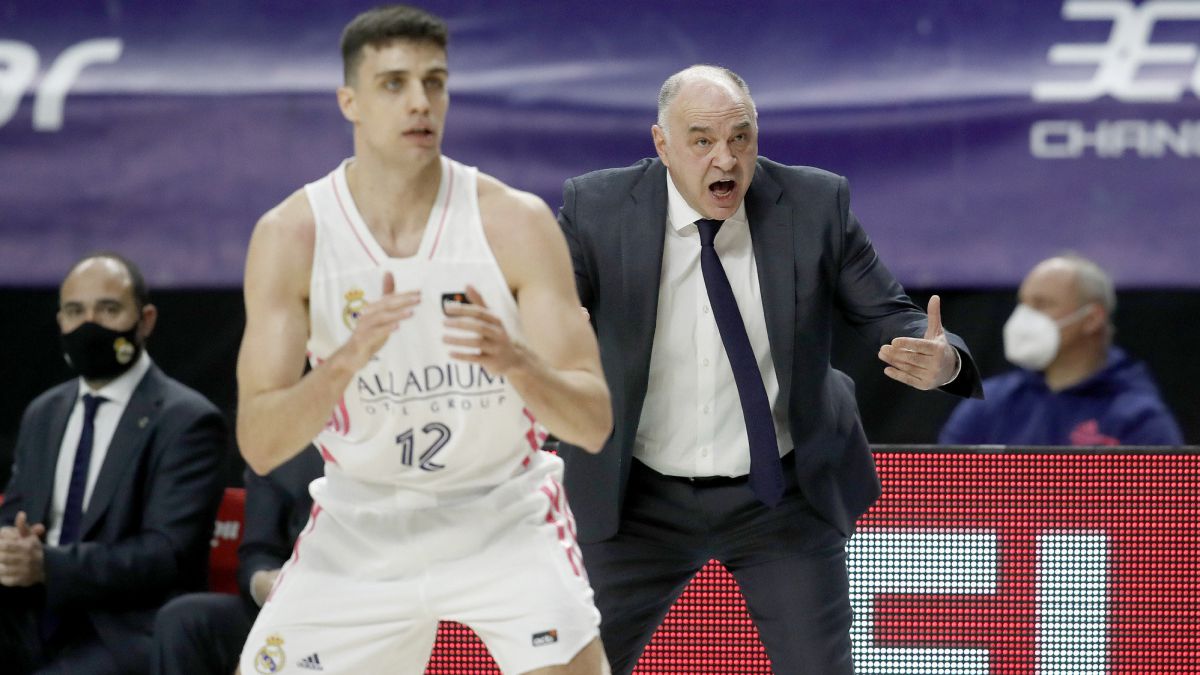 Pablo Laso will become the coach with the most matches in the history of Real Madrid this Thursday against Valencia Basket in the Cup. He will add 735 games, one more than Lolo Sainz. He is living his tenth season on the bench and has already won 20 titles, although with less than five months to go until the contract ends, the white club has not yet renewed him, something that had never happened since he signed his first commitment in the summer of 2011.
The Vitorian coach has been at El Larguero de la Cadena SER and makes his wish clear: "I would like to continue as Real Madrid coach, whenever the club wants. And he wanted to remove the iron from the fact that the club has not yet presented him with a new contract: "I have not renewed, but it is not my concern now, I know that the current situation is complicated in all areas" .
Laso has also spoken about the Cup and Barça's favoritism in this edition, although he does not agree: "For me, Madrid is always the favorite, I think so." And he revealed a family secret that affects his son Aksel, 14, who plays in cadet B of the white quarry. "For my son, Nick Calathes was like a god, he was until this summer." It refers, of course, to the signing of the Greek base by Barça. Aksel Laso, as Madridista as his father, dropped an idol.
Photos from as.com