Laporta: "Yesterday I sent a message to Messi and encouraged him"
The candidate, in RAC-1: "Messi generates a third of what Barça makes. I told him not to pay attention to this news. I have indications that he wants to continue here."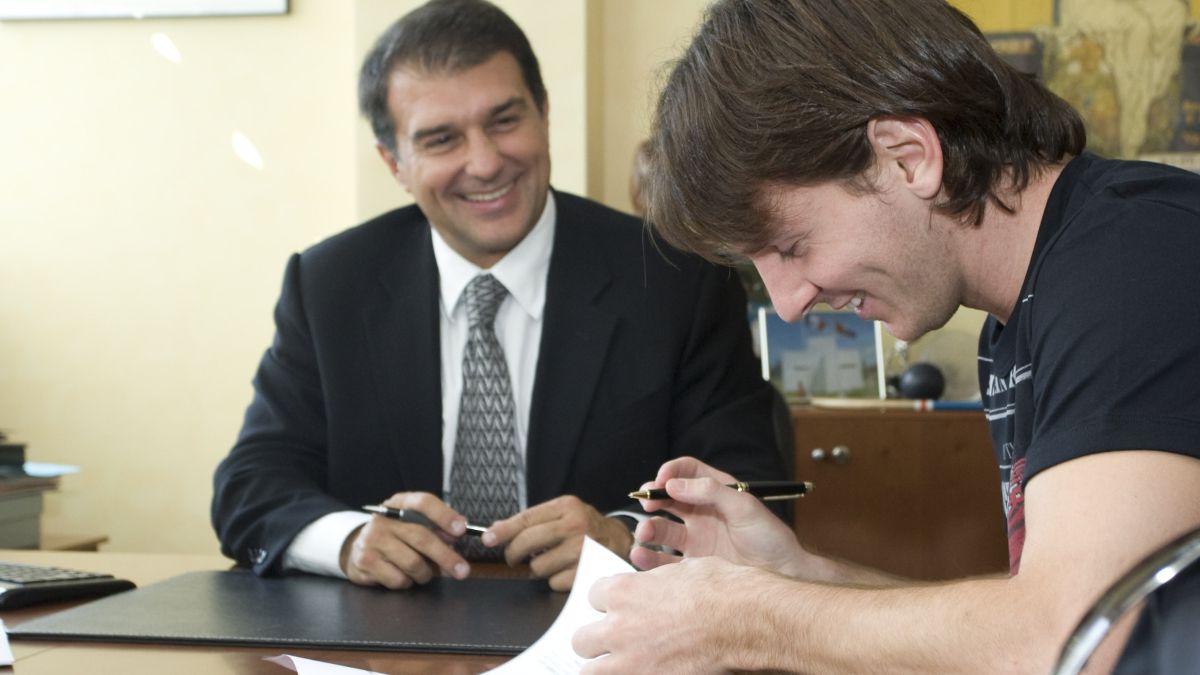 Joan Laporta made a fiery defense of Messi in the program El Món a RAC-1. "Yesterday I sent him a message and encouraged him. I told him not to pay attention to this news," said the former president and candidate, who did not reveal if the Argentine answered him, although he implied that he did not ("sometimes he does, others don't "). Laporta also wanted to be optimistic about the Argentine. "I have indications that he is doing well in Barcelona and that he wants to stay here. What Messi needs is to trust a sports project. He wants a competitive proposal from a sporting point of view. He wants Barça. It is not true that Messi commands More than the president. What he wants is to be considered so that there is a good sporting project.
E Laporta insisted that Messi has not ruined Barça. "Messi generates more income than the money it costs. In our candidacy there is a study that shows that Messi generates a third of Barça's income. Messi has not ruined the club, but a board of directors that lost financial discipline since 2015 and lost the seny since it sold from Neymar in 2017, "he explained.
And then he spoke of all the intangibles that the Argentine gives: "It is not economic, it is the emotional, the sentimental. It is all that Messi has given us. Eight out of ten shirts that Barça sells are from Messi. And to see Messi at Barça it is scary. The sporting and emotional return he gives us is priceless. With him we have reversed the situation of titles with other great teams. And that is thanks to Leo. Without him, we would not have won so much. It is evident that They have to make all economic, sporting and emotional efforts so that Messi continues at Barça. What we cannot do is be focused on what he will escape from us, but rather focused on him staying.The former president between 2003 and 2010 is clear that he will insist on Messi even if he wants to leave: "If he says he wants to go, I will tell him to rethink it. And I will tell him, depending on where he goes, that money is no guarantee of titles. If Messi stays, you can rebuild the team with more guarantees. First you have to enter, do the audit, put in the shock plan and then make an economic offer within the economic possibilities ".On the leak of the contract, he said: "What I may suspect is irrelevant. What is clear is that there is a leak. If I win, I will try to find out where that leak came from. And I will call Thebes to ask him if he knows about This. At least five people guard this contract: president, general director, sports director, legal advice and human resources ".
Photos from as.com