Kyrgios, indignant with the collegiate: "You don't understand!"
The Australian took an agonizing match against Humbert with the crowd delivered. However, he had a controversial talk with Marijana Veljović.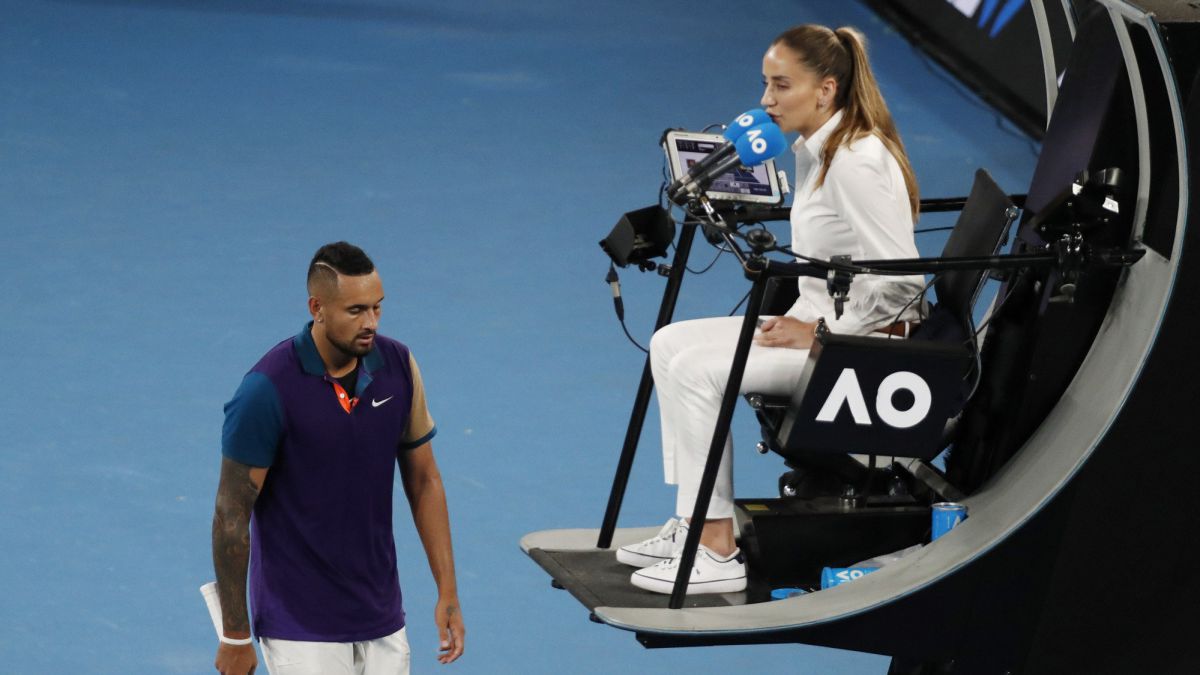 Nick Kyrgios took the victory in an agonizing second-round match against France's Humbert. The Australian did not fail before his people and achieved a great victory against Ugo Humbert after a spectacular meeting by 5-7, 6-4, 3-6, 7-6 (2) and 6-4, with a comeback included. The 25-year-old Australian, world number 47, will meet Dominic Thiem in the third round. However, Kyrgios returned to leave habitual images in his game, beyond sports, in this match. There were two tense minutes with the famous referee Marijana Veljović.
For several moments, he addressed the referee in terms like "brother" and "friend", but later his anger was greater: "You do not understand! It's a fucking point in the fifth set! You're ruining the game!" snapped Kyrgios, who luckily was not penalized for it and managed to take the set and the victory.
With a devoted audience at the John Cain Arena it was impossible for Nick Kyrgios to avoid getting excited, especially after saving two match balls. Now, he will face Thiem for the second time in his career. In the previous one, he had to retire due to injury. The runner-up of the tournament is measured against a host who will have the entire public on his side in a game that is presumed to be of a high level.

Photos from as.com