Kroos, on Alaba: "Just having quality is not enough"
The German was not shy when speaking, in an interview on Sky, about the rumors surrounding his former partner in Munich, of whom he has great memories.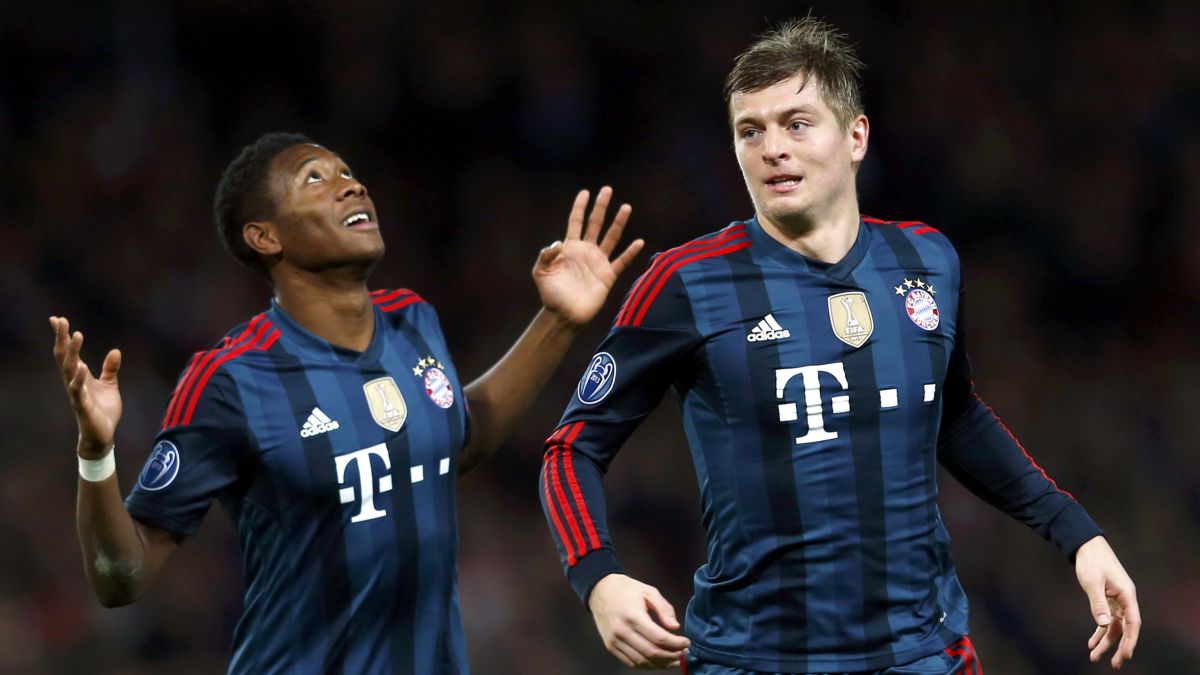 Toni Kroos and David Alaba are not two strangers. Both coincided at Bayern Munich and could do so again at Real Madrid if the Austrian, who already made his goodbye to the Bavarian team at the end of the season official, ends up signing for the white team. Much depends on the galactic salary that the two-time European champion asks the club that wants to take over his services, but what there is no doubt from Kroos's point of view is the plus that Alaba would contribute to the entity of the lucky one to hire him in summer.
The German did not cut himself when talking about the rumors about his former partner in Munich, of whom he has fond memories, although he has not played with him for a long time. "The problem is that I have not played with him for almost seven years," said the Madrid midfielder in an interview with Sky television. "It is somewhat difficult for me to say what he thinks. It is true that I have also read Alaba's name in relation to Real Madrid, but now I have no information about it," he added.
The caution in Kroos's statements is not surprising in the case of a player who, for now, only appears as a rumor in the orbit of Real Madrid. Even so, the German footballer is clear that Alaba would be a player who would fit in wonderfully at the Santiago Bernabéu. "If he is a starter at Bayern, surely he brings the necessary quality to also play at Real Madrid. That is clear, but we'll see what happens in the end," said Kroos, who shared a dressing room with Alaba for a total of four seasons ( between 2010 and 2014) .
However, the world champion with the Mannschaft in 2014 also recalled that a good reputation is not always enough to stand out at Real Madrid. The same would happen with Alaba who, despite his indisputable talent, would need to adapt to his new club. "I think there were many players who were here and who definitely had quality. Here you need quality, that you are physically well and that your head is well even though things are not going so well. It is not enough just to have football quality," Kroos concluded.
Photos from as.com