Kramaric, a bomber who takes a shot because he can't stand how his team plays
The 29-year-old Croat, who has scored 18 goals in 20 games and has become one of the sensations of the Bundesliga, explains that he wants to leave Hoffenheim.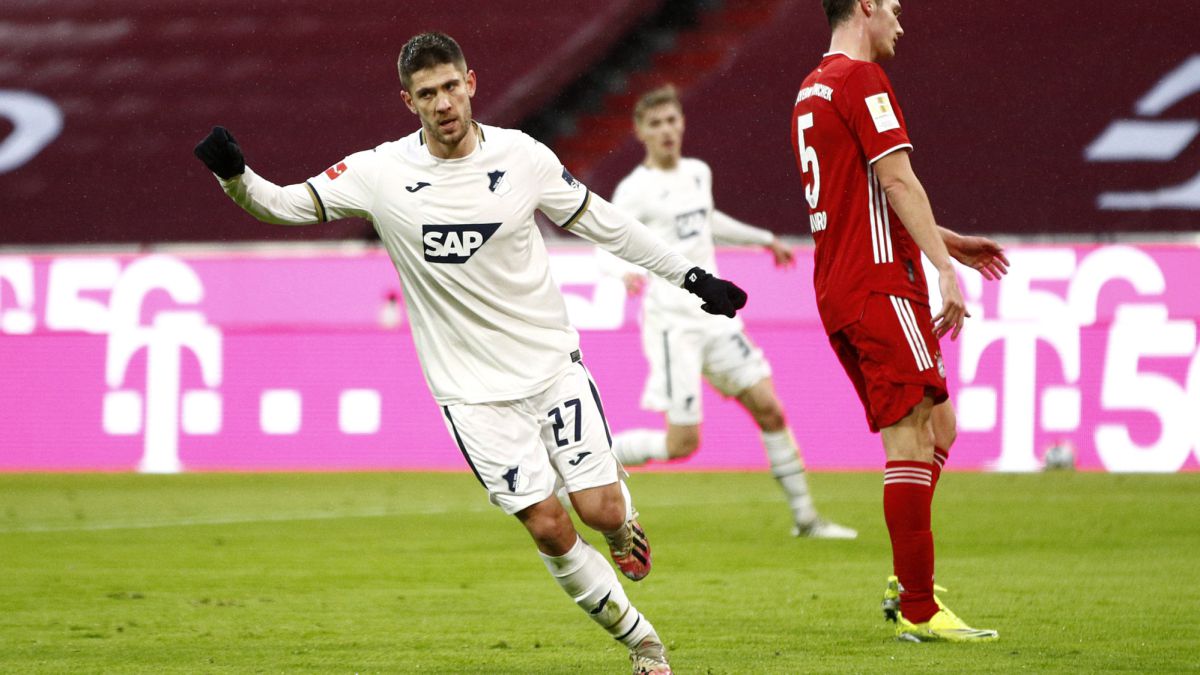 There will be a queue for him. If Hoffenheim stick their heads above the relegation places in the Bundesliga it is because of the spectacular offensive production of their center forward, but Kramaric wants to leave because of the way Sebastian Hoeness makes the team play. Hoffenheim are twelfth in the Bundesliga, five points above the relegation zone. The team has scored 29 goals in the competition and 13 of them have come from Kramaric. The Croatian striker has scored them in 15 games, he has missed four for different reasons. In total, he adds 20 goals in 18 games, 0.97 goals every ninety minutes. The Croatian is exiting this season, his fifth at Hoffenheim, where he arrived in 2016 after the German team paid Leicester 11 million. Kramaric claims that these may be his last matches for the German team and is put on the market during an interview on Sportske novosti.
"Life in Hoffenheim is great, people show me a lot of respect and the club is organized. However, now, for the first time, I have begun to think that perhaps it is time for a change of scene ", says Kramaric. The Croatian has surprised with his statements and has made clear the reasons why he wants to leave." Mainly to the fact that I am not happy with the way we play. In previous seasons, we played attractive and good football, but we don't even get close to that anymore. I have also had a lot of injuries, which has caused me additional problems. For this reason, I have been quite nervous in recent months. "Bayern is one of those interested, who sees him as an alternative to Lewandowski.
Words are a dart for Sebastian Hoeness, nephew of the Bayern legend and former coach of Bayern's second team. Hoeness came to Hoffenheim in August with the intention of his team being offensive and courageous, but Kramaric does not believe that is the case, despite the latest results. But the departure of the Croatian striker does not seem to have a brake for the summer. "Sure, it is possible, after the Eurocup. I am entering the last year of my contract, so it is much easier to negotiate with other clubs, "he explains.
Photos from as.com