Koundé is raffled: PSG, another that is considering paying its clause
City offered 55 million for the Sevilla center-back, whose termination is estimated at 80. United, Barcelona and Real Madrid have also been interested in the fashionable defender.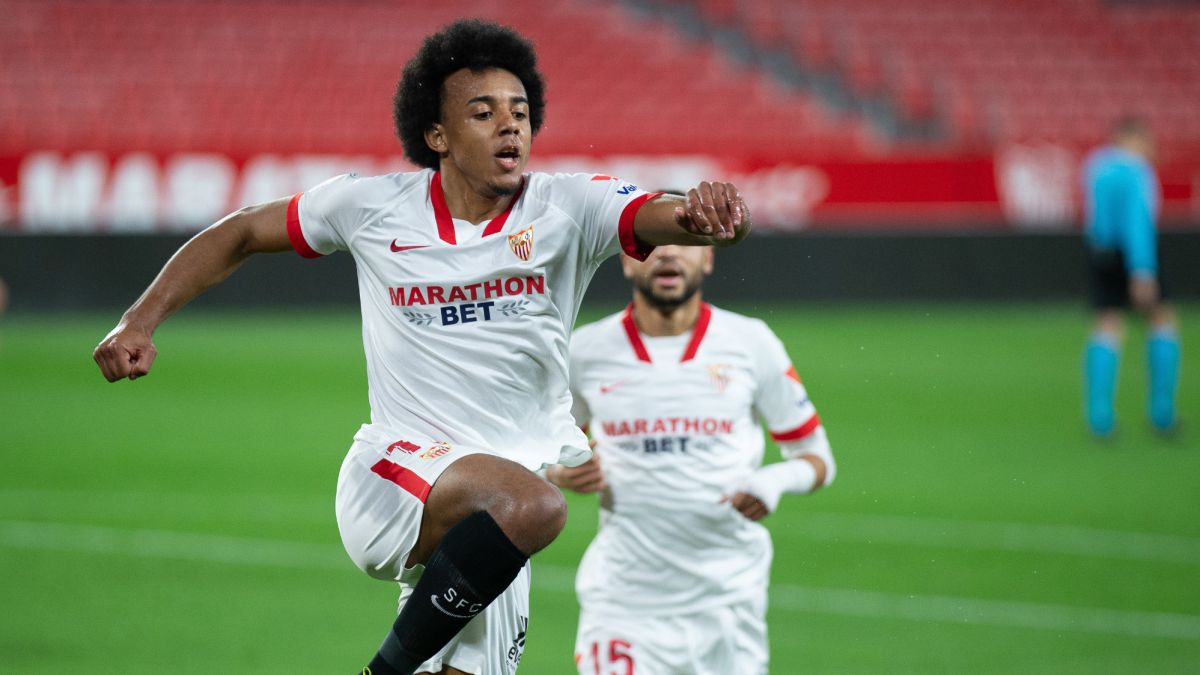 Jules Koundé culminated this Wednesday with a Maradonian goal against Barcelona the tremendous defensive and offensive display that he has been offering throughout the season. Performances like the one that curdled before the Catalans further increase its cache and its projection. In Nervión, no one doubts that sooner rather than later, next summer, some great of the continent will pay the clause of 80 million euros that appears in his contract.
He has already tried to take him before the end of the summer market Manchester City, but Sevilla did not give in to an offer of around 55 million. Guardiola ended up signing Portuguese Rubén Dias for a similar figure and at Sánchez Pizjuán they will continue to enjoy a center-back who is already among the best in the world. Although it does not seem that it will be there for many more months.In addition to City, giants like Real Madrid, Barcelona and Manchester United have already asked about the French footballer. Someone will pay those 80 million, they suspect in Nervión, but the question now is who will convince the player. Because to all the previous ones the Paris Saint-Germain is added, certainly club of the city where Koundé was born. The 22-year-old central Parisian is and will continue to be tempted by countless great European clubs and it will be up to him to decide.
"The signing I have least doubts is Koundé," Monchi said first privately and then publicly at the beginning of July 2019, after paying Girondins de Bordeaux a fixed 20 million plus another five in variables for the footballer, unknown then to the great public. Once again, the Nervionense sports director was not wrong. Koundé points to the most important sale of the many and succulent that the Nervionense team has made during the last two decades, the most sportingly and economically successful in its history.

Photos from as.com