Koikili launches into the federative race
The ex-lion competes with Landeta for the presidency of the Basque Federation, with the equality of women's and men's football as the flag, in addition to the challenge of the official Basque team.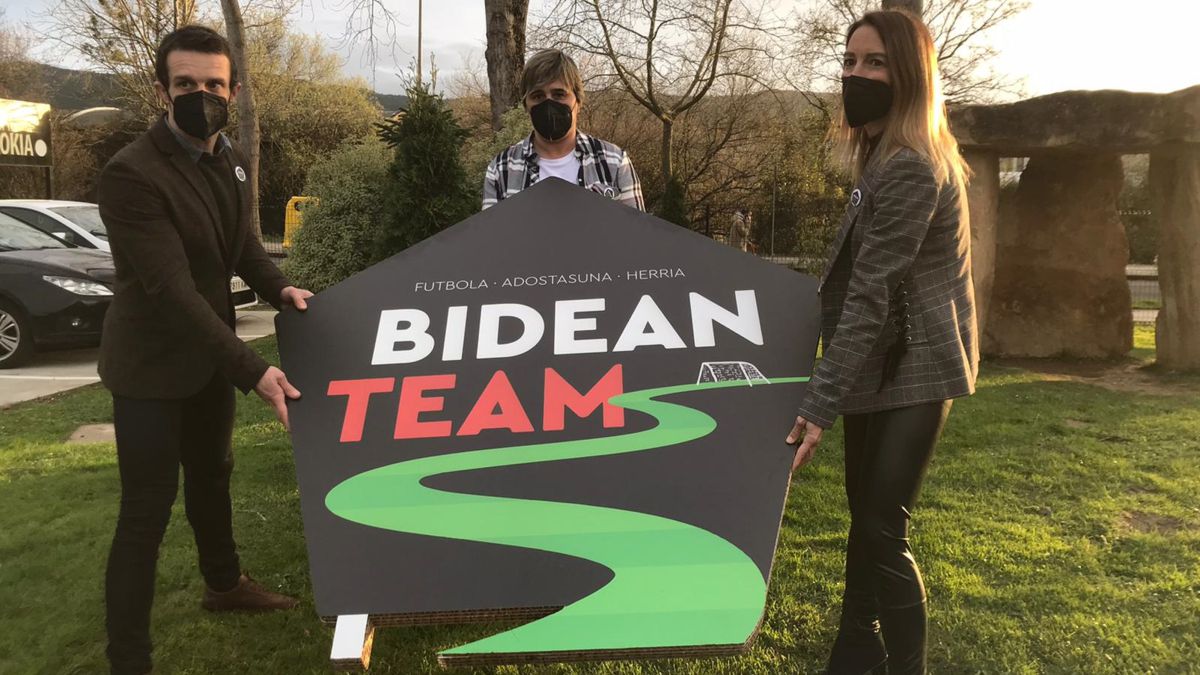 The former left-back of Athletic Koikili Lertxundi is launched for the presidency formalizing his candidacy in his official start in Derio to the Basque Football Federation to replace Luis Mari Elustondo and in the race with the other candidate, Javier Landeta, current president of the SD Leioa. An alternative led by Koikili, whose team also includes Asier Bikandi, Erika Otxoa, Imanol Arregi, Eba Ferreira, Asier Landa, Xabier Arrieta, Raúl Guerrero, Abel Ruiz de Arbullo and Ane Ruiz de Arbullo, under the motto Bidean Team.
The idea of the ex-lion, always with energy and innovative ideas, revolves around giving equality to female and male football, giving "visibility" to the forgotten futsal, with a pillar to base its program on the 'Herri Bat Selekzioa Bat', as its motto of the Euskal Selekzioa, in an effort to "take steps towards the official status" of the different Basque teams in the international concert.
"It has been difficult to get here," says Koikili Lertxundi, who insists that there are many obstacles to a democratically elected president. He maintains that he believes that his election on March 1 has "many possibilities" by considering Landeta as the continuation alternative of Elustondo and Gómez Mardones, president of Vizcaína. "It is necessary to give a return to this", they indicate. They propose a professional structure with salary, the creation of their own soccer field and federation facilities, with the former Athletic women's forward Eba Ferreira as Sports Director.
Photos from as.com