"I know why Red Bull is not a car for all drivers"
Checo points to a powerful front end "that requires a very specific style". He does not hide his ambition: "I come to this team to win titles."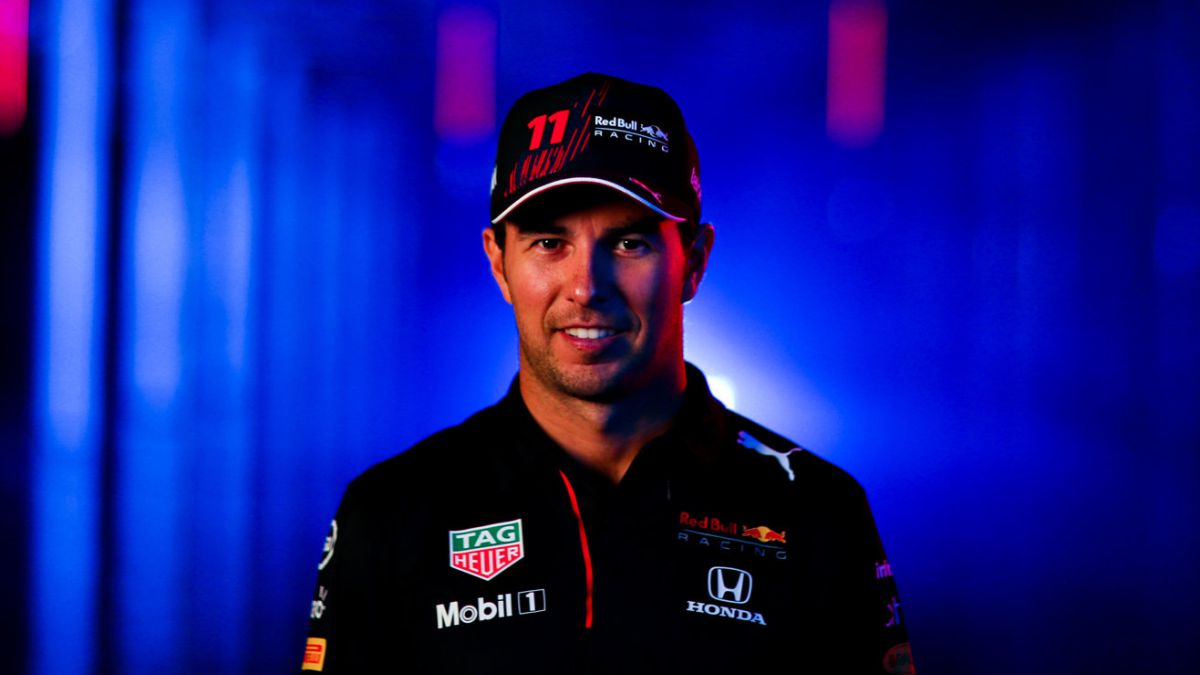 After a quarter of an hour responding in Shakespearean language, Sergio Pérez (31 years old, Mexico) relaxes in Spanish and talks to a small group of media, including AS, about his first impressions of Red Bull after driving the RB16B. He premiered it at Silverstone and already points to a powerful "front end that requires a very peculiar driving style". He is aware that he is facing the great opportunity of his F1 career: "I come to this team to win titles" .
— What caught the attention of Red Bull in the first test?
— One of the things that most caught my attention since I got on the simulator, and then the car, is the level of grip that the front end has, very high. I can immediately understand why not all drivers can optimize this car. It is not easy to extract the best, but if you find that window, which is difficult to reach, you can be quite fast.
— What do you mean?
— It's a car that requires quite a peculiar driving style. Very specific. I see it there. But it's a super car.
— The only one who has taken advantage of you recently is Verstappen, what has he explained to you?
— I have had good communication with him in these days that we have worked. I also chatted with Albon, who had the previous car, and as a driver I quickly understood what he was talking about when I got into the car. It's one of the biggest strengths Red Bull has, but it's also one of the parts that makes it tricky.
— A preseason of only three days is approaching, how do you see it?
— We will need three very full days to focus on the set-up and understand how the car behaves in race distance and thus maximize the weekend, it changes a lot compared to qualifying. But the day and a half is more of a day, because of all the previous aerodynamic tests you have to do. I hope that the work we are doing will allow us to arrive prepared for the first race.
— How long will this adaptation process take?
— Hard to set a time, but around five races I have to reach my potential with this car. Different tracks, five weekends, then my photography will be great and I will be able to reach a good level.
— It comes from the Mercedes engine, can you help Honda in anything?
— I know the Mercedes engine very well and how it feels in traction, cornering speed, fast corners, revs… all of this I try to convey to the Honda engineers. I make any comparison with a Mercedes engine and it is a good reference to compare. I will do it for the first few races, until I forget what Racing Point was.
— He said that winning in F1 is addictive…
— I'm looking forward to my first Red Bull win. It's something you dream of for so long that when it comes, you can only think of the second one.
— Can they win races?
— The objective is to go for the championship. We are very confident, we have developed a very good car during the winter and the rules have changed a lot, it will be interesting to know how much they affected the other teams and who did a better job. From the first race you have to add as many points as possible.
— You signed one year, what do you expect from the future?
— Without a doubt, I come to Red Bull with the illusion that it will not be a single season, to stay for many years and win championships. May there be many, may we succeed together and that is the priority for both parties. If not, we'll see.
— Are you concerned that someone will consider you a paid pilot?
— I have the support of Carlos Slim, who has been very important in my career and maintains the same illusion that I have from day one. But when you are in F1, and in a team as big as Red Bull, what matters less is the sponsorship you can contribute or the money you can bring. From the moment you arrive here, you realize that they can hire any driver on the grid. Only someone who does not understand this sport could understand something like that.
Photos from as.com