Kelly Oubre's big night explodes in the Mavs' face
A disastrous second half, probably the result of exhaustion, saw the Mavs receive severe punishment. Oubre, 40 points.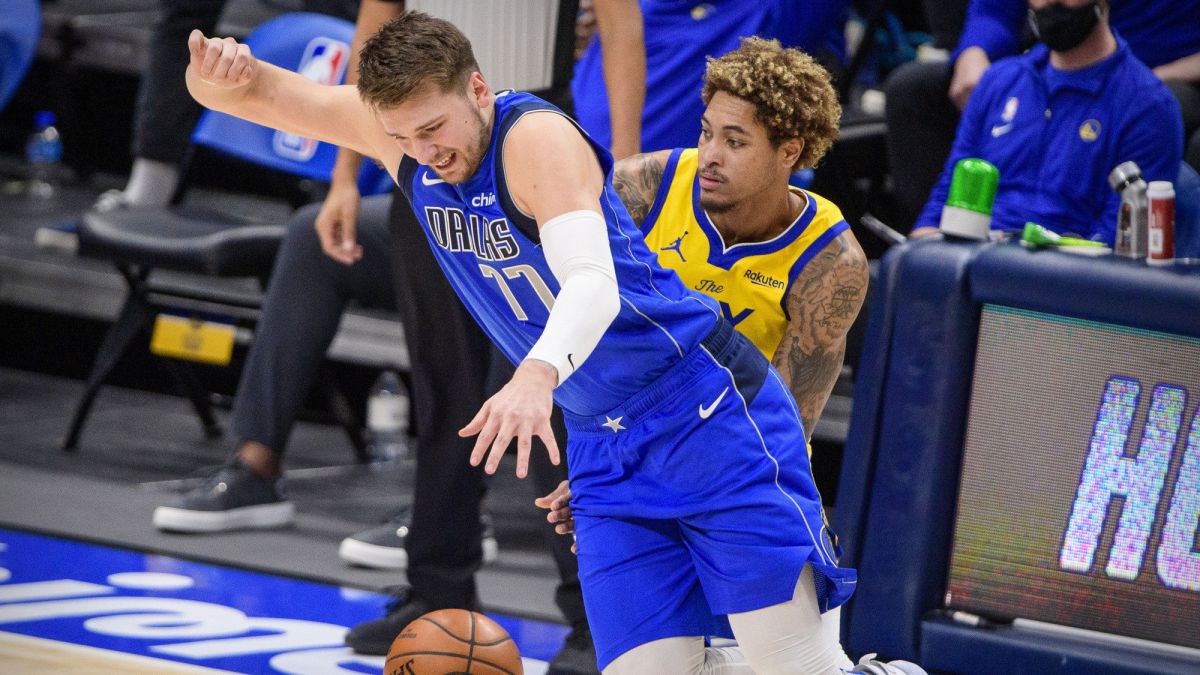 Reviewing this week perhaps you can explain what was seen at the American Airlines Center between Mavericks and Warriors. Not by putting hot cloths on it, by giving a context to such a marker with which the end was reached. 116-147 ended the contest. A beating. And that the locals were winning at rest. 31 points is a lot of points and it is a blushing difference. Dallas coach Rick Carlisle took the term lesson to his mouth after finishing and it was no wonder.
They say that happiness is short-lived in the poor man's house and this year the Mavericks are being. Only one day after breaking their losing streak, since they had six defeats in a row, they come up with a result with which they border on ridiculous. At home, in just two quarters and with so much distance with an opponent who also opts to play the qualifying rounds for the title. Too. The slump that the Texans hit from one half to the other can be explained by the toughness of the schedule for them right in this stretch, since they have encountered three games in four days and a trip in between with the coach testing a short rotation at the see that some of the players in the squad are still not fully prepared after the coronavirus outbreak that has been endured in the past. For trying to understand, more than anything, the debacle.
The final touchstone was, probably, that the one who did the most damage was Kelly Oubre. And not only the who, but also the how. The Warriors guard, the one who is supposed to replace Klay Thompson, was the worst in the entire League to start the week in 3-point percentage among those who try at least seven per game and have a hundred or more this season, with Luka Doncic being the second on that dishonorable list. Not only has he broken his personal best, contributing 40 to his team, but he has done so with a magnificent 7/10 on triples. Yes, it was a lesson.
Times change and the Warriors are a palpable example in basketball: they put five players shorter in stature than Luka Doncic, who acts as point guard for the Mavericks. The two teams requested time for the triple party, which took place in the first act. They were all targeted. Curry, Porzingis, Hardaway, Toscano-Anderson, etc. And the shots were, for the most part, dotted, so one could not speak of non-existent defenses at least in that opening quarter that closed with 34-36, to annoy, with a layup by Kent Bazemore after cutting the area and receiving a pass.
The defenses began to fail, already being more for the television cut than for the game itself. A pair of eye-catching blocks, a pair of 3-pointers and very little else in a second quarter that laid a foundation that was later not followed. Full-fledged attack, with a lack of coverage to prevent it and very fast transitions that turned into points. Hardaway (19) and Brunson (18) helped a lot there. That pair was working for Carlisle again, although it would give Trey Burke more minutes today than yesterday. They were so good that they went up to 42 points in that second period, but the bad thing is that in the third and fourth they would not reach that figure even by putting them together.
The same pattern was followed as 24 hours before, with Doncic with a few more shots but dominating, with Porzingis making good use of the minutes still limited, with Richardson weaker than would be asked and other considerations, but it did not work. Legs were missing. Against some quite hungry Warriors who finally seem to have found a path to walk this year and try to climb into the postseason, sinking in a second half to be forgotten by the local side. In one-on-one actions they did not arrive due to speed and in static with several passes they did not communicate well either, their heads were already failing as well. The debacle began in the middle of the third quarter, already going downhill and without brakes. Curry, with 28 points, and Green, with 15 assists, enjoyed with their teammates a victory that tastes like glory against broken Mavs.
Photos from as.com