"We keep Madrid in mind, we have to improve ourselves"
Valencia Basket coach, Jaume Ponsarnau, has spoken in the preview of the Euroleague game that will face Real Madrid at La Fonteta.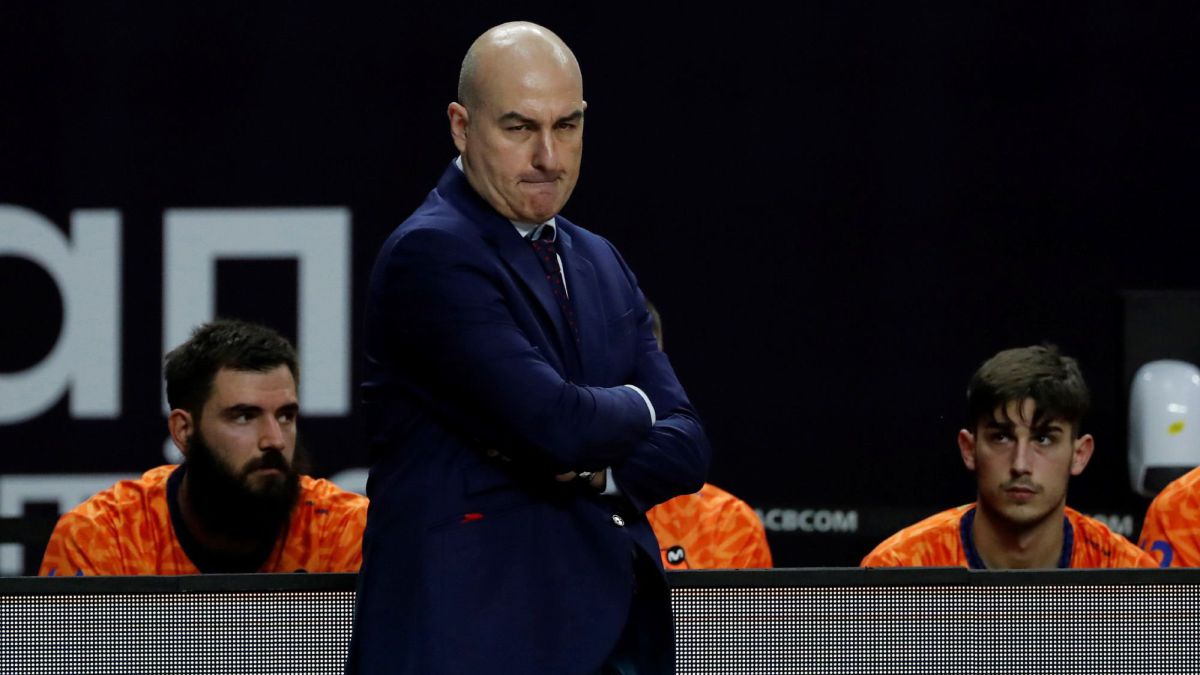 The Valencia Basket coach, Jaume Ponsarnau, said before taking on Real Madrid this Friday in the Euroleague that they are very aware of the potential and the moment of their rival, who eliminated them last Thursday in the Copa del Rey, and that they must focus in themselves because they need to improve to qualify for success.
"Given the circumstances we did not have to work so much on the rival because we have it very present but on ourselves because we need to improve to overcome a rival like Madrid," explained the coach at a press conference. The coach said that his rival "has a lot of gunpowder, a lot of capacity, a lot of quality" and said that "it is a champion team, with experience of arriving as a favorite or as an underdog" .
"The experience of the Cup is negative in terms of the result but we hope it will be positive as an experience to take steps forward," he added. Ponsarnau regretted that the "bad moments" last "clearly too long" and pointed out that the growth of the team comes from shortening them. "We have a thought philosophy of the game, maybe wrong but thought, so that the game flows but sometimes it doesn't flow and they last too long," he explained.The coach did not want to venture how many wins they will need in the last ten games of the regular phase of the Euroleague to achieve their goal of entering the top eight. "I am not a mathematician, I am a coach and I must prepare my team to win the maximum number of games. The Euroleague has taught us that we can win anyone and lose with anyone. What we cannot do is miss opportunities and this is the first match of this final cycle ", he underlined.
Photos from as.com