Katsikaris: "Calathes has a computer in his head"
"There is always an extra motivation when nobody believes in you," says the Unicaja coach before his quarterfinal match against Barcelona.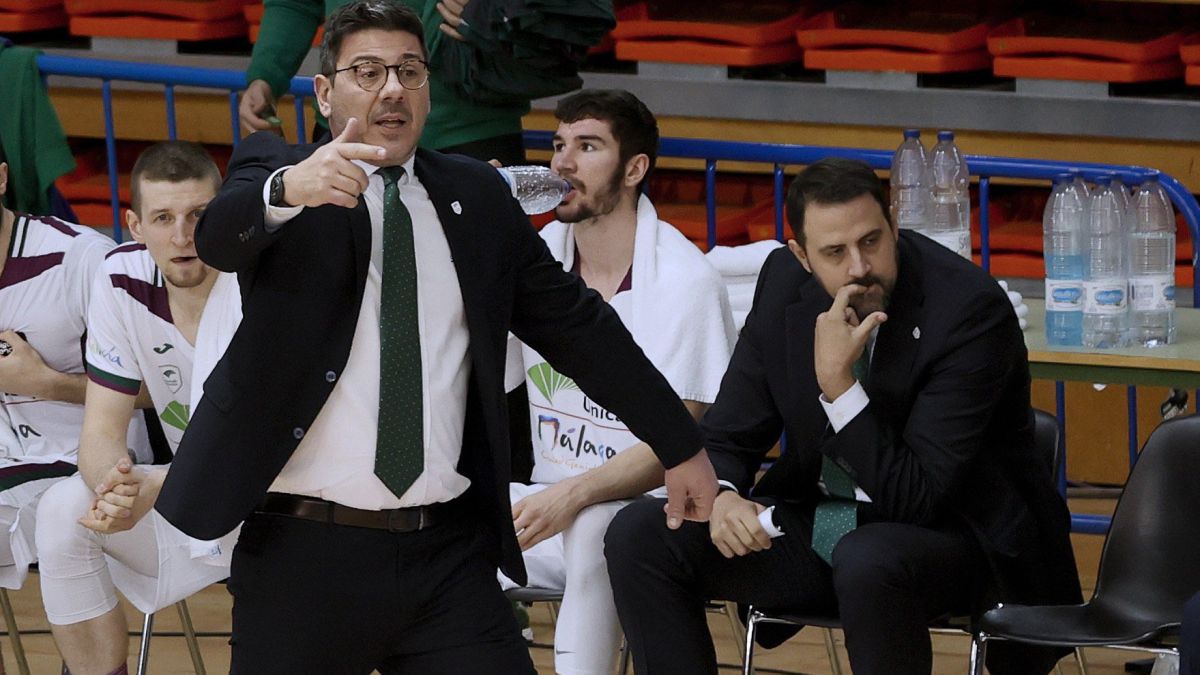 The Unicaja coach, the Greek Fotis Katsikaris, who has led the Malaga team for five games, has stated that he faces the Copa del Rey tie against Barcelona with "a lot of energy" because "there is always an extra motivation when nobody believes in you ".
Katsikaris, who has replaced Luis Casimiro at the helm of Unicaja, faces the Copa del Rey after winning 68-85 at Urbas Fuenlabrada and breaking a negative streak of ten official matches without winning, which has instilled morale in the Malaga team, by that his coach sees "very well" to face the cup tournament.
In a press conference before traveling to Madrid with the casualties of the Israeli guard Gal Mekel, injured, and the Ukrainian center Volodymyr Gerun, who he does not have, the Greek coach said that his team is "having fewer holes" to face a competition and a rival "very well armed, with a lot of physique" and with the "pressure to win titles" .
"I hope we can control the paint, although it will be very difficult," said the Hellenic coach of the game against Barcelona at the WiZink Center Palace, to which he guaranteed that his team will come out "with great enthusiasm, with a lot of energy" .
He considered that defense will be fundamental and that they can "reach the last quarter with options" and, from that moment on, "everything will be open" before a team that highlighted proper names such as Smits, Martínez or Bolmaro, who are " growing since the summer and they are luxury secondary ", in addition to Serbian power forward Nikola Mirotic" a scorer like Kuric and Abrines, great shooters ".
Regarding Mirotic, he said that he is "he is the most talented in our League, he has many resources"; and Calathes, who "has a computer in his head, he knows where one is and where everyone has to go: he is not a shooter, but at critical moments he puts them in and hurts you," he said.

Photos from as.com