Juanpe: "I expected to have less prominence in Lugo"
The Andalusian midfielder acknowledged that he did not count playing so many minutes "as it was my first year at the club."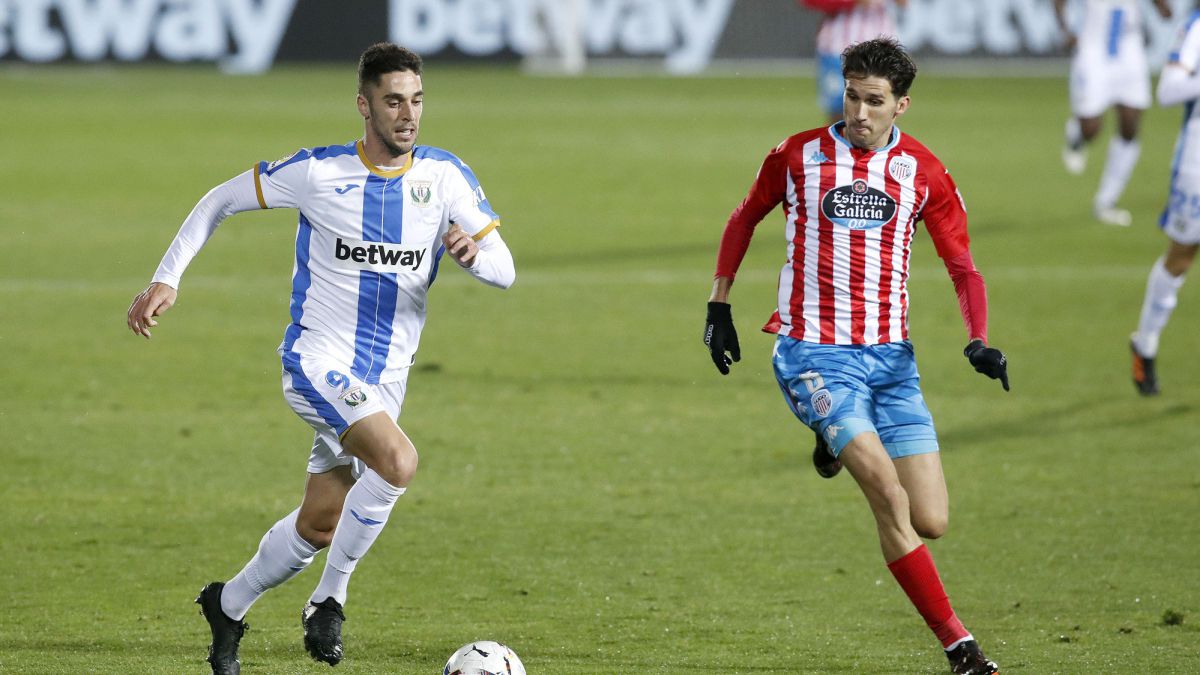 One of the pleasant surprises of CD Lugo this season is Juanpe's performance. The midfielder, who came free to the albivermello team after finishing his time at Sevilla Atlético, honestly acknowledged at a press conference that "I expected less prominence as it was my first year. The situation is that I'm counting on minutes but I'm also learning every day. and I want to keep improving. " Not in vain the Jerez-born already accumulates 1,172 minutes of play in the league this season, in which he adds two goals and one assist, and is common in Mehdi Nafti's eleven, as happened last day against Leganés.
In addition, his role in Lugo's starting team becomes more important if one takes into account that the pivot position is the best served in the club where they are active, in addition to the Andalusian, Xavi Torres, Seoane, Pita, Borja Domínguez or El Hacen. In this regard, Juanpe assumed that "there are several of us in the midfield position and we know whoever is there, the performance does not decrease", also asserting that "having so many options is very positive for the whole" .With his eyes fixed on the historic match that Lugo will play in the Anxo Carro next Monday against Espanyol, Juanpe stressed that "we want to be very strong at home, much of our future goes through the games in our stadium", to the once he predicted before the parrots "a physical match, a duel that will be very tight in which we want our weapons to shine." Finally, he assumed that "we already know that a very complicated team is coming, with many promotion options and that we are going to need our best version to get the victories" .El Hacen suffers a tear in the hamstrings
CD Lugo announced through the now classic and concise medical statement the injury that will keep El Hacen off the pitch for the next few weeks. The Mauritanian midfielder, who replaced Juanpe at rest in Leganés, noticed in the last minutes of the game "a sharp pain in the hamstring area of his left leg." After performing the pertinent tests, the diagnosis indicates a grade I muscle injury in that area, and he already receives specific treatment pending evolution.
He is not having luck this season El Hacen with injuries. Before confirming his transfer to Lugo, the Mauritanian suffered a sprain in the preseason with Valladolid that prevented him from completing the summer preparation at a normal pace and that made him arrive at Lugo just physically. On the ninth matchday, in the draw against Tenerife, he also had to retire at game time with a physical ailment and now he suffers this new setback.

Photos from as.com