Joining Haaland and Mbappé in Madrid costs 852 million
That is the investment that the white team would need for six years in the event that both players signed a six-year contract.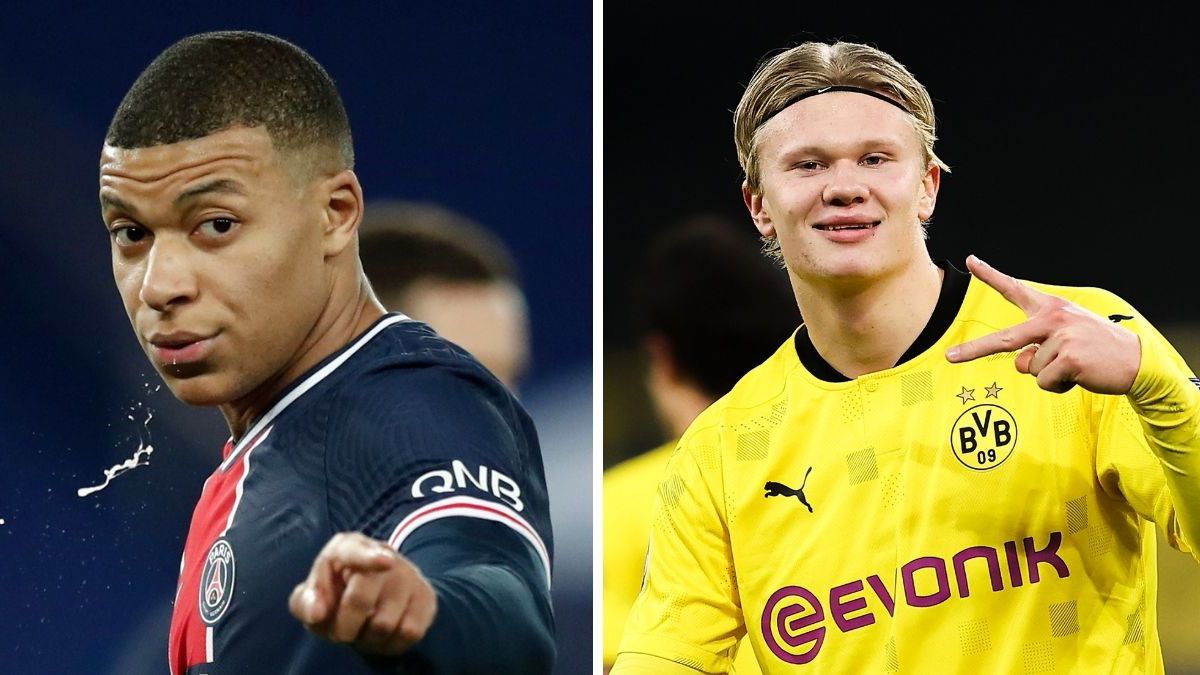 Little by little details of the contractual aspirations of Mbappé (22 years old) and Haaland (20), the two great soccer stars who are the present and future of this sport, are being known. As for the French, it has already transpired that the intention of PSG is to match him to the 36 million clean that Neymar charges. This will mean 72 million for the French entity (gross, before tax). Haaland's wish has been unveiled in England more recently. There, City and United have put the Norwegian on the table 90 million gross euros in five years, that is, 18 per season (9 net). Madrid would need to pay ten net to convince the forward represented by Raiola.
For Madrid, which dreams of bringing the two together in its squad in the framework of the alleged galactic revolution, it is already easy to do the math. Dressing both of them in white at the same time costs 92 million a year in salaries alone, not counting the money he should pay for each transfer. At present, the salary mass of Real Madrid (that of all its employees, more than 800), stands at 448 million for total income in times of crisis of 617 million. Separately, Mbappé and Haaland would have lace. Together, it is difficult if they do not let go before (Bale, even Hazard, both earn 30 gross per year, or Ramos if he leaves). Returning income to the pre-crisis level would also help.
Therefore, on the one hand there are those 92 million euros per year of spending on his two salaries and, on the other, the amortization of the money from his transfers. Following the estimate that each one can cost 150 million (300 both) and that they sign for six years, Madrid should account for 50 million of spending in each of the six seasons following their signing. The two stars, Haaland and Mbappé, would take every season (and for six) 142 million of the budget pie.
In other words, signing Mbappé and Haaland this summer for six seasons requires an investment of 852 million euros during those six years: 300 million (the estimate of what the two transfers would cost), plus the 432 million of Mbappé's salary (72 a year for six years) and 120 of the Norwegian's salary (20 a year also for six) .
Photos from as.com