Joaquín Muñoz and his goal against Rayo: "My heart stopped"
Malaga won at home four months later and was released. Joaquín from Malaga, an admirer of Joaquín Bético, was thrilled with his first goal for the Blue and Whites.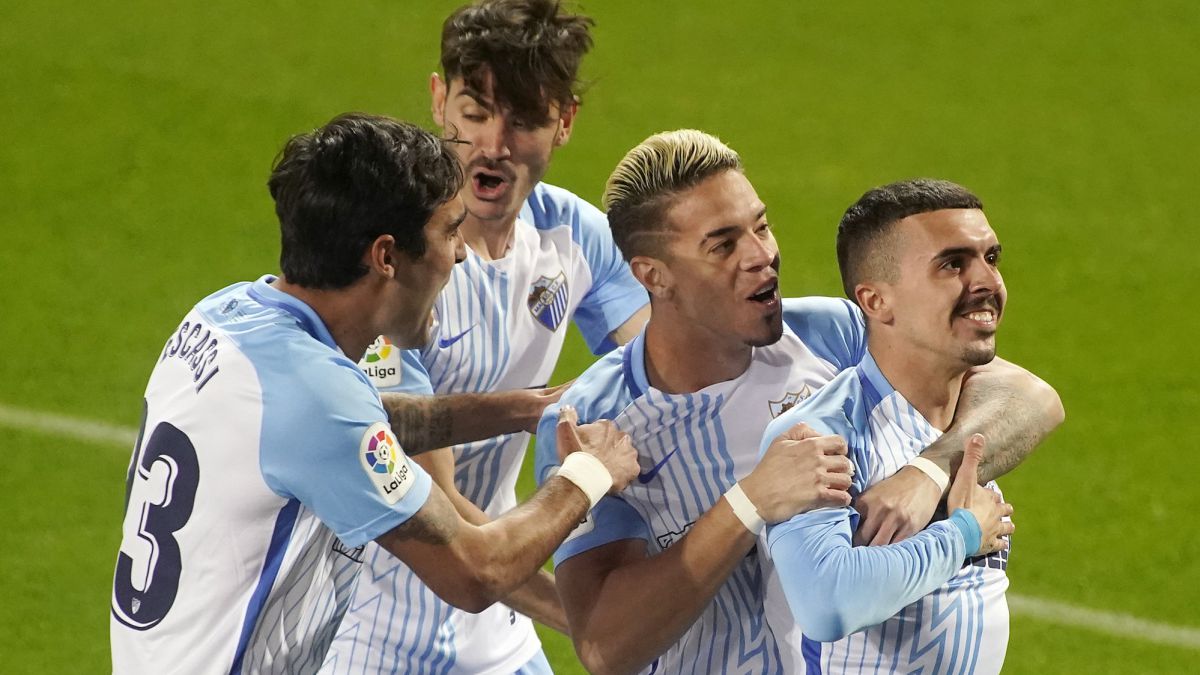 The feint and the sprint. This phrase is always associated with Joaquín Sánchez, the incombustible and great Betis footballer. But also Joaquín Muñoz, who admires the eternal green and white idol and has a similar way of playing, overflowing and dribbling. Joaquín from Malaga scored his first goal as a Blue and White and was the happiest on the planet. This was reflected in words to the official media of the club. "My heart stopped. I came to the stadium since I was little and I didn't see a moment to score a goal here. It is a dream come true ". Joaquín is on loan from Huesca.
Six more months of judicial administration. It goes without saying, but it's good to remember because it means that the hideous president / tweeter and his idle sons are still unable to boss around like they used to. The judicial administration of José María Muñoz (hereinafter AJ) lasts another six months, until August 21. This Thursday AJ will give a press conference that will be very interesting because he usually speaks with data and a lot of clarity.
The explosion of Luis Muñoz. He was awaited with open arms and one of the best versions of Luis Muñoz has finally appeared. He made a great game against Rayo Valleano and scored a sensational goal. Power, personality, technique, precision on long trips and leadership.
The match was almost suspended. Now it seems an anecdote, but the scare could not be removed by the few who knew of the existence of a suspicious car with a bad looking. The police, discreetly and professionally, cordoned off the La Rosaleda area and no one could enter or leave. They reached the TEDAX. Fortunately it was a false alarm. But the risk of suspension of the match was there.
End to the 'curse of La Rosaleda'. Málaga had not won at La Rosaleda since October 22 (1-0 at Sporting). Four months without victories. Long time. With the goals of 'the Muñoz brothers' Málaga has achieved much more than three gold points. It has been released. With these 34 points he is closer to the playoff (41 points from Rayo Vallecano) than to relegation (25 points from Cartagena). The goal is closer.
Pellicer's pink phrase. The Málaga coach is not usually a man who makes grandiose statements in the style of, for example, Fernando Vázquez or Schuster. But it usually leaves reflections. We are left with this sentence: "a coach is nobody if the players do not believe in him" .
Photos from as.com