Jesé, bomb of a market with 50 registrations and zero spending
The return of the Canarian attacker to Las Palmas has been the signing with the greatest impact in a SmartBank League in which all the teams signed.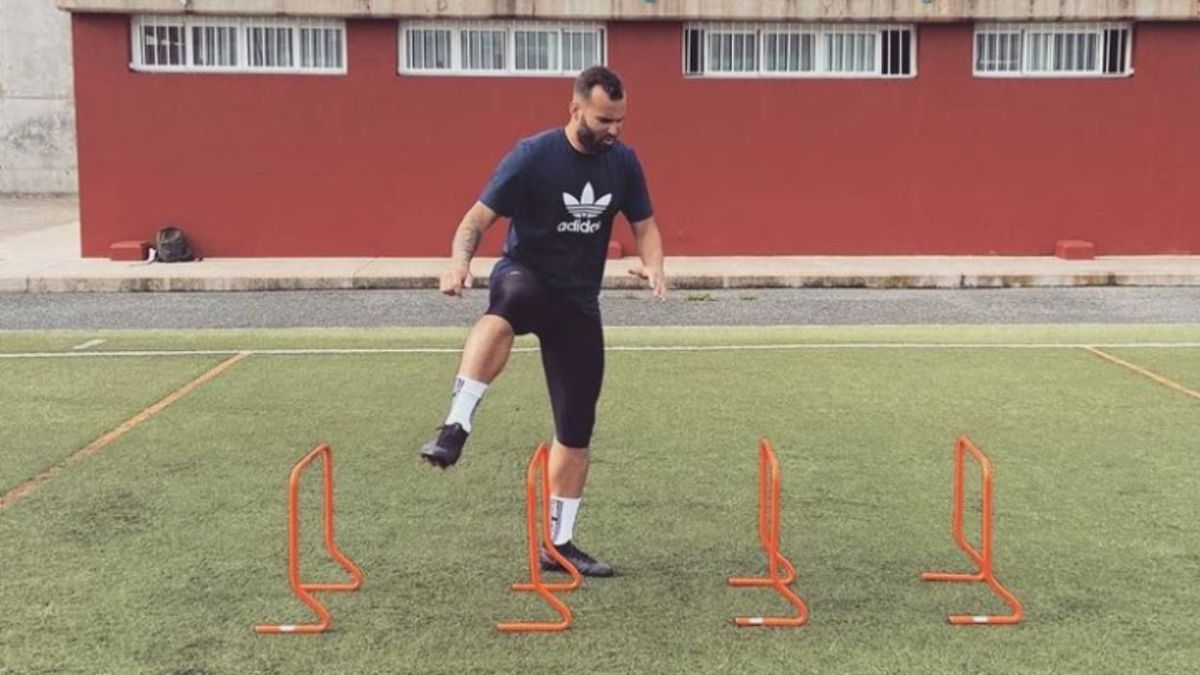 After nine thirty at night on the last market day, eight thirty in the Canary Islands, Las Palmas announced the bombing of this winter window: Jesé Rodríguez, without a team since he terminated his contract with PSG last December, He became a new player for the yellow team. The former attacker of Sporting de Portugal, Real Betis, Stoke City or Real Madrid, among others, signs until the end of the season in what is his second stage as a Las Palmas footballer.
"Jesé has a personal trainer who is doing a good job with him. On Tuesday he will take the medical test and this Wednesday he will start working with the team. Economically it is not a difficult operation, I have been able to take her to the field that the club will he was interested and that part is not important to him, "Miguel Ángel Ramírez, president of the yellow entity, said yesterday.
Y is that Jesé has been exercising alone for weeks in Las Palmas, as it has been possible to follow through his Instagram account at this time. After having offers from Turkey and the US MLS, the forward has chosen to stay in place. "Super happy to go home," said the new yellow striker who, according to his president, will be able to participate in a match in approximately 15 days.
Without a doubt, Jesé's has been the most famous signing of the 50 registrations that have been made in this winter market in Second Division, which has been marked by austerity. Other of the most striking have been those announced by Guilherme Schettine and Brian Rodríguez, a young Uruguayan soccer player from Los Angeles FC. The Brazilian forward, 1.80 meters tall, has played six games in the Europa League this season with Braga, from where he arrives on loan with an option to buy (same condition for Brian) .
Precisely the loan option, along with the option of acquiring footballers without a current contract with other clubs, has been the preferred option of the 22 LaLiga SmartBank clubs. All have signed in this winter window that closed with a total of 50 incorporations (last year there were 82) .
Both the teams in the upper zone (the leader Mallorca has signed Álvaro Giménez, Koke Vegas and Víctor Mollejo on loan from Atlético B after concluding his time at Getafe), as well as those in the lower zone (Cartagena has been the one with the most players signed) have been moved. Always at zero cost.
Sales fell from € 15.65 million to zero
As already happened in the summer market, when spending fell from € 37.5 to € 32.1 million and revenues from € 106.4 to 68.1 compared to the previous year In this winter window, both figures have also suffered a more than notable drop. In 2020, LaLiga SmartBank teams disbursed 1.2 million euros, an expense, albeit small, which contrasts with the zero euros that have been spent in this winter market.
However, the most radical drop has been in income. Last year the Segunda clubs received 15.65 million for their sales, among which was the most expensive in the history of Rayo: Adrián Embarba went to Espanyol, then in Primera, for € 10 million. On the other hand, in 2021 the austerity policy imposed on the clubs due to the coronavirus pandemic has caused sales revenue to also remain at zero, consuming a one hundred percent decline.
Photos from as.com