Jesé as an antidote to Rubén Castro's scoring eternity
Pepe Mel slides that he will be able to play his first game since his signing. Las Palmas recovers Curbelo. Cartagena seeks to get away from relegation.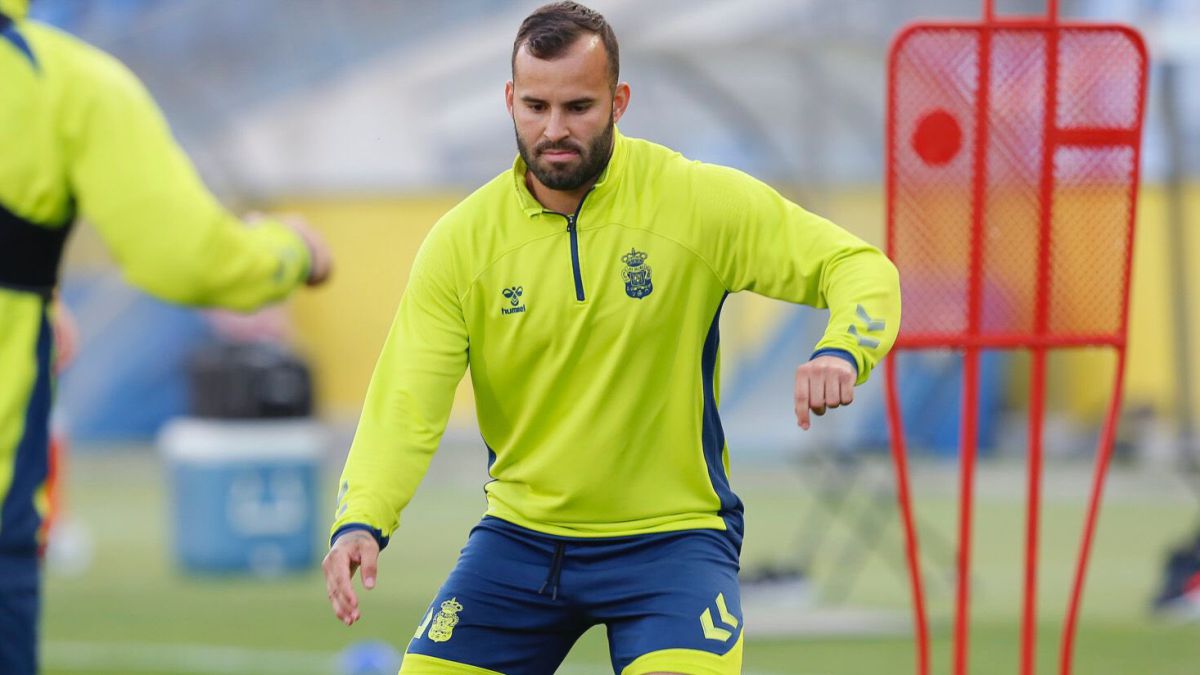 Among Gran Canaria is the game this afternoon between Las Palmas and Cartagena, their expectations are as high at a time as they are less (follow the game live on As.com). It happens that the insular formation, which started the year like a shot, dispatching Espanyol, Mallorca and Leganés at once, also with certain airs of sufficiency, is in the doldrums after three defeats in a row. So much so, that a defeat tonight would put him back in the fight to avoid a decline that is so difficult for the Levantine team to get rid of despite its improvement in recent weeks. Jesé could be the catalyst against the hosts of Rubén Castro, as determined as he seems to maintain his scoring pact with eternity.
As Mel announced yesterday, his team will not be able to count Rober for at least 15 more days due to the aftermath of COVID-19. The same happens with Clemente, so a new ownership of Rafa Mujica is looming. This could also be the day that Jesé will play for Las Palmas again in his second time at the club. This is how Pepe Mel slipped it yesterday, also linking his presence to Rober's loss. "The reasonable time that we had set with him since his signing has already expired. The idea is to introduce him tomorrow (for today). If nothing strange happens, we want him to be on the field," insisted the coach of the Gran Canaria team.
In defense he recovers Eric Curbelo, hospitalized last week due to mysterious dizziness, who will once again form a couple in the center of the defense with Álex Suárez. Behind them will be Álex Domínguez again, absent in Almería due to his unjust expulsion, as the video showed, against Sabadell. "In our goal there is no debate," Mel himself hastened to say. Meanwhile, with the immovable escort of Castellano and Ruiz, an attack front is glimpsed in which a safe square looks like that of Rafa Mujica, who could well be accompanied by Pejiño, every day more in tune after his convalescence, and Jesé himself . And in punta, Araujo.
In any case, Las Palmas will have their last training session before the game this morning. Details will be finalized but few surprises are expected from the initial team.
For its part, Cartagena visits Gran Canaria with Rubén Castro as the flag. The former yellow, with 12 goals, has recovered his best version in the last two games with three goals. But the striker will not be accompanied by his two best allies, Gallar and Rubén Castro. The first is still out due to injury and the second will not be able to play due to a penalty. Between the two, ten assists and eight goals. Last day, Azeez came in for Gallar and moved Elady to a band. To measure himself against Mel's, Carrión could include Nacho Gil or Cayarga for the Jaen winger or bet on the 'double side', David Simón, another former from Las Palmas, such as De la Bella, Chichizola or Nacho Gil, and Antoñito. The rest, the same ones that have given another face to the team after the winter market.
Change.
The situation has changed a lot since the crash on the first lap. In Cartagonova, with a great punch, the local team won 3-0. Since then, very few joys for the Albinegra parish. Although fifteen days later the triumph against Albacete was repeated, as a visitor the fall in Girona began in between. A streak of ten losses, two victories and three draws that led to the relegation places. In them he continues, but could get out of them if he gets the three points against UD Las Palmas. For this, it will be important to maintain the line of the last commitments, in which Real Oviedo was beaten and tied with Sporting and Rayo Vallecano.
Photos from as.com