Jaume Ponsarnau: "We played a very complete game"
Valencia Basket coach, Jaume Ponsarnau, praised the Taronja team's victory against Real Madrid on the 25th round of the Euroleague.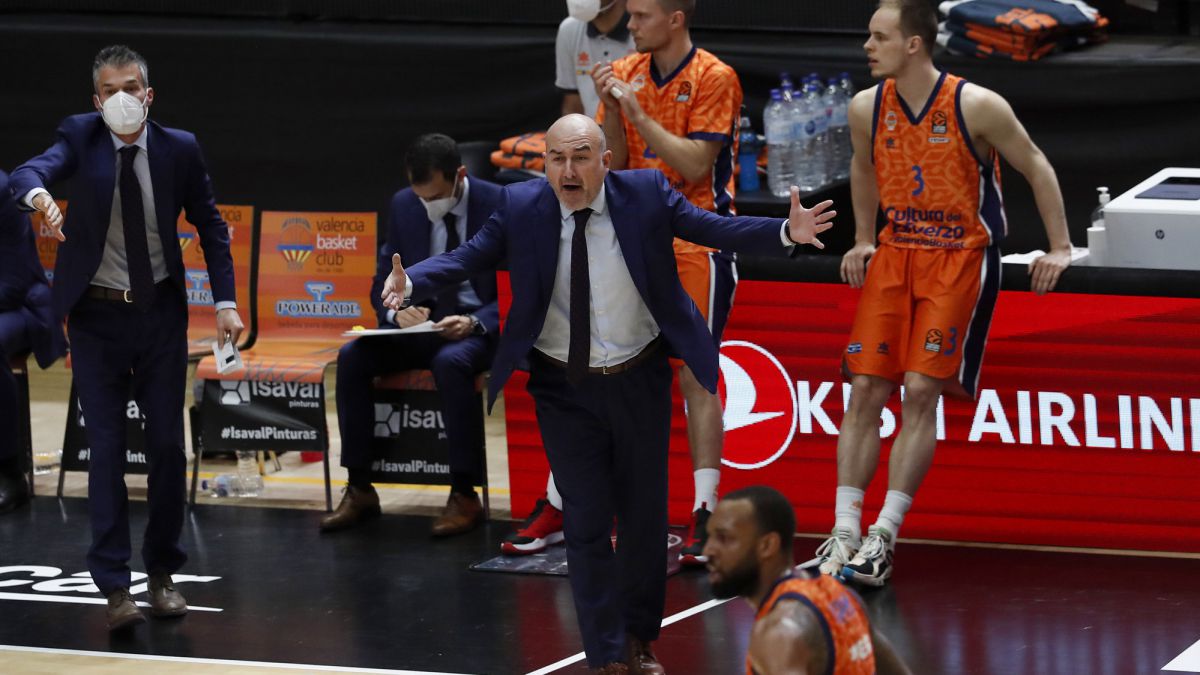 The Valencia Basket coach, Jaume Ponsarnau, was satisfied with the victory achieved this Friday against Real Madrid and remarked that they played "a very complete game". "We have done it from the first half where things have turned out well for us, we have played well and found success in choosing the shots well, something we did not do in the Cup," he recalled.
"We knew that their first half had been very wrong and that this could change because they had made many shots without answering. At the beginning of the second half we were not so focused but once we recovered the right mentality we were solid again," he explained. Ponsarnau said he was happy for the victory and recalled that this was the first game of a cycle of ten "very important" to define the goal of qualifying for the quarterfinals.
Photos from as.com