Jasikevicius: "Zalgiris is one of the best players in the Euroleague"
The Barça coach points out the dangers of his former team and praises him. Pierre Oriola, for his part, talks about how to manage "the euphoria" after the Cup.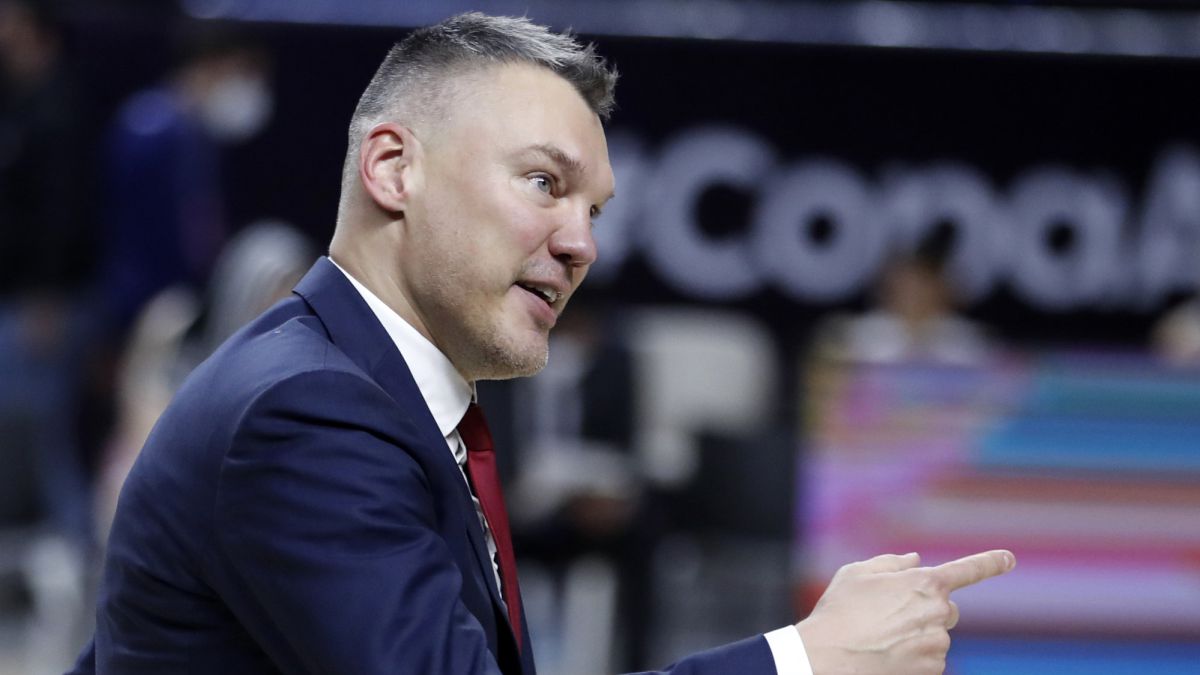 The Barça coach, Sarunas Jasikevicius, praised his former team, Zalgiris Kaunas, whom the Catalans face this Thursday at the Palau and which he highlighted as "one of the best players in the Euroleague". "Statistically their numbers in attack (they have the best field shooting percentage, with 52.5%) are tremendous. They are very solid in defense and have a lot of character, with experienced players who know how to compete," said Jasikevicius. In addition, above the group, the figure of forward Marius Grigonis stood out, who averages 14.5 points per game: "He is having a great season and his percentages say that we are facing a high-level player in the Euroleague" .
In the first round, Barça showed their best defensive version to add a victory with which they ended two consecutive defeats in Europe (62-73). The Barça coach recalled that the match in Kaunas was "a very physical match" and that "his defensive pressure" caused his team "more than twenty losses". "We will have to play better in attack," warned 'Saras' for whom the duel will be special and will have to combine "the desire to win" with those of reuniting with his former teammates. "There is a lot of past out there in between," he acknowledged.
For his part, center Pierre Oriola acknowledged that, "after having the euphoria a little through the roof" after proclaiming themselves Cup champions against the eternal rival, Real Madrid, Barça must "turn the page" and focus on the maximum continental competition. "Zalgiris will come wanting to win. They are one of the most aggressive team in Europe in the first seconds and they never lose face to the game, because they have a lot of character. I think that character comes from the past, from when our team was there. coach, "said Oriola.
Photos from as.com