Januzaj: "It will be emotional and great to return to Old Trafford"
The young Belgian winger from Real Sociedad returns to what was his home until he was 22 this Thursday in the Europa League. It was one of the pearls of United.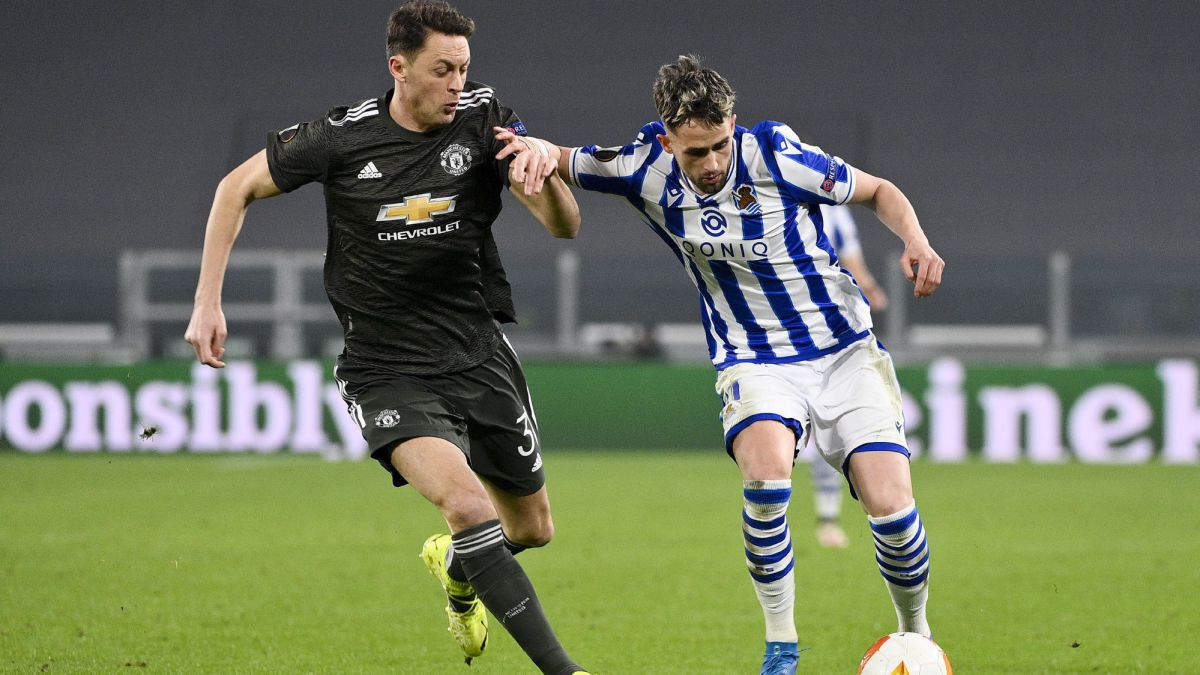 Adnan Januzaj returns to Old Trafford this Thursday, a field he has not stepped on since he left Manchester United at the age of 22 to join Real Sociedad. And he recognizes that it will be a very special moment for him. He will play with the San Sebastian side at Old Trafford the second leg of the Europa League round of 32, with 0-4 in the first leg. With the tie practically lost, very emotional moments come to mind in the extreme. "Everyone knows how much I love that club, it will be very great to set foot on Old Trafford again, it will be something emotional, of course," he says honestly.
Reviewing an album with some photos of his time at Manchester United, Januzaj recognizes the good times he spent dressed as a devil. "I have great memories of that club since I was very young." Among those memories are those he lived with the United Star who, being injured, will not be able to play against Real. "I grew up with Paul Pogba, we were together in class. That gave me a little more confidence to integrate into the English mentality, my best memories are in England, and many of them are related to him ", he is sincere.
At the Real since 2017, it is curious how he left good memories in Manchester, despite leaving through the back door. He got to have quite a leading role with Sir Alex Ferguson and David Moyes, who would later become Real's coach. "Still today I receive many messages from fans, asking me to come back. It was a fantastic experience, but I needed a change in my career, "he explains. And it is that when he arrived at the Real, he did not count for anything for Louis Van Gaal. This experience comes to Januzaj at a key moment in his time in San Sebastián, because he ends his contract in 2021 and he has a proposal on the table to renew his contract for a longer period. It will be key to surround him with good players, like David Silva. "I feel better, more confident and calm when he is on the field. I know that if two or three players come after me, Silva will be free, "he says.
Photos from as.com