James becomes James again
The Nigerian midfielder, who was on the transfer list for this winter market, has taken off in the last two games.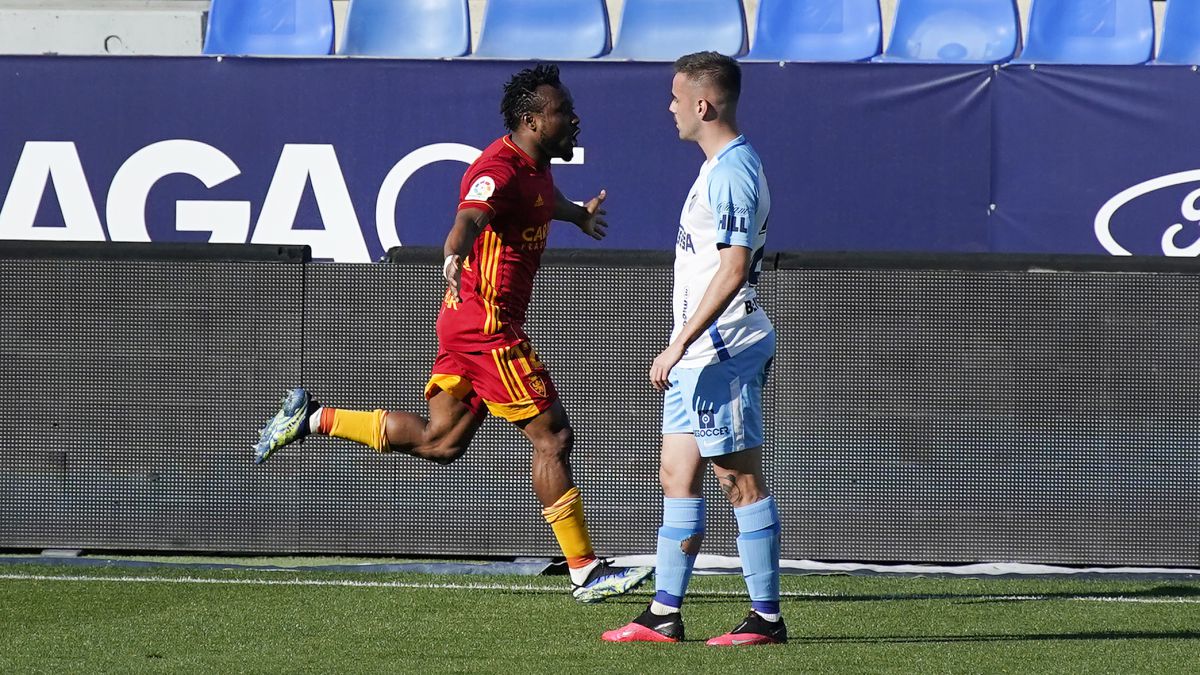 Vigaray, Eguaras, Jair… and also James. Juan Ignacio Martínez has not only achieved the general resurrection of Real Zaragoza - 14 points in seven games - but he is also ensuring that several of the most relevant players in the squad have notably increased their individual performance. The last to do so is the Nigerian left-handed midfielder James Igbekeme, with two consecutive starts and an appreciable performance, including a goal, after a year and a half of muscular setbacks and a clear loss of prominence.
James Igbekeme, 25 years old and with a contract until 2023, was a bet of the former sports director Lalo Arantegui, who signed him from Gil Vicente, of the Portuguese second division, for just 150,000 euros. His first season, 2018-19, was remarkable —35 games and one goal—, to the point that Víctor Fernández came out publicly to put the non-transferable poster on him, after Granada had offered 2.5 million fixed for his transfer. But his contribution to Real Zaragoza decreased significantly last year, firstly, due to the player's anger, after his transfer was halted and he did not immediately receive a promised salary improvement, and secondly, because of a veritable plague of injuries, which deprived him of to be able to play the 'playoff' and that they had him withdrawn practically all the preseason.
This campaign, already with Baraja as coach, did not start on the right foot either, and two other fibrillar ruptures left him out for many weeks. And it went from indisputable to transferable. At Real Zaragoza they seriously rethought their future, placing it on offer in the last winter market, along with Vuckic, Larrazábal, Nick, Papu, Guitián or Raí, although in his case, never as a loan, but in a transfer operation that had allowed to finance other transfers.
But football always gives revenge and James Igbekeme was the big surprise in JIM's lineup at La Rosaleda. A very gratifying surprise, because the Nigerian had a great first half crowned with a goal and he more than won to continue in the starting line-up at Nova Creu Alta in Sabadell. There, too, he touched the goal on two occasions and was one of the best, despite the fact that he was relieved half an hour from the end by Nieto, a change that, precisely, did not sit well with the Aragonese team.
James is James again, hoping that the injuries will give him a truce for the benefit of a Zaragoza that has come back to life with Juan Ignacio Martínez, but still has to win many games to maintain the category.
Photos from as.com