Jaime Sánchez: "We want to change the dynamics at home now"
Despite being out of relegation, Sabadell continues to be the worst venue in the category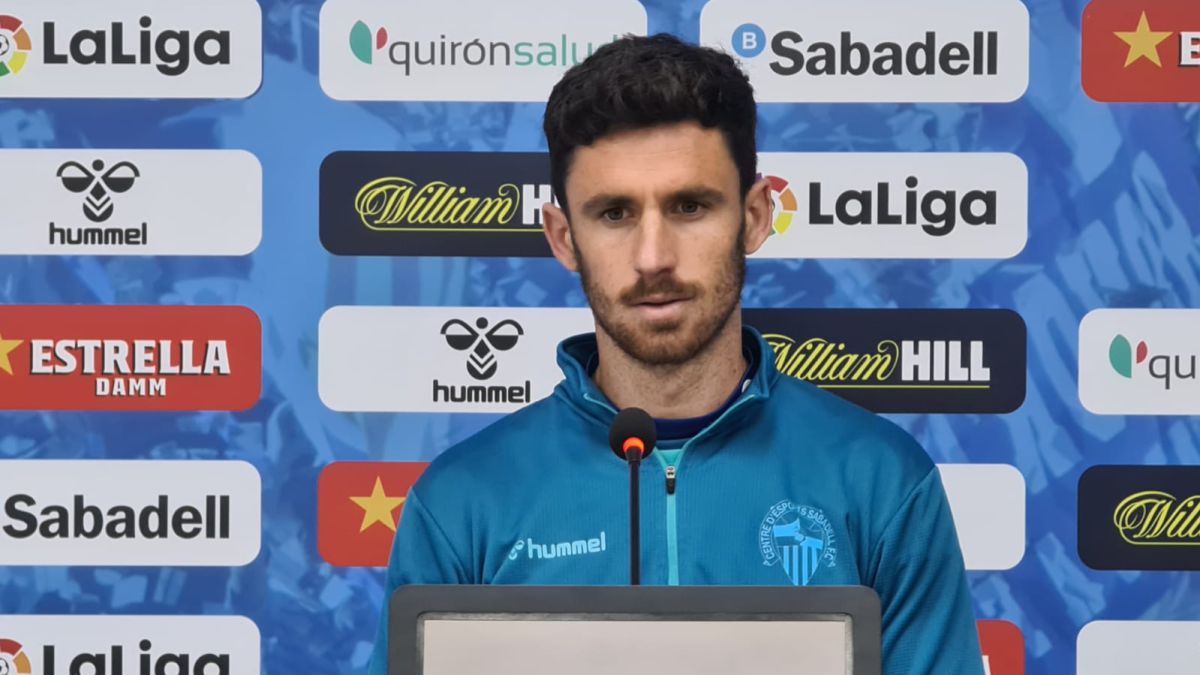 If Sabadell has had eight consecutive games without losing, it is obviously the merit of the whole team, but the defense has played a decisive role. With six draws behind them and the last two clean sheets, the team has grown from a defense that, against Las Palmas, Jaime commanded: "We have not lost for many weeks, getting good results. Now we need to get the three points at home On Friday we want to win at home. We haven't done it for a long time and we need it now. " And the fact is that although Sabadell maintains a good dynamic, it is still the worst venue in the category: "We really have no explanation. The team always competes as much as possible both away and at home. We have been better off away, but I think there is no difference. We want that to change. This Friday is a good time ".
The one who obviously has no intention of losing on Friday at Nova Creu Alta is Zaragoza, the next rival, who arrives in a clear upward trend: "Zaragoza was a priori a team to be at the top. They did not start very well but they arrive in good condition. dynamics. It is an important game, a direct rival. Of course they will come to win, but working as we do, we are going to make things very difficult for them, "said Jaime.Before Las Palmas, in the last game, Jaime acted in the center of the defense, although he usually does it on the right: "This year has been a new position. It took me a bit to adapt, but I have succeeded. I don't care. play in the center than in the right. I am at the disposal of the coach for the place that he needs me ". The objective is to "become strong at home" and for this it is vital to maintain zero in the goal regardless of their position on the field: "The team has noticed an improvement since the beginning of the season. Defensively we are very strong and with the ball we are fine. It remains that he enters. Once the first team enters, the goals will begin to enter and we will get more positive results. We attach great importance to the defensive block, starting from the forwards, "he settled.
Photos from as.com