Isco and Zidane, total divorce
The last humiliation of the coach from Malaga in the game against Getafe is proof that the relationship between the two is irreconcilable.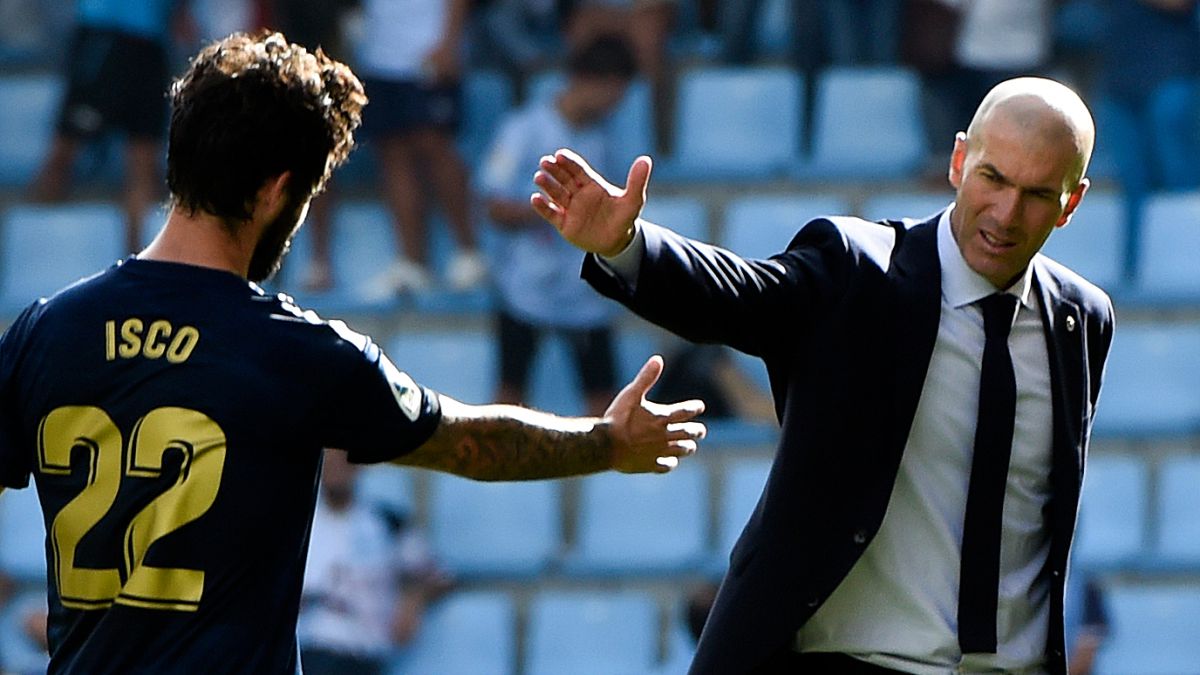 The episode experienced on Tuesday night between Isco and Zidane in the match against Getafe, in which Marvin and Arribas entered before Arroyo de la Miel, was the definitive evidence that there is a total divorce between Zidane and Isco. A fact that makes it even more strange that Madrid allowed Odegaard to leave on loan in the winter market, since the first team's midfield is left with four troops, Casemiro, Kroos, Modric and Valverde, given the irregular situation of the Isco himself.
The Málaga native is stoically enduring the latest humiliations to which his coach has subjected him. It was first in the match against Levante, in which Militao was expelled. Having to come back, Zidane forgot about him (Isco didn't even come out to warm up) and put Arribas on the field earlier. The next episode of that definitive distancing was experienced in the match against Huesca. Isco dropped out in the last training session before traveling to Alto Aragón due to a puncture in his back. Madrid had the average box, only with Casemiro, Modric and Kroos ...
The third and last episode was lived against Getafe this Tuesday. With Kroos suspended and Valverde still injured, Isco decided to forget about his back pain to help the team in which there were only two skilled midfielders, Modric and Casemiro. And Zidane surprised by changing the system to put Marvin before the Malaga player. Furthermore, Arribas entered before him. Definitive and strange, because Isco was once important for Zidane, starting ahead of Bale in the last two Champions won by the coach.
Condemned to ostracism.
"I was not there to play, I only had training," Zidane excused himself after the game against Getafe trying to put out the fire in front of the public. But the relationship between the two, coach and player, is already considered irrecoverable. What Isco said before the last Clásico on October 24, which was captured by Movistar's cameras ("If he has to change me, he changes me in 50 'or 60' of the game. Sometimes at halftime. it has to put, it puts me in 80 ") seems to have taken its toll. Since then, he has only played 12% of the possible minutes in the 23 matches that have elapsed. Furthermore, he has only started two of those games, against Valencia in the League and Alcoyano in the Cup. Isco was the first to say he wanted to leave Madrid (before Odegaard and Jovic). In winter he could not do it due to lack of offers (being transferred in more complicated than a loan). If he took that step, it was because he was certain that there were no more solutions.
Photos from as.com