Isak: "We are ready to play against United"
The Swedish Real Sociedad striker, in full scoring streak, hopes to continue seeing the door in Turin with the same ease that he has done in recent La Liga games.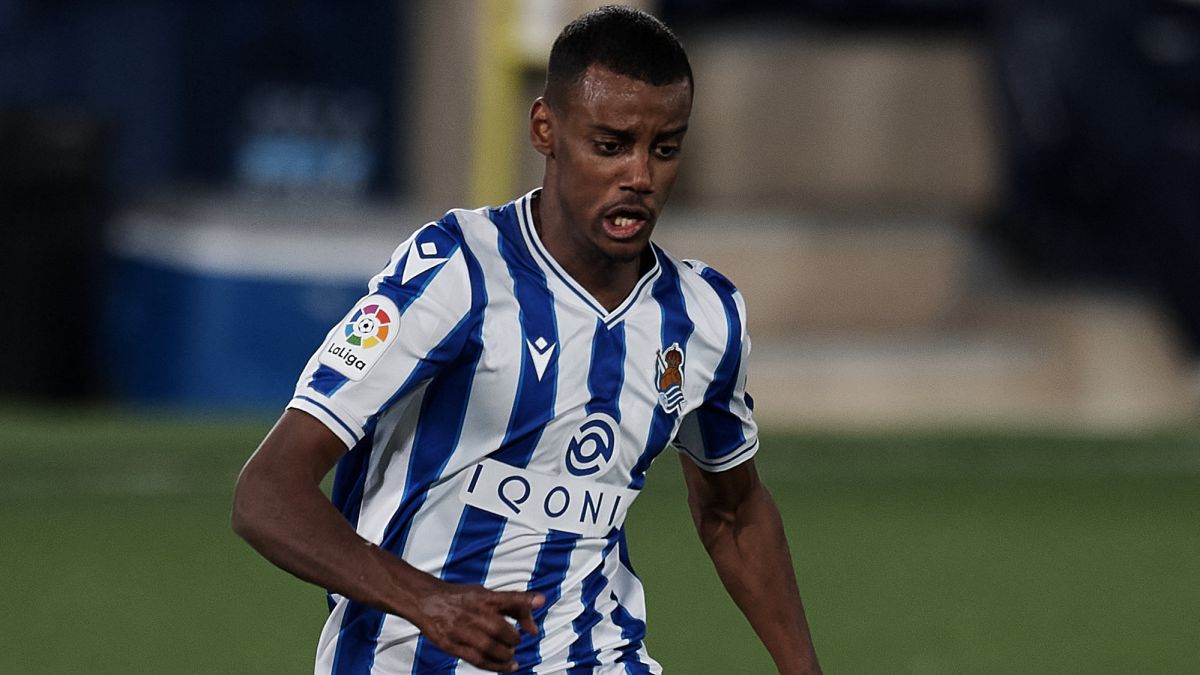 Alexander Isak is on a roll. He has scored six goals in the last five league games, and will undoubtedly be one of the main assets for Imanol Alguacil in that first leg of the Europa League round of 32 against Manchester United.
- Motivated and excited. "I think we got to this game very well. We have been winning well for two games in a row, and I think the team is motivated and prepared for this game tomorrow."
- Matches followed by scoring. "I don't think about it much, I just want to play well, help the team win and it's true that I'm fine now, like the rest of the team, and that's the most important thing in the game. I want to keep scoring, but the most important thing is to win ".
- You have not scored in Europe yet. "I haven't played in the Europa League for a long time, but now I'm in better shape, and so is the team. The team is ready to play tomorrow and so am I."
-Good time. "This is a very important game for us and for the club, we want to continue fighting in Europe, so it is one of the most important games we have played, we are prepared and I think we have a good run and we want to win. I don't know if It's my best moment, last year I was good too, and I don't think about it much, the important thing is that the team is well. "
-More confidence. "I think all the forwards want to score and score goals, so I do too. For me it is important in terms of confidence. I'm scoring goals, so now on the field it is easier for me."
- A for all. "I think we have to think about winning and coming out with a good result. It is true that there are two games, but the best way is to try to go for the victory" .
- Imanol. "He has helped me a lot. He told me that he trusted me more than ever when I did not score goals, and that is also important to me. Now when I am well he does too."
- David Silva. "David has brought a lot of experience, we all have a lot to learn from him. He is a top player who has achieved everything, and at the same time he is also a very humble and hardworking player, and we all see what he is capable of doing on the pitch. for the team, so we are very happy to have him. "
Photos from as.com