"Odegaard is a project that Arsenal don't have time for"
Martin Keown questions Odegaard's immediate level and calls for a return to the center of the Smith-Rowe on BT Sports. "It's not ready yet," he says.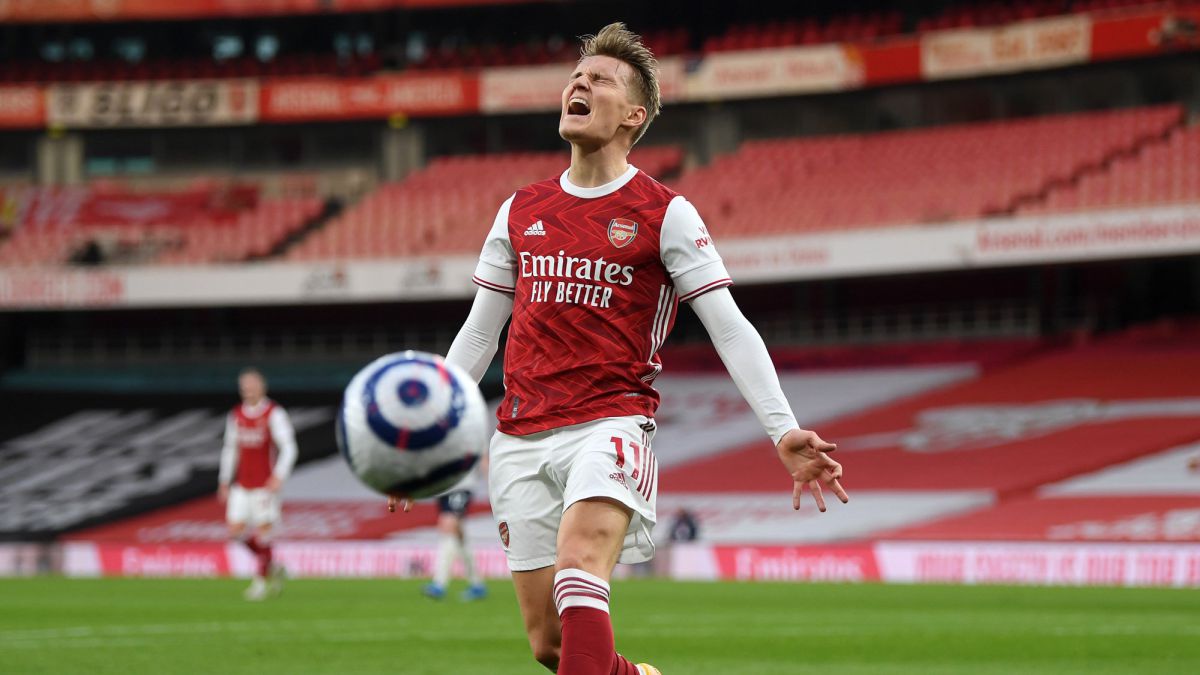 Martin Odegaard delighted the entire Gunner fans when the signing was closed this winter market. The Norwegian, arrived from Real Madrid, had dazzled the previous season in LaLiga with Real Sociedad. North Londoners were happy with his arrival but, still immersed in his period of adaptation, he is receiving criticism.
After the tough game against Benfica (3-2) that Aubameyang had to save, Martin Keown, Arsenal legend, spoke of the "reservations" he had about his signing and his arrival in the eleven after several entries from the bench. His entry has moved Smith Rowe out of lane ten, moving him to the band and for Keown that is a mistake. "I would do something different. I would put Aubameyang back on the left, Lacazette on the front and Smith Rowe back on the center," he says.
That approach, with Saka on the right, would leave Odegaard out. Keown would not see a problem, since he believes that it is still a "project" of a footballer to do in which Arsenal should not invest too much time since he considers that there are better options to reach victory.
"The coach sees what he sees. Odegaard, for me, should not be a starter because it is another project for which we do not have time. There is no time to lose. We have to win games and he has shown that he is not ready yet. player there, somewhere. He has moments of real quality but Smith Rowe is ready to perform in that position. I would simply return Smith Rowe to his place, "says the former Arsenal central on the current situation of the Norwegian on loan from Real Madrid .
This, in addition, justified his idea the return to eleven of Lacazette to remove the Norwegian. "The young people seem to enjoy him and Aubameyang in the center, we already saw it with Wenger. In the end, he returned him to the left for something. I don't see any reason why we are trying to play with Aubamyeng in the center," he said. Now a commentator on BT Sports.
Odegaard gains weight in the rotation
Odegaard arrived at Arsenal and Arteta was delighted. The Spanish coach is respecting his adaptation period to get back into the rhythm of the game and now, he is gaining weight in the squad as the weeks go by.
He made his debut with seven minutes against United on January 30, did not play against Wolves and on the 6th he started 25 minutes from the bench against Aston Villa. Since then, he has added four consecutive titles. He entered the eleven against Leeds (78 minutes) and against City in the Premier (73 minutes), where he was replaced by Elneny and Smith Rowe respectively. In Benfica's tie in the Europa League, he completed 180 minutes of the two games. With 363 minutes played already with the Gunner jersey, he has not yet scored or assisted.
Since he arrived at Real Madrid from the Norwegian Stromsgodset, Martin Odegaard accumulates his fourth loan with this. He is now in London after passing through Heerenveen, Vitesse and Royal Society. At the beginning of the season, the one from Drammen stayed as a player in the first team, but after his little participation under Zidane's orders, a way out was sought to accumulate minutes.
Photos from as.com