Is Jamie Vardy the best signing in history?
Carragher explains in his column in The Telegraph why he considers the Leicester forward the best transfer ever: price, expectations ...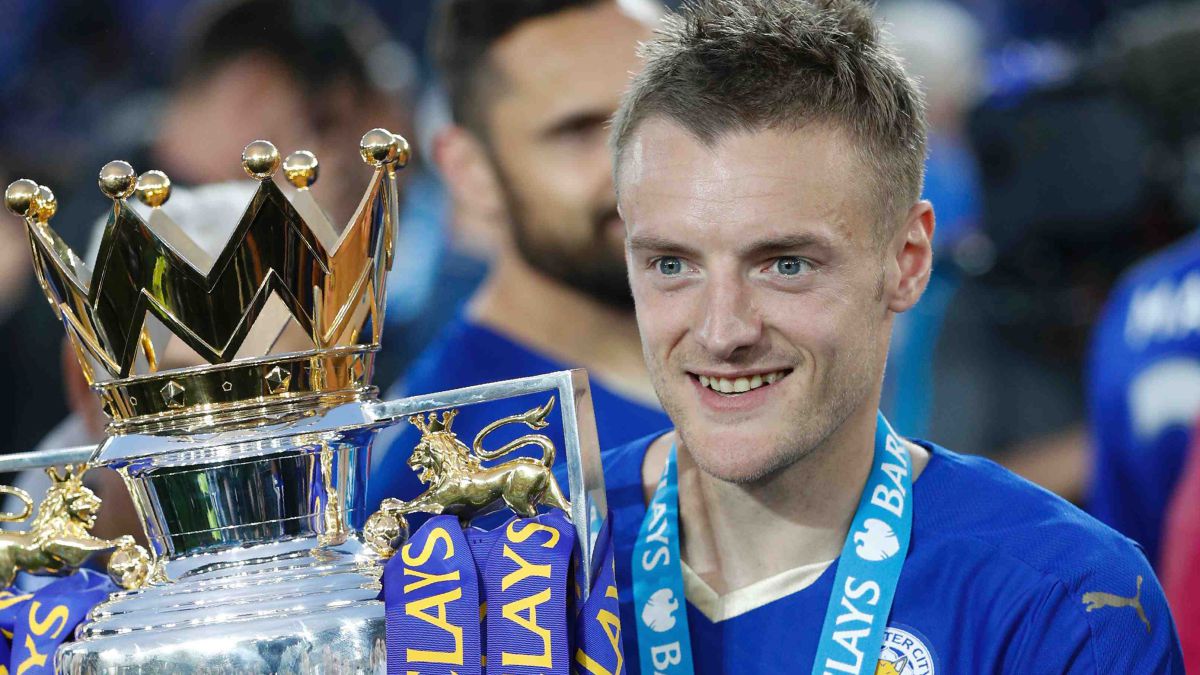 Jamie Vardy is an established name in the Premier League. He remains true to his colors, which he has been wearing since the 2012 season. In this period, he has had time to win a historic championship and change the dynamics of his team to lead him to be one of the candidates to fight the reign of the 'Big 6 '. Its impact has been devastating, to the point that Jamie Carragher wanted to start a debate not raised so far. Can Vardy be the best transfer in all of football history?
The English forward came to Leicester in 2012 for close to a million pounds from Fleetwood. Back then, the club was in the Championship. His arrival changed everything. Now, with Brendan Rodgers, they are bidding to enter the Champions League once again. But the main argument that Carragher gave is precisely that unforgettable and unsuspected championship. "It is one of the reasons why there will never be a better transfer, not just in the Premier League era, but in the entire history of football," the former footballer writes in the Telegraph.
"I'm always reluctant to definitively declare that someone is the best of all. It can only be a matter of opinion. But if you were compiling a list of the biggest and most influential transfers and judging by value for money, who outshines Vardy? We can talk about many transfers that changed the course of Premier League history like Cantona when he joined United; Bergkamp, Arsenal; Yayá Touré or David Silva, Manchester City; or Virgil van Dijk, Liverpool. they were established, international players with big names heading to clubs that were already being built to win titles. They were their final touch, "argues Carragher.
That's when the former player talks about Vardy's impact on football history: "The story is unique. He joined Leicester for a million pounds, came from outside the league and defied all expectations. As long as the story is told. From English football to future generations, Leicester will be talked about before and after Vardy's arrival. " It is not for less. The forward accumulates 114 goals and 39 assists in the Premier League in 230 games. And above all, he led a historic team, which won the tournament through thick and thin. His name in history already has it, but what do you think? Is Vardy the best transfer in history?
Photos from as.com