The players of the white team add 111 games out. Llull has missed 22% of the duels since he reappeared after his serious injury in April 2018.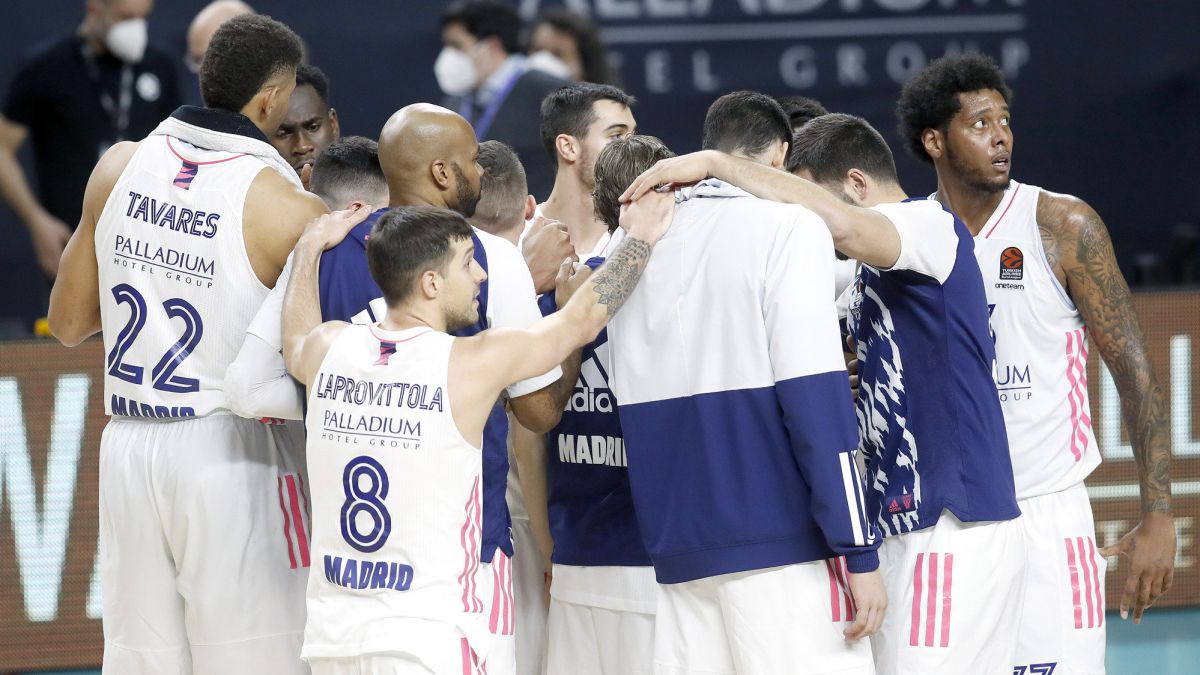 On Thursday night, the exploration on Sergio Llull's right knee, the one operated on three and a half years ago, ended in an arthroscopy to overcome the discomfort that has accompanied him since he injured himself on December 29 at the Efes track. A problem that disabled him to play. He missed almost the entire month of January, came back and then missed the pre-Cup derby. After the KO appointment, he suffered against Valencia, trained one day and the next, but ... he couldn't. Limping, impossible to continue like this, to the operating room. He has several weeks off, the normal thing is that he does not return until April.
Llull's is the latest example of how injuries have punished Madrid, a veteran squad also affected by the coronavirus. Causeur was 12 matches away and Laprovittola, 7 due to COVID-19. The white players accumulate, if we count the duel this Saturday against San Pablo Burgos, in which Taylor is doubtful after overcoming his third muscle break of the course, 111 games out. Last year, at this time, they were on their way to 100 and the previous season, 2018-19, they stayed at 99 at the end of June, although very far from the 256 that accumulated in 2018, the Tenth season, with injuries Very serious by Llull and Kuzmic, and other serious ones by Randolph, Ayón and Campazzo. At the time, no one, except the Mexican, reached 30 years of age. Now it is different, but to the chronic problems of Llull and Rudy, it has been added the rupture of the Achilles tendon of Randolph (and he already missed 9 games due to an ankle), the muscular relapse of Taylor and more sprains of the account for Deck and Carroll.
It was difficult for Laso to find continuity as a team, as it was difficult for Llull to maintain a high peak of form. The damn right knee has made him stop four times (three this year) since he played again that April 25, 2018; 8 months, 2 weeks and 2 days after tearing the anterior cruciate ligament with Spain. But he has also suffered four muscle ailments (two on each leg) and a sprained ankle. Since then he has missed 49 games due to injury (he did not participate in another three due to technical decision) of the 216 for whites, 22%. Brakes that have taken away confidence and regularity. At 33 years old, and although he must reinvent himself, he has basketball ahead of him if his knee gives him a break. We saw it in December, before the umpteenth break.
Burgos arrives with Renfroe
After the break for the Cup and the national teams, the League returns this Saturday three weeks later. Madrid-Burgos, a playoff duel (20:45, #Vamos). Renfroe can reappear in the Hereda San Pablo. "If we do it well, we can compete with anyone," says Peñarroya.
Photos from as.com