Íñigo Martínez, red card for aggression against Sergio León
The VAR saw the action during the match and made it known to Díaz de Mera, who reviewed it on the screen at the end of 90 minutes. He went into the locker room and showed him the card.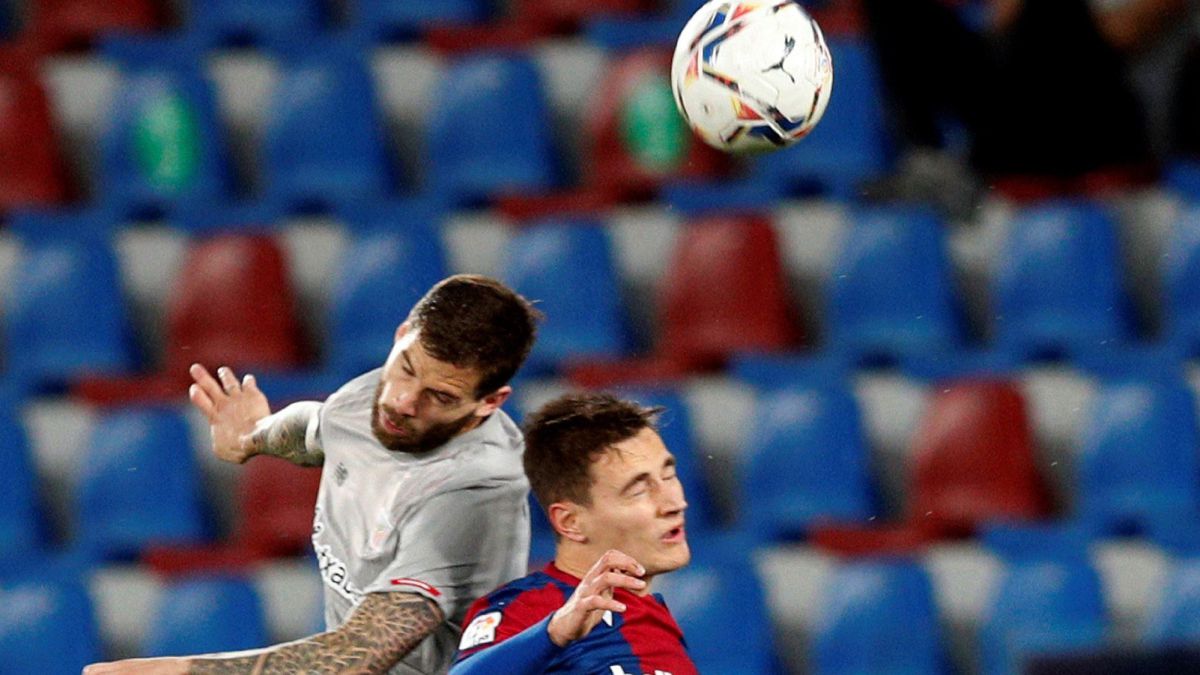 It surprised everyone because nothing was seen in the 90 minutes of regulation. Iñigo Martínez was expelled "With the game over, and after consulting the VAR, the referee has shown Íñigo Martínez a red card for a game with Sergio León," Athletic confirmed on his Twitter. Díaz de Mera showed him the red one. Marcelino already confirmed at a press conference. "He has been expelled and I don't know why, I have no opinion on whether it will affect the Cup," added Marcelino.
In Bilbao that action leaves more than one overwhelmed, because on Thursday in the second leg of the Cup semifinal and in six games, the final is postponed last year against Real. Only the ita is lost within six days is considered aggression (from four to twelve games). If he gets from one to three for being violently produced, he will fulfill them in LaLiga. and nothing suggests that he will receive six, of course, although we must wait for the writing of the minutes by Díaz de Mera. He stayed with his assistants at the end of the game, watching the images and then went to the changing rooms to show the red and white central defender.
Martínez and Sergio León have left the pitch arguing. The row has aroused suspicions among the referees. An aggression that has taken place during a match can be re-arbitrated. The VAR has shown it to the referee. This has had two controversial decisions: a somewhat rigorous penalty from Núñez and another even more on Berenguer.
Photos from as.com