Ingram and Zion fish in the Celtics mess
The Pelicans prevail in overtime after rallying 24 points to a disappointing opponent. Willy started and finished with 6 points and 13 rebounds.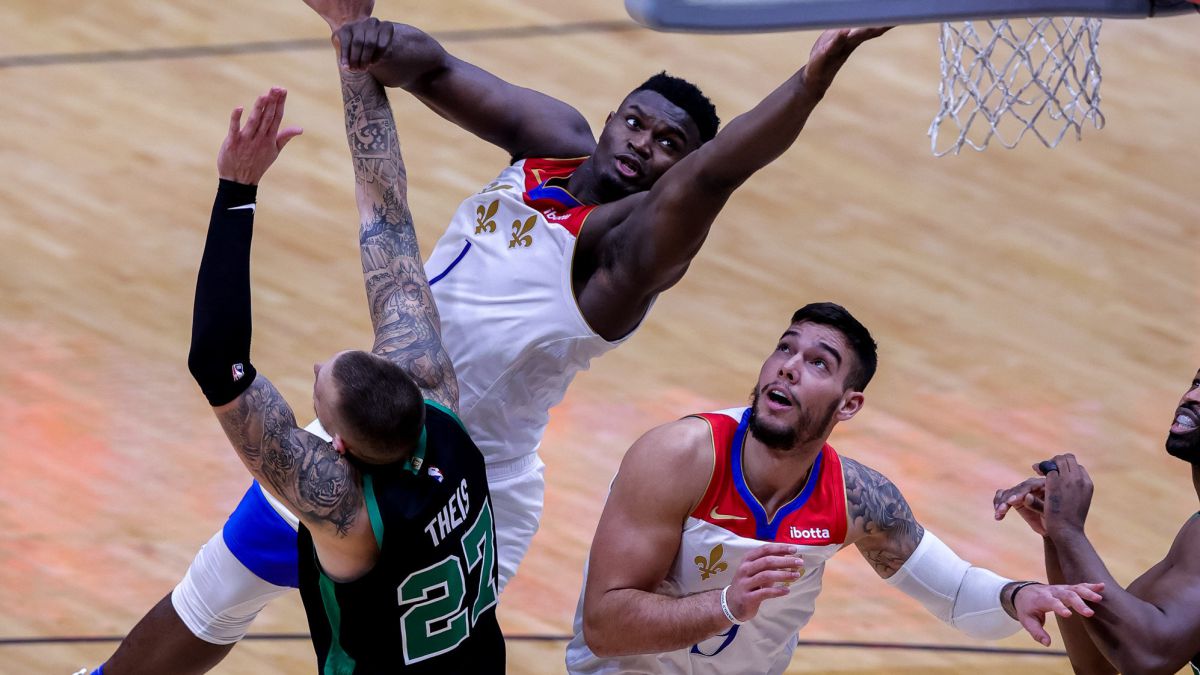 The season of the two teams that faced each other tonight in New Orleans is surely one of the most disappointing in the league. Pelicans and Celtics are well below what was expected of them, but with a difference. While the former are a project that has not yet started (and still does not), the latter are supposed to be one of the cockerels of the East (and they are not practicing as such). Still, in a Pelicans-Celtics logic says you bet on Boston. And more if in the middle of the third quarter they are winning by 24 points, as happened tonight.
But these Celtics are not to be trusted and today they have proven it again. A game that they had completely dominated they ended up losing in extra time. They have done it against a team that in their last meeting in Phoenix fell after a disastrous last quarter in which they were winning by 11 and ended up falling by 18. That is how unpredictable the NBA is this so rare course and that's how some Pelicans are lost 5 of the last six games and right now cannot be considered a serious rival. It is in this position that the Celtics have once again hit a backfire.
Everything seemed under control after Jayson Tatum exploded in the second quarter with 17 points (he finished with 32) and the Pelicans lost 10 balls in the first half. All of this and a few more things led the Celtics to a comfortable 55-79 midway through the third quarter. From there, the cataclysm. First a 19-8 run to close the period and then another 10-2 to start the last 12 minutes, in which Josh Hart was essential with 8 points in a row (he finished with 18, 10 rebounds and 3 blocks) .
From there it was a new game with blows from both directions and with two changes of leadership in the last 11 seconds, first with a Tatum basket and then with a 2 + 1 from Zion Williamson, who finished the match with 28, 10 rebounds and 4 assists. The power forward averaged 26.8 goals in February with 66% from shooting from the field, something that only five other players have done in a calendar month (with at least ten games): Wilt Chamberlain three times, Kareem Abdul-Jabbar, Bernard King, Charles Barkley, and Dwight Howard. Finally Tatum was going to force the extension to a second from the end.
Overtime had little touchdown and Brandon Ingram was the star. The forward hit a triple with 33 seconds remaining to sentence a memorable comeback in which he finished as the top scorer with 33 points and in which Willy Hernangómez started in the absence of Steven Adams. The Spaniard played 23 minutes and, although he was not very successful facing the basket (6 points, 3/10 in shots) he did have a good contribution in the rebound with 13 sacks.
Photos from as.com