Extraordinary second half for Boston, which left the Clippers at 20 points in the third quarter. An imperial Tatum, with 34, prevailed over Kawhi (28).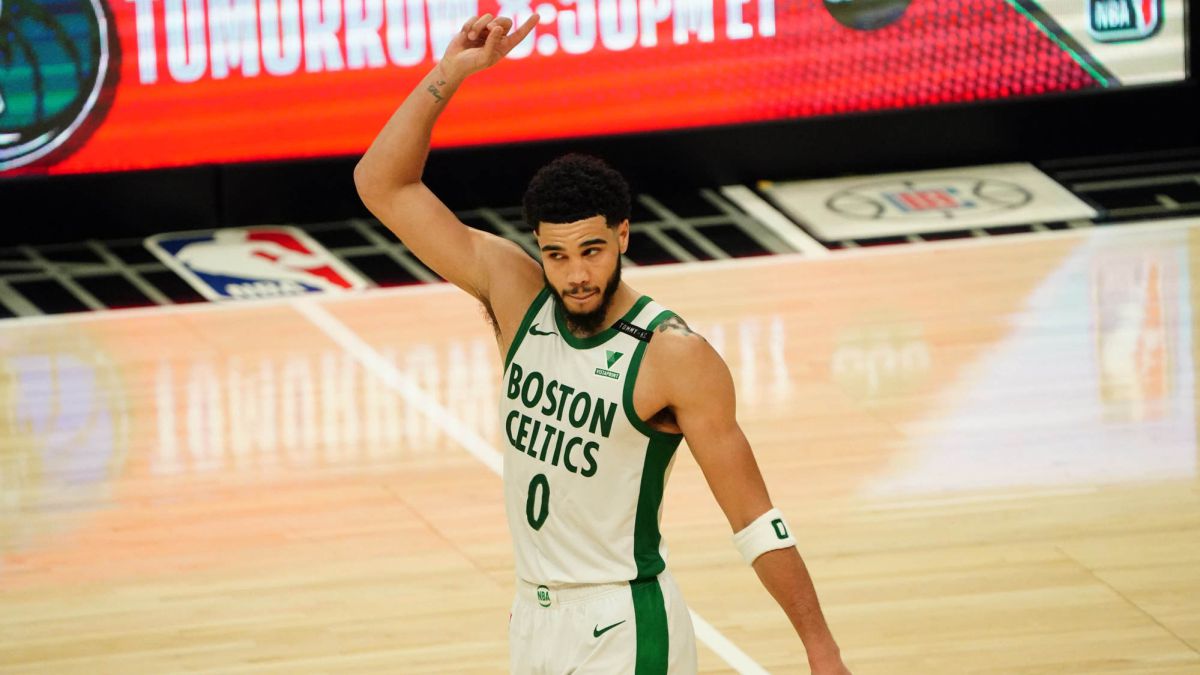 That Jayson Tatum is an NBA star is a fact. But, in case there was any doubt, he takes care of clearing it whenever he can. And against the Clippers, without Jaylen Brown or Marcus Smart (injuries and more injuries), he was in charge of proving it for the umpteenth time: 34 points, 7 rebounds, 2 assists and 4 steals, shooting a lot (27 shots with 12 hits), extraordinary in the triple (5 of 10) and with a second part to frame (19 goals of his 34 arrived there). And the extraordinary performance takes on a special importance when we see who was in front of him. Not to the collective rival, which also (the Clippers, of course), but to their pairing on the track, a Kawhi Leonard in one of the best versions of his career (although little is said about it), which also went to 28 points ( 0 of 5 in triples, watch out for that), 11 rebounds and 5 assists. A leader who also played without a lieutenant (Paul George is also low) and who was the best of his own, but who could not stop a star who is already present and not emerging, one of the current references of the best League in the world in which it is only his fourth season as a professional and without having yet turned 23. Awesome.
And that the Clippers started flying: 33-21 to begin with, with a +12 from Kawhi in the first 12 minutes, who played complete, and with the locals shooting with 60% in field goals and 50% in triples. Maintaining that level of accuracy is simply impossible, but the advantage was comfortable at halftime (62-51) and it was not until the third period that the Celtics woke up: 38-20 in partial, 8 of 11 in triples on offense and just 6 Field shots made by opponents ... in 21 attempts. With less than 5 minutes to go to the end of the period, a front triple by Gran Williams gave the visitors the first lead of the match (73-74). Tatum scored 12 points in that quarter, by 8 from a Kawhi who, however, only scored one shot from the field (6 of 6 from the personal). Suddenly, Tyronn Lue's team had lost its advantage and began a new game with the greens in a dangerous upward dynamic and the Clippers timid in attack, without response to the avalanche represented by their rivals and with doubts to manage a few final minutes that Boston made theirs.
And what a game there was all the time. A triple from the corner by Marcu Morris (13 points) tied the game at 102 with less than five minutes to go. A hook by Serge Ibaka (7 + 7 + 2) in the zone put the equality again, this time at 104. Kawhi gave his team two points (108-106, with three minutes to go) and one , within the last minute, with an assist going towards the baseline for Lou Williams (18 points and 6 assists, this time well) to score from the same corner that Marcus Morris had shown a tremendous success moments before. At 112-111, the Angelenos were about to recover, but the Celtics reacted by stealing again. After that moment of doubt, a jump shot from Kemba would give the Celtics an advantage that they would no longer lose. And it would be Kemba himself who would solve from the personal after a final triple by Lou Williams that gave some excitement to the matter (117-15) with just a handful of seconds to go.
The Celtics come and go, but they get a very merit victory against one of the contenders for the title. Since the return of Tatum, who missed five games, the forward has scored 24, 25, 30, 27, 27 and 34 points, while Boston goes 3-3 of these games, an insufficient number for a team full of low and that does not finish starting, but that he leaves Los Angeles with a boost of morale before visiting Phoenix and Salt Lake City and ending this mini-tour of five games through the West and returning to his Conference, from which right now they are in fourth place (12-9). And with Kemba, who has scored 24 points, slightly recovered from his constant shooting problems. The Clippers, who in addition to George do not have Patrick Beverley available, remain 17-7 and lose second place in the West, which are now occupied by the Lakers. But they hold out at the top of the NBA and have wins to spare as they await the return of their casualties. And Kawhi, by the way, is still in stellar mode, averaging more than 26 points, 5 rebounds and 5 assists per game and is leading without two of the teammates who have the most weight in the locker room. The Clippers lose to Boston ... but watch out. That they are in one of the best moments in their history. Something that, if we attend to it, is not very complicated either.

Photos from as.com