Imaz, Djokovic's spiritual guide: "He wants more and has a lot of determination"
Pepe Imaz, a former tennis player who has been helping Djokovic for years mentally, told Eurosport that the Serbian has learned to "give importance to himself and to his family."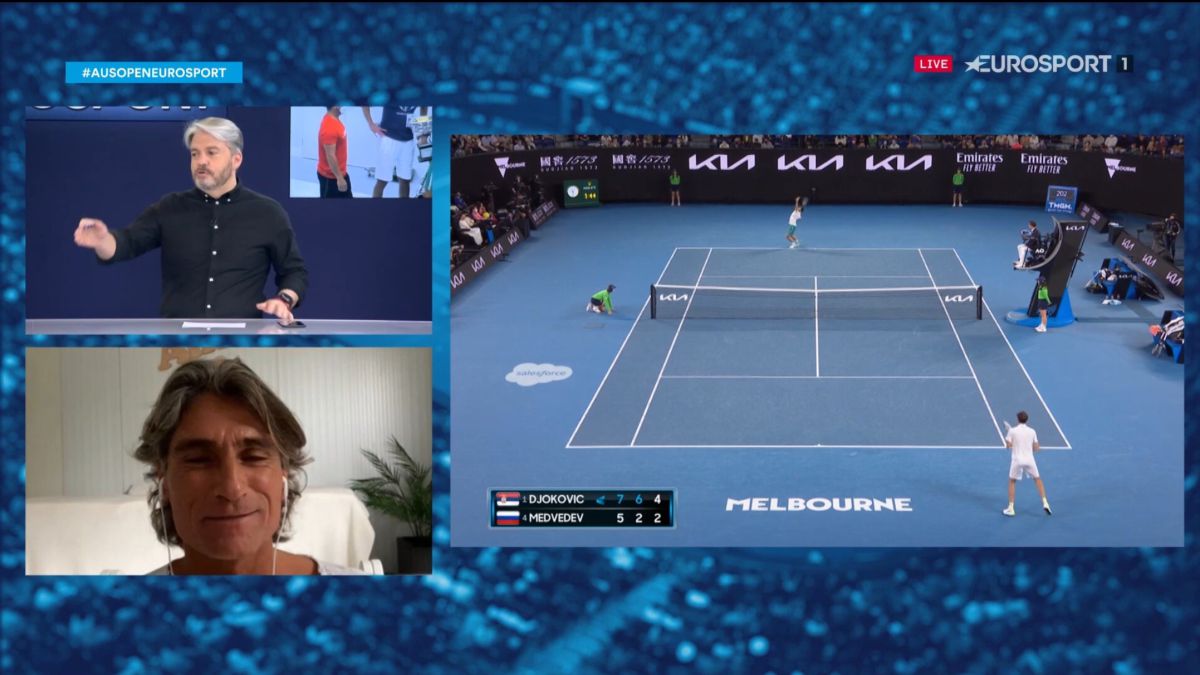 Pepe Imaz is one of the people who most enjoyed Novak Djokovic's victory in the Australian Open final this Sunday. The former Riojan player has a working group with one of the champion's brothers, Marco, who is called Amor y Paz and combines tennis and spirituality at the Puente Romano Club in Marbella. He has been working with the Serbian for years on the mental aspect and it can be said that he is his spiritual guide when the winner of 18 Grand Slams spends seasons in his home in the Malaga town. Even for a time, in 2017 and 2018, he accompanied the player on the circuit. Now he works more in the shade and intervened to explain it in the program Passing balls, of Eurosport.
"Play tennis like angels, that's to begin with, because if you have peace and tennis is not up to the level, you can achieve little on the court. Novak has spent years working on his person, his interior, understanding that when one is better internally, He does everything, he does it with more harmony, better at the end of the day. He is doing his steps and his path, "commented Imaz, who detailed what he does with Djokovic. "We have not worked on anything in particular and in general on everything that was being done. It is not a topic that is done in a month or two months or to focus on something specific. It is more a base of work that in the end is to become aware and prioritize that before being a tennis player you are a person and a human being. When you enter that part, the other is still important but not with the same relevance. It is less difficult to reach harmony. In this very difficult year that we have all lived , he has become even more aware of the importance of what is the human being, the family and relativizing things. I think that has helped him ".
About the tranquility that the Balkan can give to start the course with a great triumph, Imaz thinks that it is important, but that what counts is "inner calm". "The calm that you get through the result, but that does not depend on you, you can have it today and not tomorrow. The intrinsic calm is more solid and goes within you, that is the one you have to nurture" .
Finally, the former tennis player spoke of his pupil's goals: "Novak's desire and goal at a professional and tennis level is to achieve the maximum possible Grand Slams, he has it in his sights, and has a lot of determination, but There are three people with that determination. It is not easy. Rafa and Novak are people with impressive mental strength. It will be nice to see what happens year after year "
Photos from as.com