If Curry fails, there is always Draymond Green
The power forward was key in the final moments against the Indiana Pacers. The point guard finishes with 24 points ... and 1/11 from the triple. 2nd followed by the Warriors.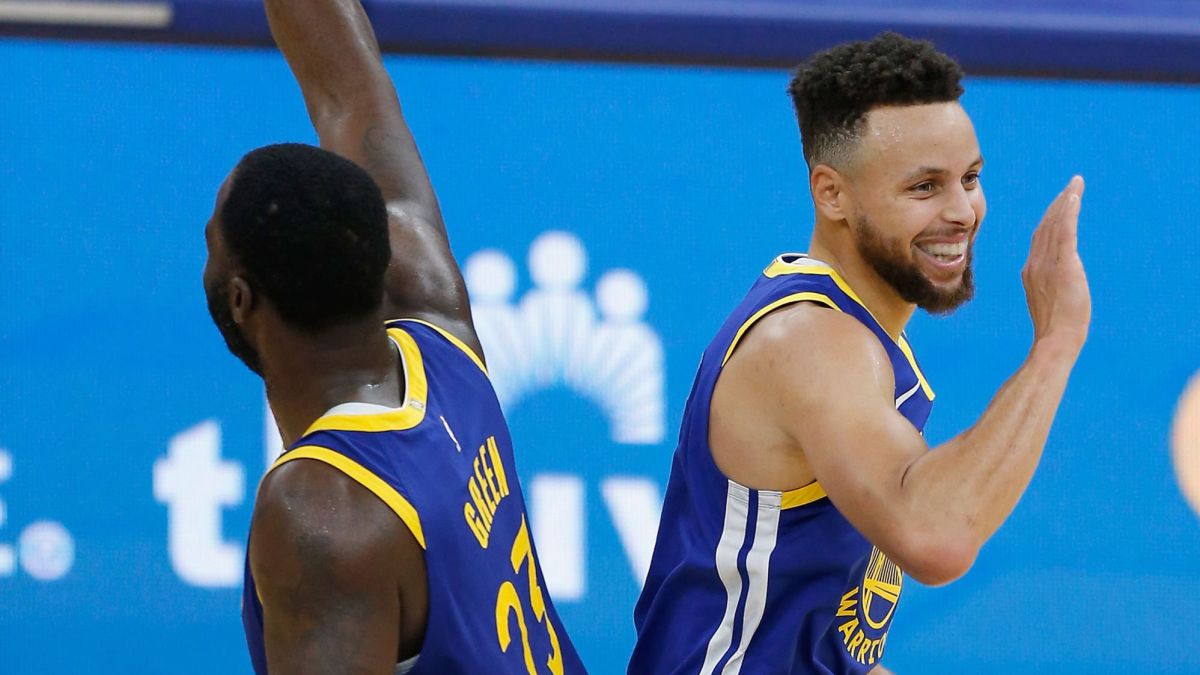 It was not a pretty victory, but it was necessary in a tough game that was decided in the last few moments. Golden State Warriors defeated the Pacers (107-111) in Indiana and closed their four-game tour of the East in a span of five days with two consecutive wins. A lot of load on the legs in a season that is like this, difficult and compressed because of the coronavirus. An illness that also affected the locals this morning: their last game was a week ago, against the Minnesota Timberwolves.
Much versus little activity. It was already anticipated what could come, equality and a lack of freshness that attacked, above all, the external success. Indiana only scored 7 of his 29 attempts out of three; Golden State fell a little lower, at 5/26. Stephen Curry was the ultimate example of a deflected sight: he finished with 24 points (not bad), but with only 1/11 from the perimeter (bad). His day was a wish and I cannot (7 of 21 in field goals) against an opponent who without great needs to qualify for the playoffs in the Eastern Conference cannot miss a single victory if he wants to be seeded.
The influence of Draymond Green
Y Domantas Sabonis tried. He left his pain for not going to the All Star and got down to work. He created his 22nd double-double of the season with 22 points and 16 rebounds. Malcolm Brogdon reached 24 points. Activity that allowed the Pacers to be until the end in the fight: 91-95 in the middle of the fourth quarter; 98-99 with only 4:36 left.
But without Curry, the Warriors pulled on another classic, Draymond Green, who turned away Charlotte's ire and put on a full encounter. As against the New York Knicks, but with an even greater influence in the last moments with two dunks and a lot of defensive pressure. "In general, we don't need you to score. We need his energy, "said Steve Kerr of his power forward, who had 12 points, 9 rebounds, 11 assists, 3 steals and 1 block. A complete to give Golden State its 18th win of the season in 33 games. A 54.5% win rate to establish himself in the 8th position in the West with a 1.5 game lead over the Dallas Mavericks, ninth.
Photos from as.com