Ibán 'receives' more than Messi, Ocampos or Fekir
The Fuenlabrada midfielder, who will be out for about a month due to a sprain in his left knee, has suffered 84 fouls, one every 16 minutes.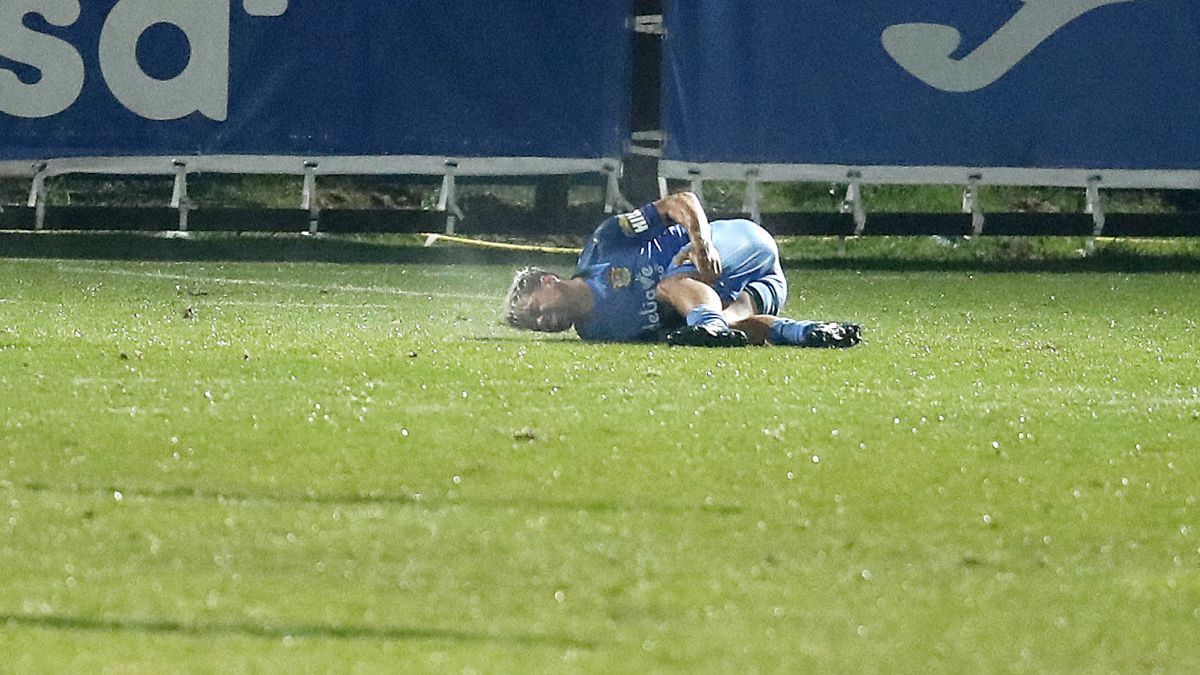 Ibán Salvador has taken over the debates of the Silver Category media this last week. The reason? His way of operating on the grass that adds more and more detractors. However, there is an undeniable fact and that is that the skilled blue midfielder is the most 'hunted' player in Second and First with a total of 84 fouls in 24 games, one every 16 minutes and 22 cards caused.
To quickly settle the debate, it is impossible to deny that the 'six' azulón exaggerates some of the contacts with their rivals. It is evident since the images speak for themselves. That other football, as criticizable as it is necessary and old, cannot escape the dozens of cameras that are piled up on the pitch every day. Therefore, Iban cannot escape them either.
"They always hit him and, sometimes, they hurt him," said Oltra after the match against Almería where Ibán left injured, but before he 'took' the red from Sadiq. And, like everything else in life, Equatorial Guinean football also has another side: that of the many fouls the player receives. The aforementioned data (84 fouls, one every 16 minutes and 22 cards provoked) place Ibán as the most 'persecuted' First and Second player in professional football. In addition, he widely surpasses his immediate pursuers: Fekir (62), Ocampos (58), Messi (49), in LaLiga Santander, and Juanjo Narváez (67), Álvaro Jiménez (61) and Trejo (57), in LaLiga SmartBank, that are not even close to the figure that Ibán receives.
Iban's football, if we move it away from fiction and controversy, is top-notch. The midfielder is one of the most talented players on the Fuenlabran team and, possibly, Second. Aroma of a classic midfielder with his socks at the ankles, his dribbling on a tile, his last subtle touch on the ball, the measured pass and the defensive effort. All this added to his more 'badass vein, make him the' public enemy 'of Segunda.
Photos from as.com