Higgins lengthens the great moment of Barça
Comfortable victory for Barça against Zalgiris with the North American guard and Oriola as the protagonists. The Lithuanian team only survived the first quarter.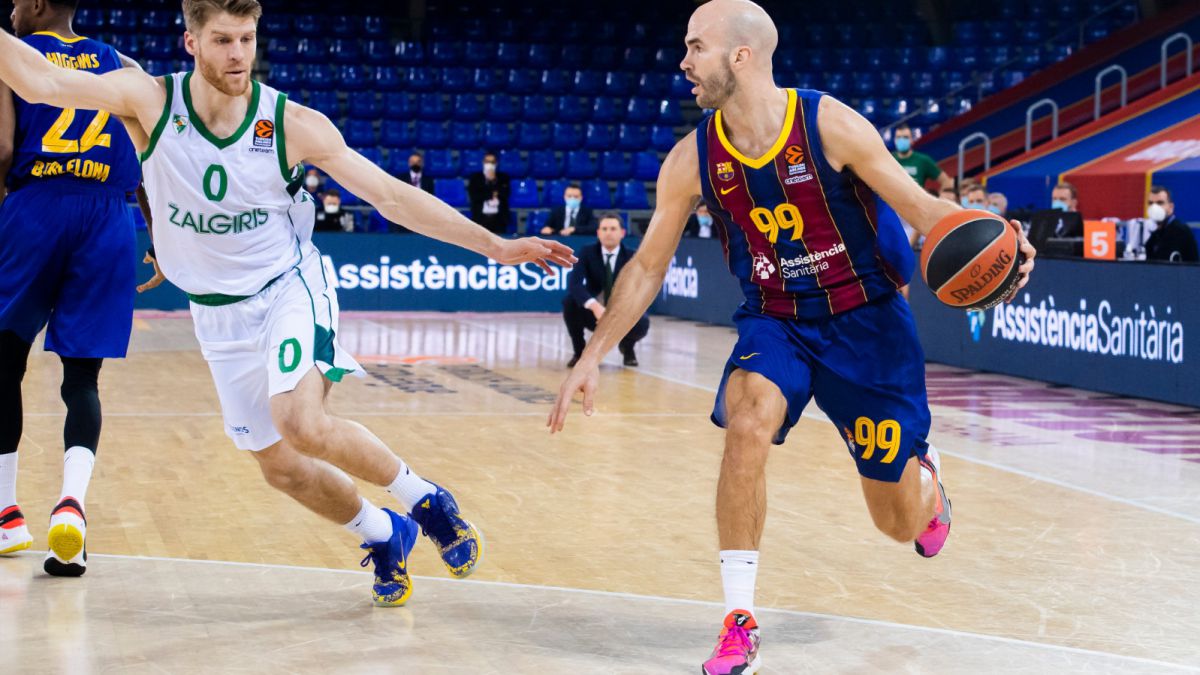 Barça managed to extend their magnificent moment of form and results with a comfortable victory against Zalgiris and, once again, with Higgis in the lead. The North American guard was a nightmare for a Zalgiris unable not only to block the shot, but to prevent it from penetrating easily. The rest of the team also accompanied, said Oriola, reaffirming that Barça remains the leader of the Euroleague. They are in the best moment of the season.
Barça and Zalgiris quickly proved that they are the two teams with the best shooting percentage in the Euroleague, in an exchange of constant baskets in the opening minutes. They practically added in each attack, with Higgins protagonist in the Barcelona side. The Cup MVP continued to show that he is at an exceptional level.
At five minutes the scoreboard indicated 18-15, in a clear example of the attacking success, but also of the defensive facilities that both teams gave. Barça was able to increase the distance thanks to Higgins, but Zalgiris responded quickly.
It was not until the second quarter that Barça opened a timid gap on the scoreboard (31-26) thanks to the points of the rotation men: Kuric, Bolmaro and Davies. Mirotic appeared much more, Barça thanked him, and Zalgiris missed outside shots: the Catalans improved in defense. A 10-2 run took the lead to 11 points (41-30), which remained unchanged until the break (48-37) .
Barça knew that they could not allow Zalgiris as many points as in the first quarter if they did not want to end up suffering, a goal that they fully achieved after the break. He started with a 7-0 run and Zalgiris' four points in six minutes came from the free kick. In the whole quarter, the partial was 23-10. Barça took more rebounds, Davies appeared and the income went beyond 20 points (65-41) with Jasikevicius' team playing practically at pleasure.
The last ten minutes started with a resounding 71-47 on the scoreboard and six consecutive points from Oriola. Jasikevicius distributed minutes (Sergi Martínez and Pustovyi entered) in a game that was too long for the visitors. In the end, with a stellar Oriola, the score reached 86-62.
Photos from as.com