Hazard looks to the derby
Despite the initial forecast of almost a month off, Zidane lowered that forecast to two-three weeks and the Belgian is already jogging through Valdebebas. Its objective: to be for 7-M.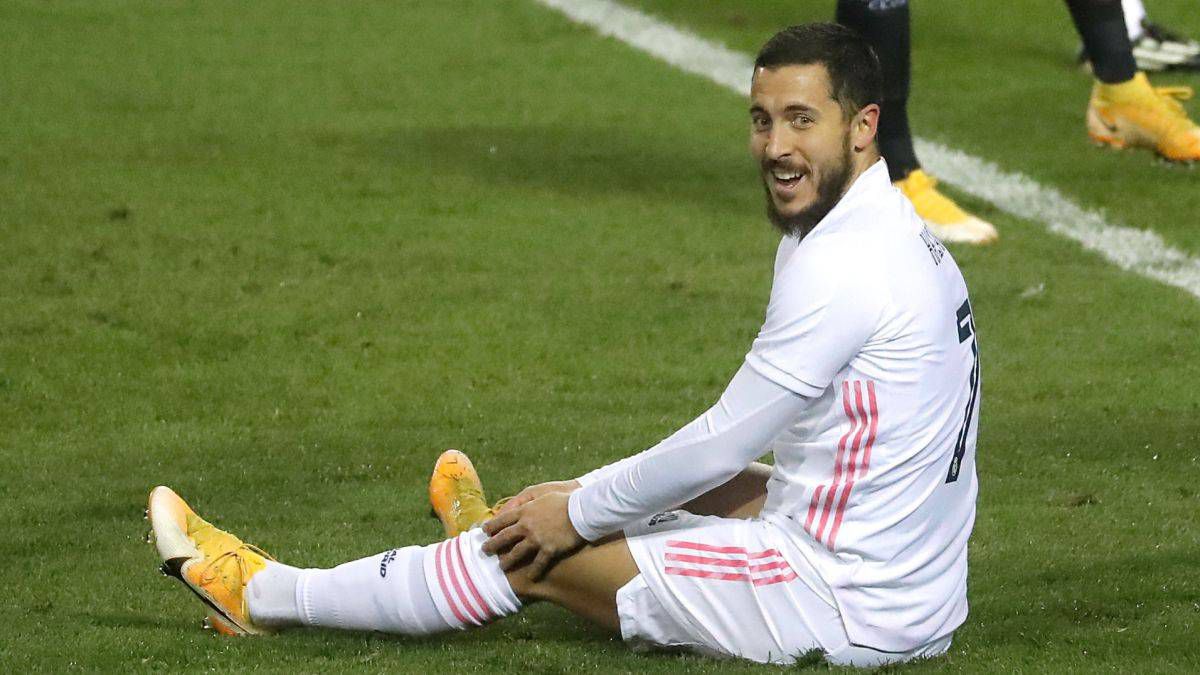 Eden Hazard looks at the derby, The Belgian footballer, injured since February 3 with a muscle tear in the left anterior rectus, went out for a jog in Valdebebas on Thursday with the white physical trainer, the Frenchman Grégory Dupont, encouraging hopes that can cut deadlines to return to play as soon as possible On Friday he went back to doing light work on the grass. Hazard, spellbound by injuries since arriving at Madrid (he's been 10 in just a year and a half), aims to be available for Zidane to align him in the derby against Atlético de Madrid, on March 7 (4:15 p.m. ) in the Metropolitano.
The initial forecast for the white club regarding Hazard's injury was between three and four weeks, which made it very difficult for the Belgian to reach the derby, a fundamental duel in Madrid's fight for LaLiga. The white team is now five points behind the rojiblancos in the standings, but they have played two more games; if Simeone's men win their two pending stakes, they could take the advantage to eleven points, practically insurmountable. In anticipation of what may happen, Zidane's men need to win at the Wanda Metropolitano to cut athletic income by three points and continue to lurk.
Last Friday, in his most explosive press conference since he became Madrid coach, Zidane also released a ray of hope in relation to Hazard, injured only two days before: "He has two or three weeks ...". A forecast that significantly cuts the forecasts issued by the club (which came to speak, in some cases, of six weeks); The question now is whether Zidane was expressing a reality or a desire, cryptic as the French are always when commenting on the news of the white team.Zidane gives hope with Hazard
Although in Madrid they know that Hazard's physical condition requires caution, since his repeated muscle injuries have made him prone to breaking easily; from Belgium they already pointed to Zidane weeks ago for pushing Hazard too much after overcoming an injury. The coach must have understood that the criticisms had a certain basis, because after his ailment prior to the current one, he gradually got him into the team ... but it did not prevent him from falling again.
To be available against Atleti, Hazard should have been able to play at least a few minutes in the previous games, which puts the spotlight on Real Sociedad's visit to Valdebebas on March 1. If the Belgian does not make it to that meeting, the best he can aspire to is to be in the call for the derby, with a view to being able to be revulsive from the bench. Hazard needs every opportunity he can seize, as his path in white so far has been largely disappointing after the 100 million paid by Madrid to Chelsea in the summer of 2019: just four goals and seven assists in a year and a half. The 7-M derby could mean a change of course if Eden manages to show up on time.

Photos from as.com